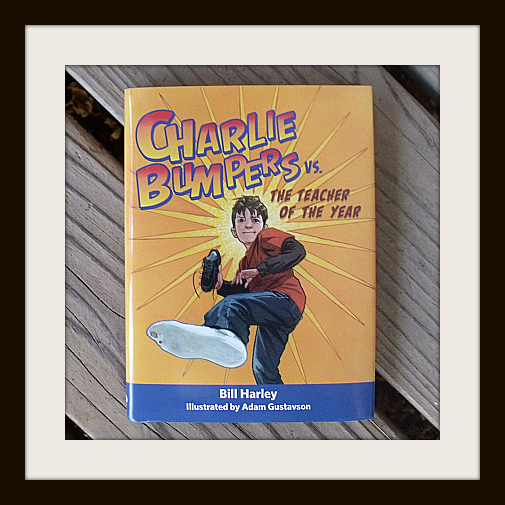 Bill Harley is a man of many talents. His musical skills have earned him two Grammy's and he's an accomplished children's book author. You may have even heard him on NPR's All Things Considered.
Charlie Bumpers vs. the Teacher of the Year is the first book in a new series. The chapter book stars a boy who is in the 4th grade. It will appeal to 4th graders and younger kids who are ready to read a chapter book on their own or to have it read to them.
I think most kids can relate to a boy who is misunderstood and trying hard to please the people around him. The book is humorous, relatable and very entertaining. The fun illustrations fit in perfectly with the story.
Charlie Bumpers vs. the Teacher of the Year

by Bill Harley
isbn 978-1561457328
Pub. date 9/1/13
Description: "Charlie Bumpers wanted anyone but Ms. Burke for his fourth grade teacher. She's strict and scary, and last year he hit her in the head with a sneaker (complete accident!). Too bad for Charlie – now he's in her class! Find out who wins the epic battle in Charlie Bumpers vs. The Teacher of the Year, the first book in the Charlie Bumpers series by Bill Harley."
Enter daily through the Rafflecopter form below: