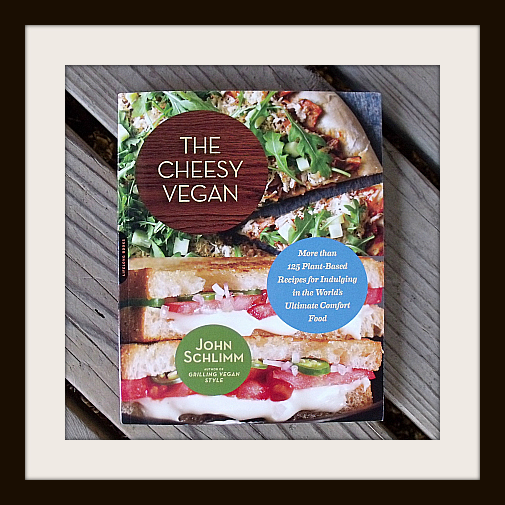 "Cheesy" and "Vegan" in the same cookbook title? It's true!
I love cheese and have often thought that I could be a vegan, if I didn't have to give up cheese. I have no desire to eat meat, but cheese is a comfort food that I thoroughly enjoy.
The Cheesy Vegan by John Schlimm has over 125 plant-based recipes, so that everyone can enjoy the tasty comfort of cheese. The cookbook includes vegan recipes for cheese and for dishes you can make with the cheese.
Cheese recipes include cheddar, brie, feta, mozzarella, Swiss, cream cheese, parmesan, cottage cheese, ricotta, jack, muenster and more. There are basics and flavored and spicy versions. I've tried the vegan cheeses that are available at the grocery store, but had no idea that it was possible to make so many different varieties.
The Cheesy Vegan

More Than 125 Plant-Based Recipes for Indulging in the World's Ultimate Comfort Food
by John Schlimm
isbn 978-0738216799
Pub. date 10/1/03
Description: "Long regarded as the missing link in the plant-based world, vegan cheese has come home to Main Street! With more than 125 recipes for every cheesy craving, John Schlimm has you covered from breakfast to lunch to a hearty dinner with family and friends."
Here are a few of the recipes that you can be made with the vegan cheese:
Mrs. Cleaver's Cheddar Muffins

Cheesy Broccoli and Potato Soup
Outta the Park Shiitake Sliders
Four Cheese Baked Rigatoni Gratin
Cheesecake
Enter daily through the Rafflecopter form below: