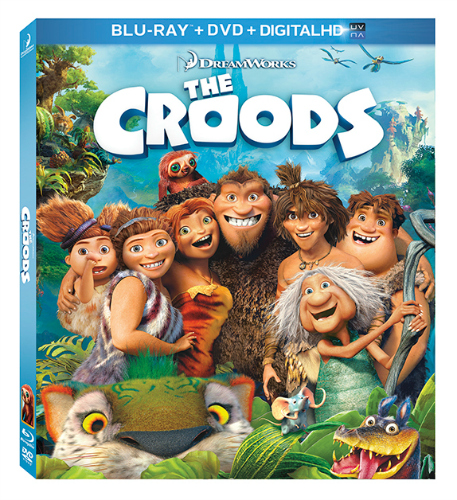 Have you seen The Croods, yet?
This family feature is full of imaginative fun, adventure, comedy and heart. It also has something that isn't exactly common in animated features.
Family.
There's a dad, mom, 3 kids and grandma all living together as one big (sometimes) happy and (often) dysfunctional family. They live in a fictional prehistoric era and are needing to adapt to the changing world.
The amazing animation is realistic, even though these characters could not be found in our world. The animals are a clever mash-up of real animals and take on the characteristics and movements of the animals they resemble. It's both fantastical and believable at the same time.
The movie is rated PG, but I'm not exactly sure why. I would imagine that most will be happy to enjoy the movie with their entire family. And, yes, I'm a sap and did shed a tear or two during an emotional and heartfelt scene that I thoroughly enjoyed.
The Croods (Blu-ray / DVD + Digital Copy)

Dreamworks Animation
Rated PG
Release date 10/1/13
Synopsis: "Dun Dun Dahhh! Lauded by critics as "the first great animated film of 2013" (Pete Hammond, Movieline), Twentieth Century Fox Home Entertainment announces the blockbuster hit, DreamWorks Animation's THE CROODS, will debut on Digital HD™ on September 15 and Blu-ray 3D™, Blu-ray™ and DVD on October 1. "An instant animated classic," (Jake Hamilton, FOX-TV), THE CROODS promises to bring the whole family together "from 4 to 104" (Sam Rubin, KTLA), to delight in "stunning visuals, humor and heart," (Jim Hill, Huffington Post) as the world's first family embark on an unforgettable adventure. The Blu-ray™ and DVD are chock full of fun bonus material that will bring the vibrant, amazing world of THE CROODShome for the whole family to enjoy."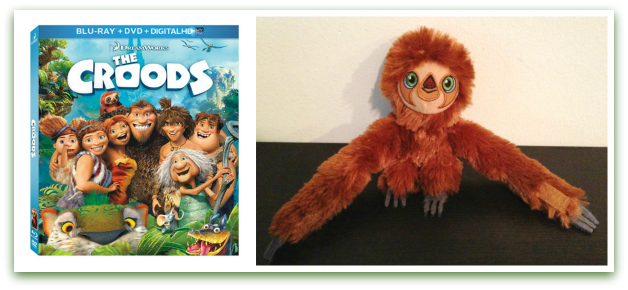 CONNECT – You can follow Fox Home Entertainment on Twitter.
Enter daily through the Rafflecopter form below: