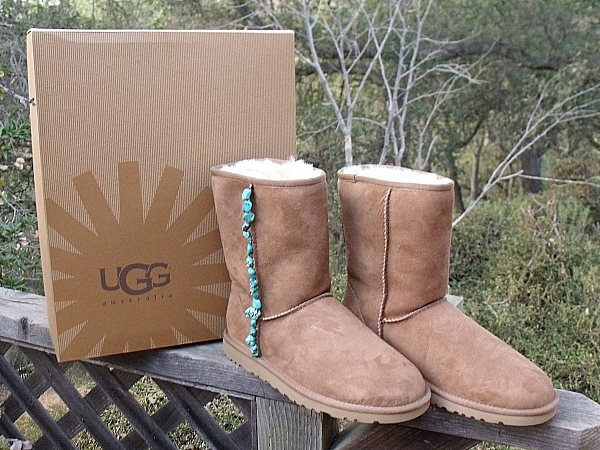 Recently, I was at DreamWorks Studios to celebrate the upcoming release of The Croods on Blu-ray and DVD. As a fun finale to a the day, I made these fabulous one-of-a-kind customized Ugg Boots.
In The Croods Movie, there is a wonderful scene where Guy presents Eep with some handmade boots. This is her first time to wear a pair of shoes and her reaction is adorable and priceless. I could watch that scene over and over again!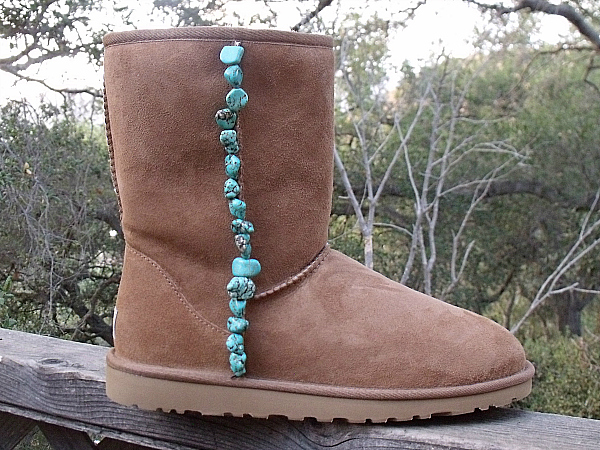 Ugg Boots and Mr. Kate were on hand to help us customize our boots. They had the supplies, completed samples and were available to help.You can get some more inspiration for other customized Uggs from Mr. Kate.
I'm pretty basic when it comes to fashion and embellishments, so went with a simple design for my Uggs. I stitched a single row of turquoise beads to the outer side seam. Instead of trying to stitch through the leather, I pulled the needle through the stitching that is already on the side seam. It holds the turquoise securely and is a lot easier than trying to stitch through leather by hand. The planning took some time for me, but once I decided on my design it was a quick and easy process.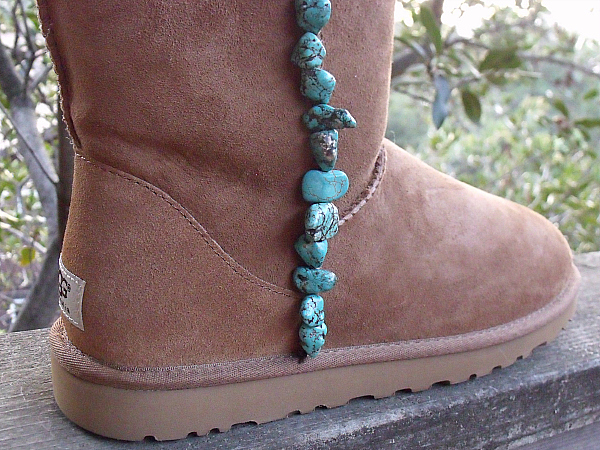 I love my fun new Uggs and they get a lot of comments. It's great to have a pair of boots that are one of a kind. And, yes, I do feel a bit like Eep when she first looked down at her new boots!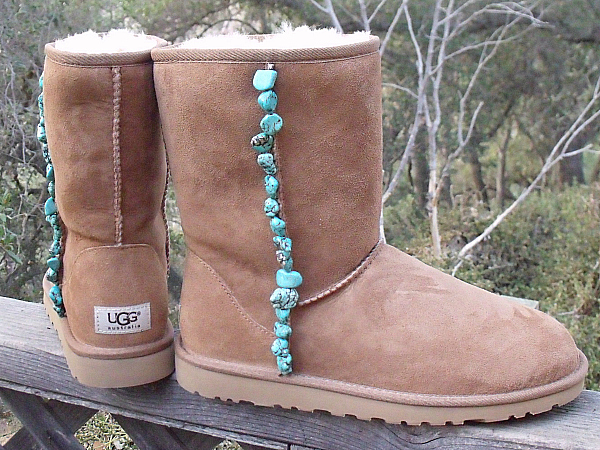 I already have a pair of UGG Australia Classic Short Boots that I wear regularly when the weather is cool. Their is nothing like them when it comes to comfort. Now I can wear either my trusty old plain Uggs or my new and unique Uggs that have been customized with turquoise.