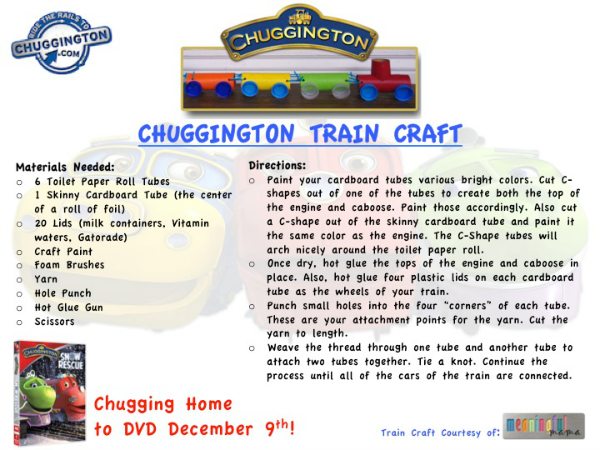 Click HERE to download the free pdf.
Trains are always popular with kids and that's especially true when it comes to Chuggington. This craft is a fun project for a single child or a group of children. I love that it uses recycled and repurposed materials and basic supplies that crafty families probably already have on hand.
You can check out Chuggington's latest Winter adventures in the new Chuggington: Snow Rescue DVD.