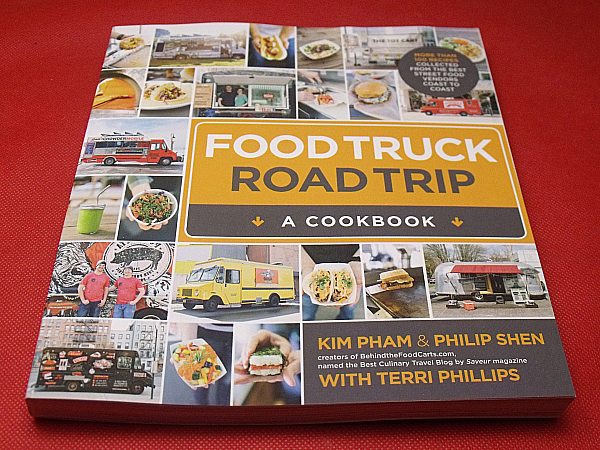 Road trips are my favorite kind of family vacation. And, of course, I love trying a variety of food when we're on our adventures.
Food Truck Road Trip combines the excitement of travel and local food trucks. The three authors provide recipes for the foods that were discovered along the way along with their travel stories. It's a fun idea for a cookbook that makes it unique. You'll enjoy it for the stories and for the recipes.
There are recipes for soups, sandwiches, entrees, desserts, sides and beverages. Some are American classics. Others are Latin American, Asian or a fusion of world food cultures. There are meaty recipes and vegetarian ones.
They planned their travels to hit the hot spots for food trucks across the country – SoCal, NorCal, Portland, NYC, North Carolina, Atlanta, Minneapolis, Philadelphia and DC. Photos include images of the trucks, the chefs and the food.

Food Truck Road Trip–A Cookbook

More Than 100 Recipes Collected from the Best Street Food Vendors Coast to Coast
by Kim Pham, Philip Shen and Terri Phillips
isbn 978-1624140808
Pub. date 11/11/14
Description: "Kim, Phil and Terri traveled from state to state, visiting the best food trucks out there to get the incredible and authentic recipes that make their trucks some of the most popular in the country. This book includes delicious recipes for everything from sandwiches, soups and chilies to vegetarian dishes, classics with a twist and desserts—all straight from the cooks themselves. With the country's food truck favorites made accessible in your own kitchen, you'll deliver incredible and unique food at home you'd have to travel across the country to try."
Enter daily through the Rafflecopter giveaway form below: