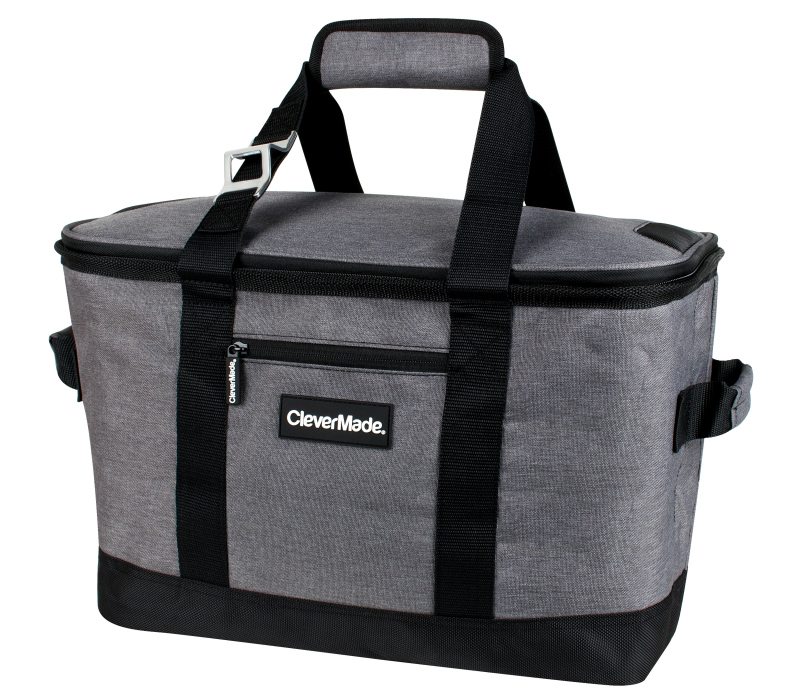 Over the years, I've had many coolers. Some were ok. Some were not. I never really thought I'd be excited about a cooler, but now I am!
The CleverMade SnapBasket Cooler is fantastic! It looks great, is convenient to use and gets the job done.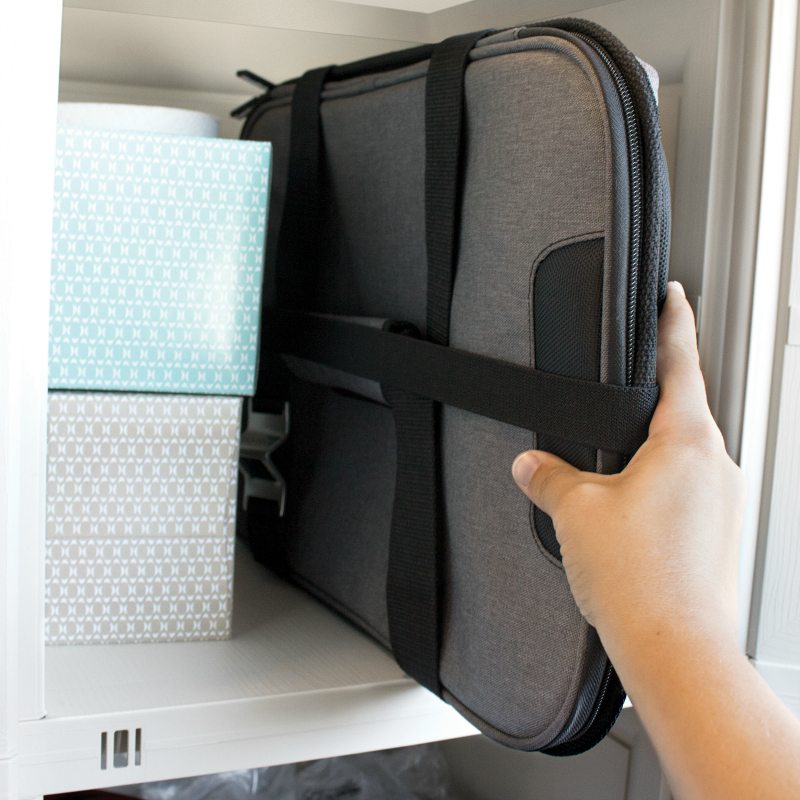 The cooler folds flat for storage. There are supports in the sides that snap into place when you open it up and collapse when it's folded. While you are using it, the sides are rigid and don't fall down. Yes, it's clever!
Since it folds flat, you can easily store it on a shelf or in a cupboard or closet. I like to keep mine in the trunk of my car.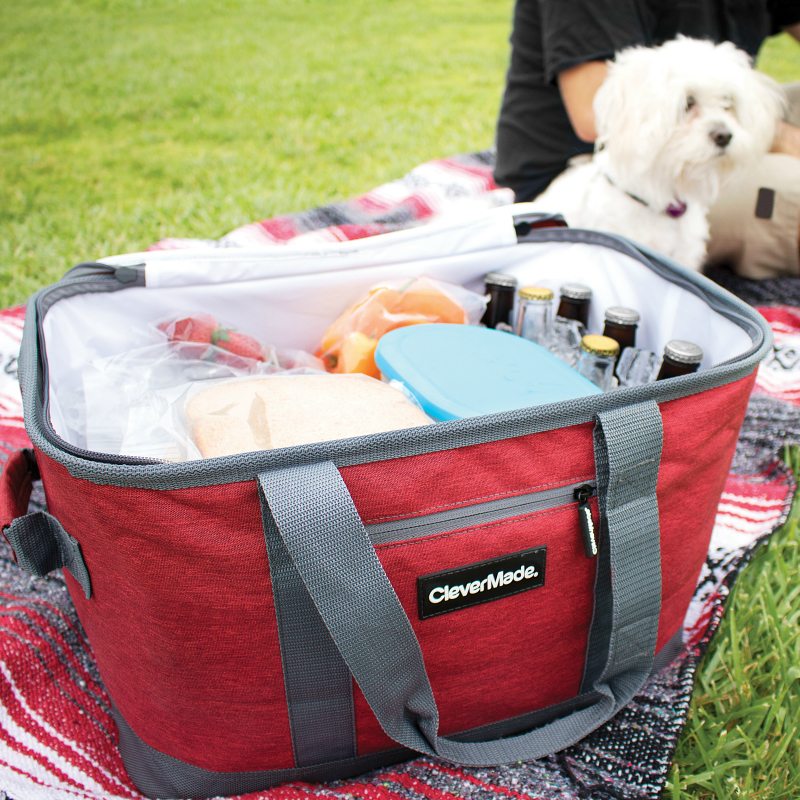 The soft sided insulated cooler is leak proof and keeps ice cold for 36 hours. It's big enough to hold 50 beverage cans plus ice. Use it for drinks or for a combination of drinks and food.
The handles are comfortable. The ones of the top work well when one person is carrying it. If you've got it filled with heavy items, the handles on the sides work well for two people to share the load. There is an outer zipper pocket on one side and a mesh pocket on the other. It even has a built in bottle opener.
This is a well made cooler that looks great and is a pleasure to use.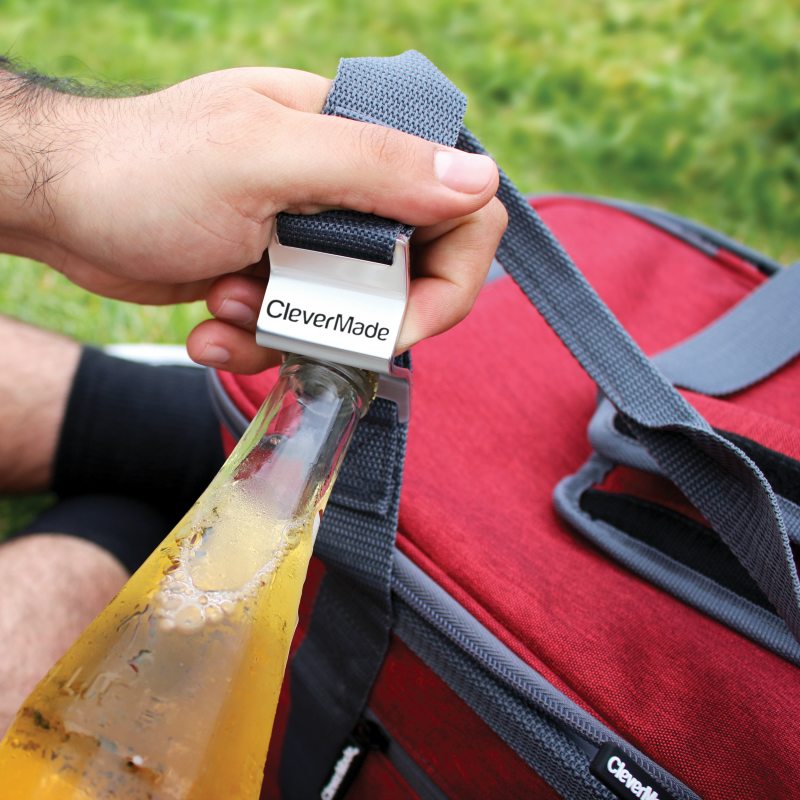 Here are some ideas for where you can take one of these CleverMade Coolers:
Tailgate party before a game
Picnic
Beach
Camping
Road Trip
Holiday Party
Kids' Sports Games and Competitions
Grocery Store
All of these uses are great, but I'm using mine the most for regular trips to the grocery store. It stores flat in my trunk and helps keep my perishable groceries cool on the way home.
Where would you like to take a SnapBasket Cooler?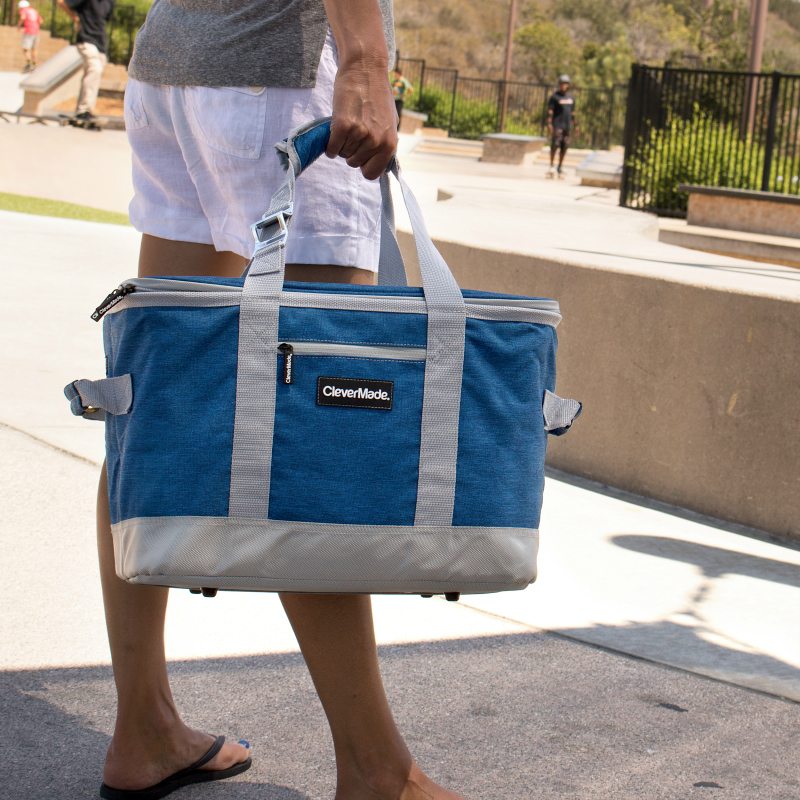 Enter daily through the Rafflecopter giveaway form below: