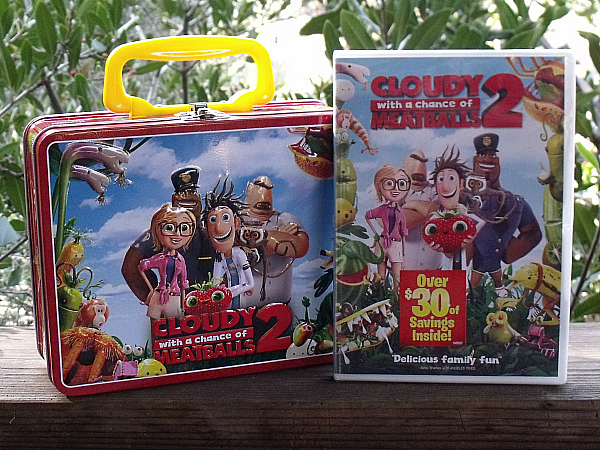 Cloudy With a Chance of Meatballs 2 is hysterical fun for kids … and adults!
The animated movie features the vocal talents of recognizable actors with familiar voices – Bill Hader, Anna Faris, Will Forte, James Caan, Benjamin Bratt, Neil Patrick Harris and Andy Samberg.
The storyline is ridiculous, in a good way, and will make you laugh out loud. The movie is rated PG, so parents will want to use their own judgement. The humor will be perfectly appropriate for many, but maybe not for all little ones.
The movie takes you to another world that is nothing like the real one. It's a great escape that is full of imaginative action, adventure and fabulous animation.
This is a great choice for family movie night, since it appeals to a variety of ages.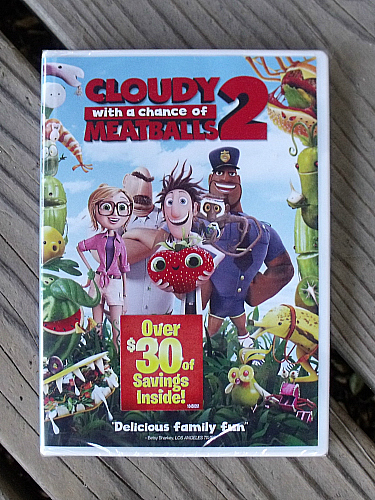 Cloudy With A Chance Of Meatballs 2
Blu-ray + DVD + Lunch Box
Sony Pictures Home Entertainment
Rated PG
Release date 1/28/14
Synopsis: "Inventor Flint Lockwood thought he saved the world when he destroyed his most infamous invention – a machine that turned water into food causing cheeseburger rain and spaghetti tornadoes. But Flint soon learns that his invention survived and is now combining food and animals to create "foodimals!" Flint and his friends embark on a dangerously delicious mission to battle hungry tacodiles, shrimpanzees, hippotatomuses, cheespiders and other foodimals to save the world – again."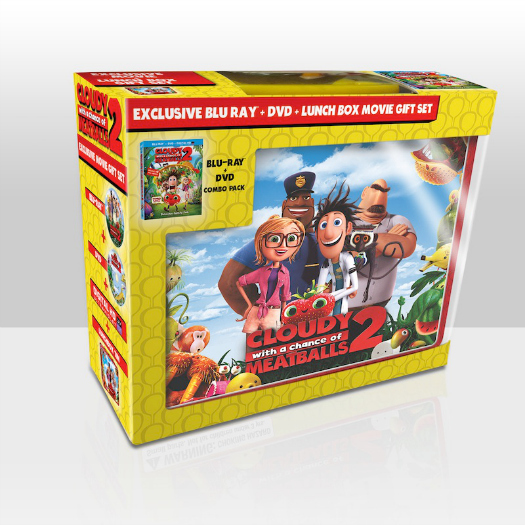 Enter daily through the Rafflecopter form below:
a Rafflecopter giveaway