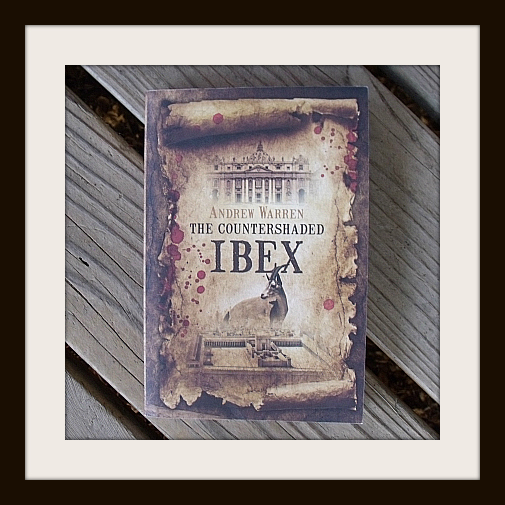 The Countershaded Ibex is a modern day thriller that will keep you on the edge of your seat. The author weaves world history and current events into this fictional novel. At times it's hard to tell where reality ends and fiction begins. This makes the whole adventurous tale feel very real.
Prior to authoring this novel, Andrew Warren was an engineer, but in his heart he knew he wanted to write. He was raised in Communist Romania and put aside his creative dreams to follow the practical path his father desired. As evidenced by The Countershaded Ibex, Andrew Warren was most definitely meant to be a writer.
The book is enjoyable from the very beginning. It's easy to get caught up in the twists and turns and it's hard to put the book down.
The Countershaded Ibex

by Andrew Warren
isbn 978-1622951871
Pub. date 3/12/13
Synopsis: "One man's distress over the explosive standoff that dominates the current Middle East conflict is the backdrop for this rollicking adventure, in the mold of the most exciting exploits of Indiana Jones. Combining historical, biblical and present-day political realities, The Countershaded Ibex by Andrew Warren is filled with nail-biting action, murder, Middle Eastern conflicts and Vatican secrets. The plot begins when Max Gilbert, a renowned professor of Middle Eastern studies and intrepid explorer, receives a middle-of-the-night phone call from a stranger half way around the world, who claims to know the secret of the vast buried treasure described in one of the Dead Sea scrolls."
Enter daily through the Rafflecopter form below: