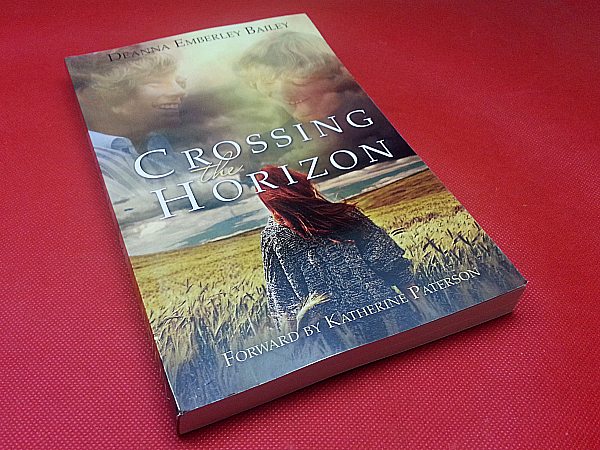 Grief is a very powerful emotion and each person experiences it differently. As Deanna Bailey was struggling to cope with the deaths of her two sons, her therapist suggested that she imagine the tragedy from her sons' perspectives.
She began to write. Instead of writing just a few pages, she continued to write and ended up with what is now the novel, Crossing the Horizon.
The book was originally intended to be for her own personal benefit and healing. After sharing it with others, she was encouraged to publish it.
Crossing the Horizon is a compelling and imaginative novel that looks at the afterlife in a unique way. I can see how it was helpful to her to create the story and that it could be helpful to others experiencing grief. For the rest of us, it is a fascinating look at the afterlife.

Crossing the Horizon

by Deanna Bailey
isbn 978-0990729044
Pub. date 2/1/15
Description: "Two young boys trapped in a house fire leave their bodies behind… Engulfed by a deadly house fire on Christmas morning, 12-year-old Solon and 10-year-old Liam Bailey succumb to the smoke and leave their bodies on Earth below. As their souls navigate a mysterious new realm, the boys yearn to return home – but discover any attempts to contact and comfort their heartbroken parents are dangerous. In their quest to reconnect with their former world and bring peace to their grieving parents, the brothers grapple with new rules of the afterlife. They learn to converse without speaking, manipulate objects using their minds and summon mythical dragons at will. Guided by the spirits they meet and their own intuition, the boys repeatedly risk the safety of their fascinating afterlife, returning to earth until eventually they grasp the enormous strength of their bond to family and friends."
Enter daily through the Rafflecopter giveaway form below: