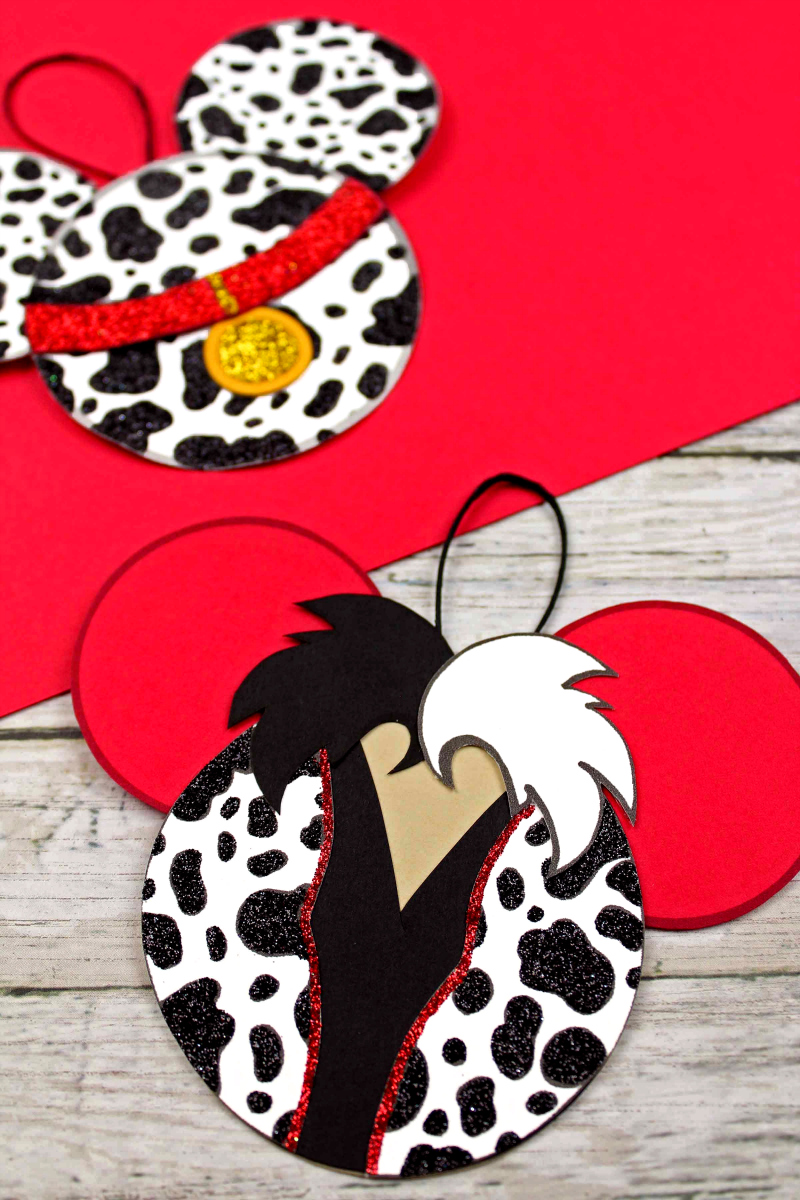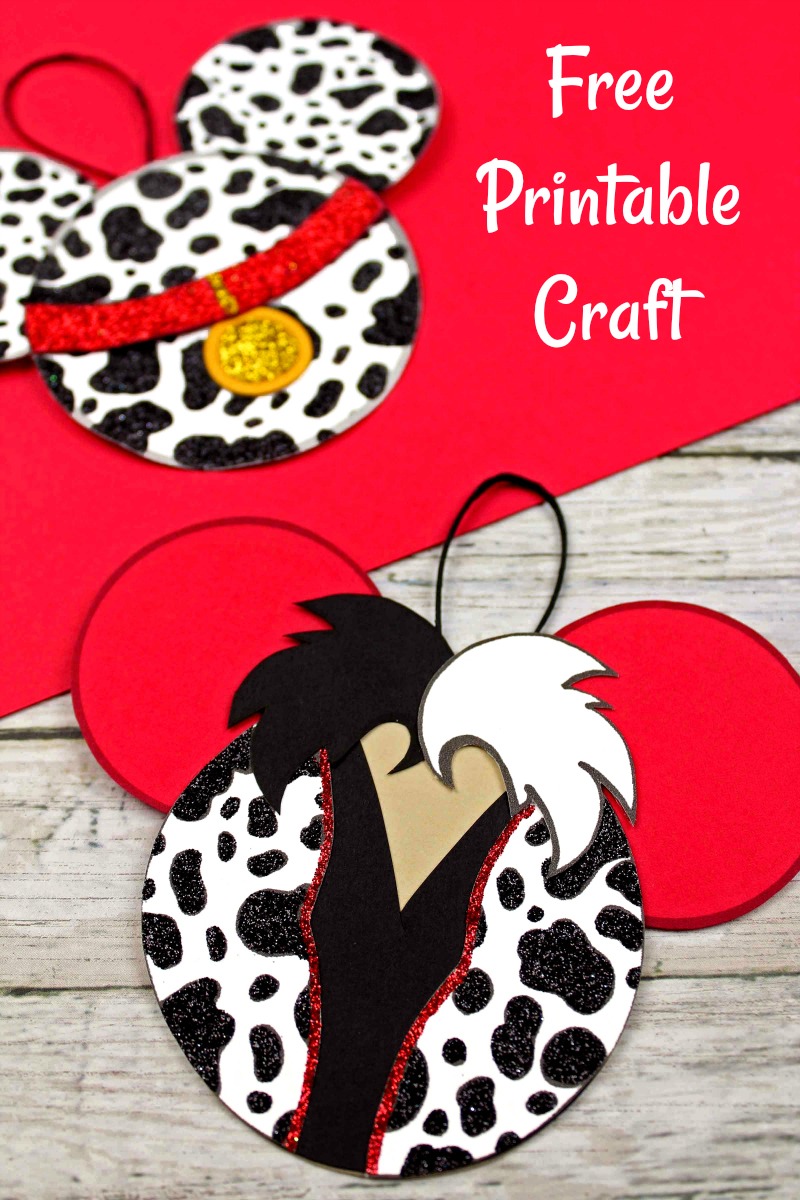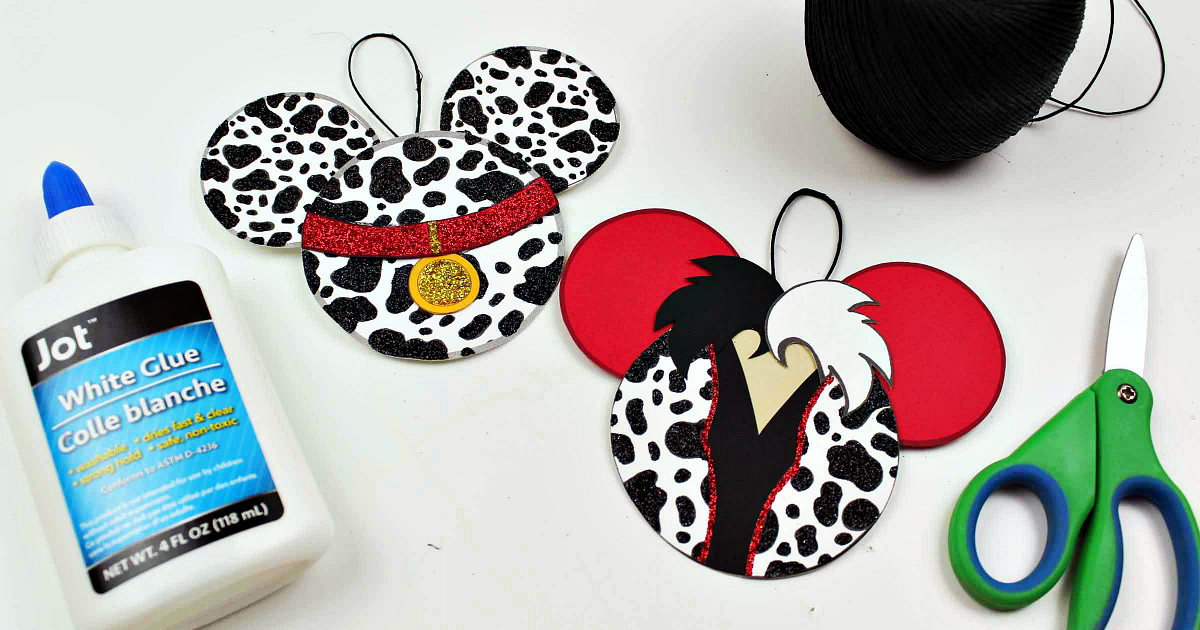 Disney Holiday Ornament Craft
Dalmatians and Mickey ears are a cute combination, so you'll want to make this adorable 101 Dalmatans and Cruella ornament craft.
It is easy to make, and the holiday ornaments will fit in perfectly with your other Disney collectibles.
This is a fun project for kids and adults, since everybody loves adorable puppies and an over the top Disney Villain.
You can make just one of them, but I think they look great as a set.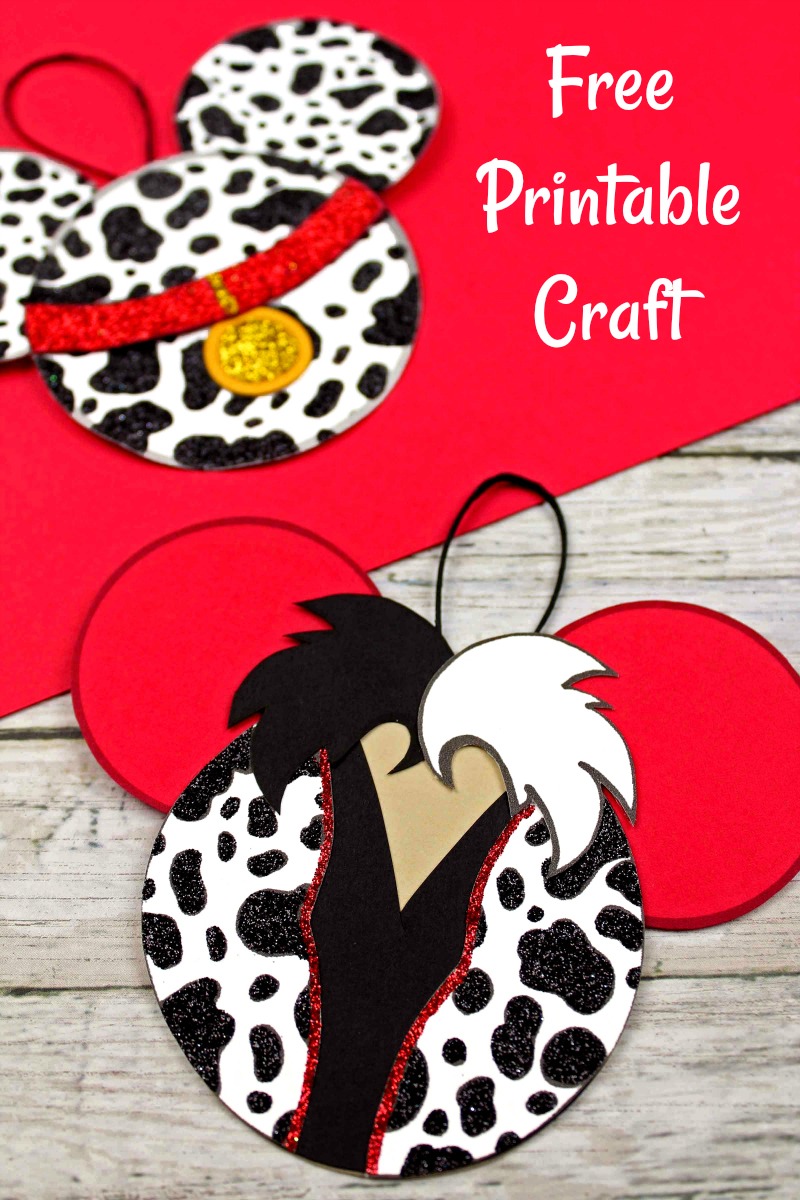 I have loved these characters, since I first saw the animated Disney movie as a child.
They followed up with a live action film in 1996, but there is more on the way.
A prequel starring Emma Stone is in production and will be in theaters in 2021.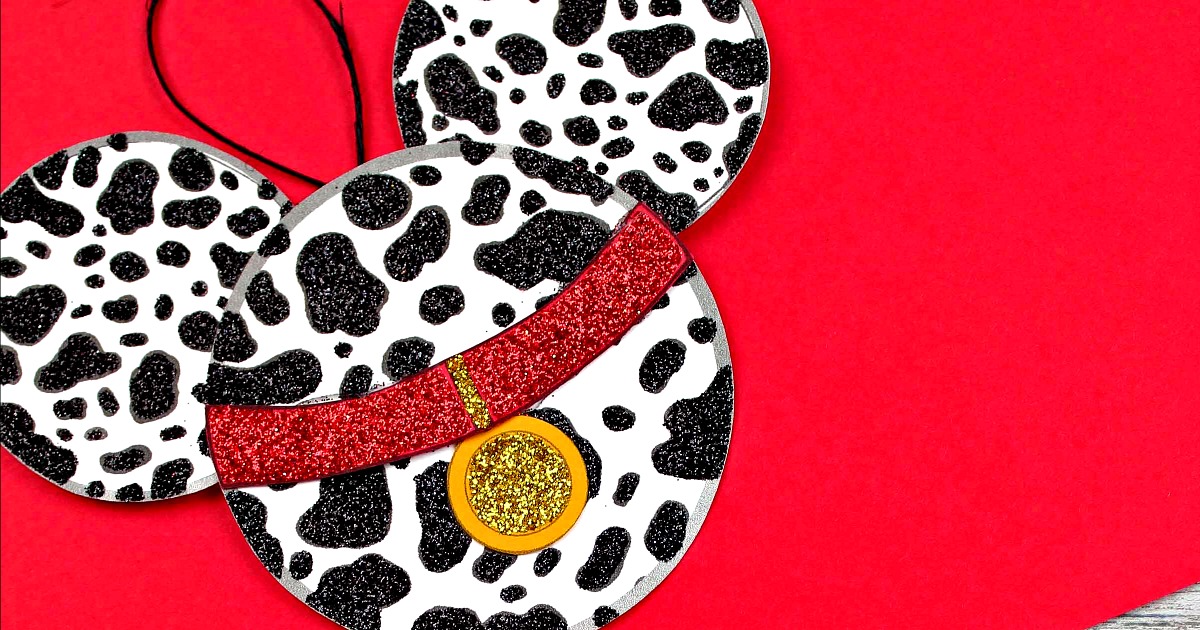 Even if you are not particularly craft, you can make these 101 Dalmatians ornaments look great.
You just need to print, cut, assemble and sparkle.
The ornaments will look great on your Christmas tree, but Disney fans can display them in other ways all year long.
Cruella De Vil
Cruella De Vil
If she doesn't scare you
No evil thing will
To see her is to
Take a sudden chill
Cruella, Cruella De Vil
Supplies
Cardstock (1 Black, 2 Red, 3 White, 1 Gold and 1 Peach)
Glue Stick
White Glue
Scissors
Black Twine or Ribbon
Glitter (Red, Gold and Black)
Instructions
1) Download the free printable Dalmatian template and the free printable Cruella template.
2) Print each of the pages of both templates on the correct color of card stock. The color is listed at the top of each page. You'll have extra pieces, so you can use them to make more than one.
3) For each Dalmatian ornament, cut out 2 small round dog print ears, 1 big round dog print head, 1 red collar and 1 gold dog tag.
4) Glue the ears behind the head and the collar and tag to the front.
5) Add black glitter to the spots, red glitter to the collar and gold glitter to the tag.
6) For each Cruella ornament, cut out 2 round red ears, 1 round peach head, 2 dog print coat pieces, 1 black and 1 white hair and 1 round black v-neck dress piece.
7) First, glue the black dress to the front of the peach round and then glue the red ears behind the peach head.
8) Then, glue the dog print coat on top of the dress and the black and white hair on top.
7) Add black glitter to the black spots on the coat and red glitter to the inner edge of the coat.
8) Make a hanger by looping a piece of twine and gluing it to the back of the ornaments.
9) Let the ornaments dry completely, and then they are ready to hang.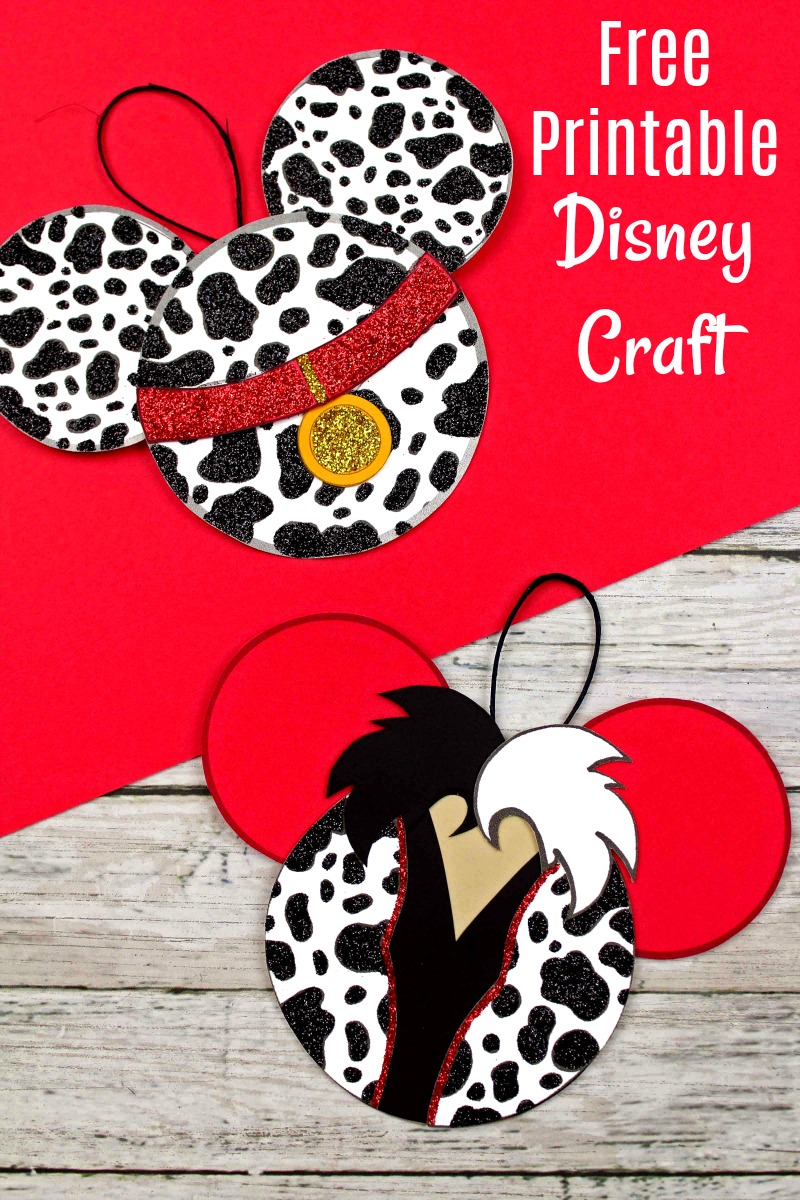 Download the free Cruella template and the free Dalmatian template, so you can craft these cute Disney 101 Dalmatians themed holiday ornaments.
Check out my other crafts and free printables, so you and your family can have lots of fun.