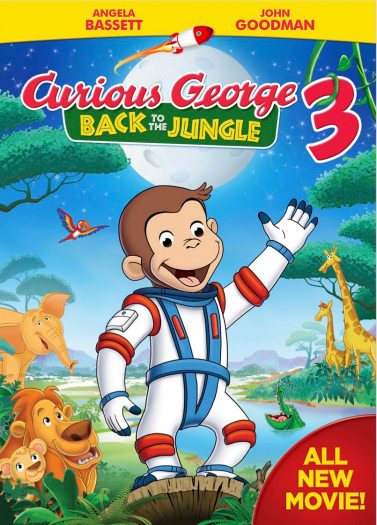 Curious George made his first appearance in a French children's book back in 1939. His name changed a few times in those early years and his looks have changed since those first sketches, but his sweet and curious characteristics remain the same.
I remember how excited I was to check out Curious George books from the library when I was little and am happy that this sweet little guy is still having fun new adventures after all these years!
Curious George remains happy and optimistic throughout his adventures. The Man in The Yellow Hat may get a bit stressed out as he tries to keep track of George, but things always turn out ok.
The feature length movie is rated G and suitable for all ages. In addition to the movie, there are four bonus sing along songs that are a lot of fun.
There is also a free online photo app that you can use to have George photobomb a picture of you or your kids.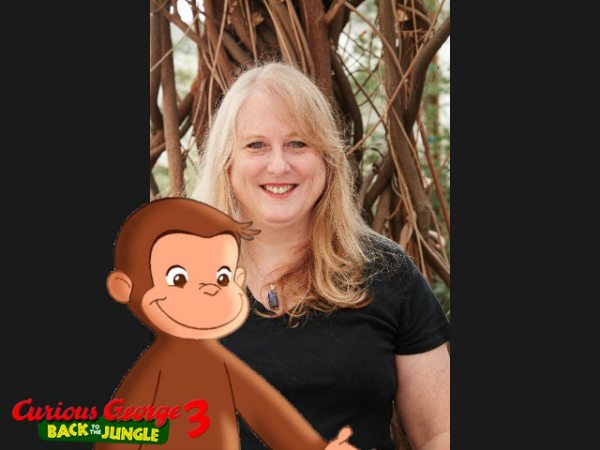 Curious George 3

Back to The Jungle
Universal Studios
Not Rated
Release date June 23, 2015
Synopsis: "Launch into the adventure of a lifetime with everyone's favorite monkey in this all-new movie, Curious George 3: Back to the Jungle! When Curious George is asked to take part in a very important space mission, a little monkeying around forces him to crash-land in Africa. While a worried Man with the Yellow Hat searches for him, Curious George bravely explores the jungle and makes new animal friends along the way. Reunited at last, the two best pals have an unforgettable adventure shared with their new friends! Featuring the voice talents of Angela Bassett & John Goodman, with music by the Plain White T's, join Curious George on his fun-filled journey that the whole family will enjoy!"
Enter daily through the Rafflecopter giveaway form below: