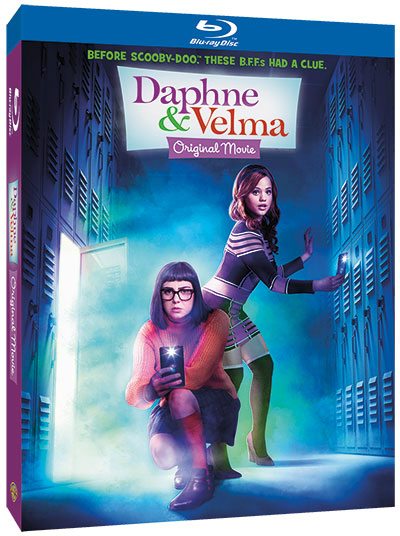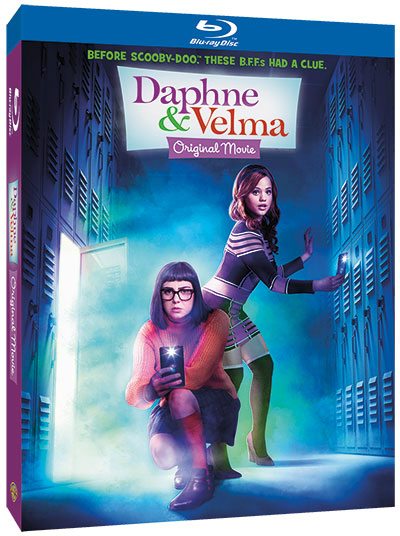 **"Warner Bros. Home Entertainment will provide me with a copy of the Blu-ray featured in this Blog Post. However, the opinions I share are my own."**
Jinkies! Since I'm a life long Scooby Doo fan, it makes me happy that the Daphne and Velma movie is being released on blu-ray and DVD. It's also exciting that the smart and beautiful heroines are the center of attention and star in the film.
Daphne and Velma is a live action movie that tells the story of these mystery solving leading ladies, when they were young and still in school.
The movie is rated G and fun for the whole family. It would be great for family movie night at home or would be good entertainment for a slumber party.
Daphne and Velma
Warner Brothers
Rated G
Release date 5/22/18
Movie Synopsis
State of the art robots and high-tech gadgets are common sights at Ridge Valley High, which is an innovative center of learning for some of the brightest minds in the country.
New transfer student, the bright & optimistic Daphne Blake is excited to finally go to school with her online bestie, who is the whip-smart & analytical Velma Dinkley. But not everything is as innocent as it seems as mysterious disappearances begin to plague the top-performing students on campus.
Once cheery and full of life, kids now appear in a "zombiefied" state – lifeless and shells of themselves. Can Daphne and Velma learn to work together and save the students or will they become the next victims? Get ready for thrills and laughs and follow the first adventures of Mystery Inc.'s fierce female duo.
For some extra fun, check out my free Scooby Doo printables.
Daphne and Velma Giveaway
Want a chance to win more prizes? Then, check out my other giveaways!

Slime Lab Video
Mystery Video Decryptor & Soundboard