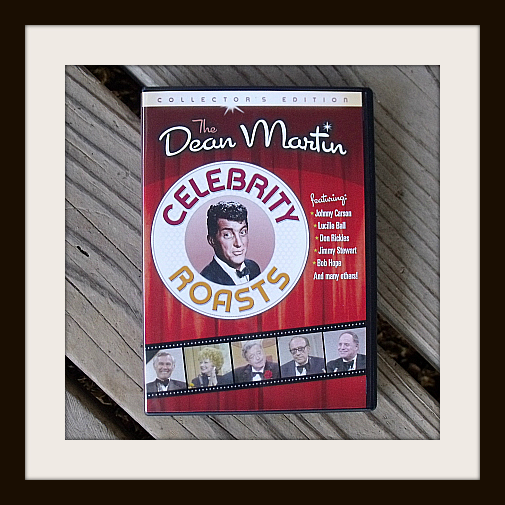 Many younger people probably think that celebrity roasts are an invention of Comedy Central. They have continued the tradition in a fun way, but it began a long long time ago.
The Dean Martin Celebrity Roasts are like taking a step back in time to an era that is very different than today. There are 12 roasts on 6 DVDs. The roasters and the roastees are well-known. Some have passed and others are still performing.
Thick skin is required as the barbs are skillfully thrown out for deep cuts and big laughs. This was the 1970's and the comedy is most definitely not politically correct, so you'll need to watch it in the context of the time period. It really is interesting to see how far we've come in the last few decades. The roasts are shown unedited as they originally aired and there are also additional bonus features.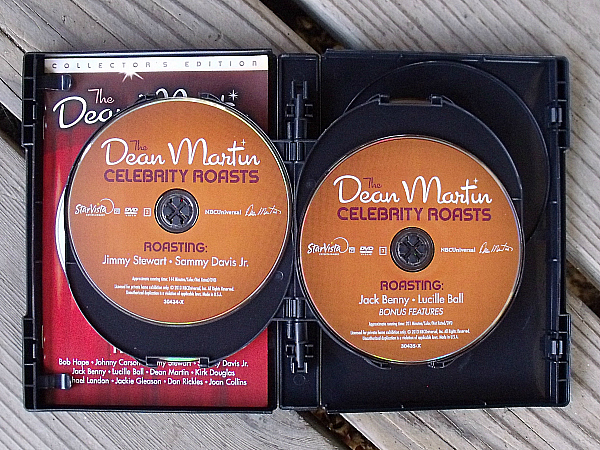 Dean Martin Celebrity Roast

Collectors Edition DVD Set
Release date 9/24/13
Description: "What began as a ratings booster for the final season of "The Dean Martin Show" in 1973 evolved into "The Dean Martin Celebrity Roasts", an eagerly awaited franchise of regular NBC Television specials that targeted the biggest names in the world of entertainment and beyond. Roastmaster General Martin kept things loose and lively, deflecting his share of stray barbs from the guest roasters. Honorees were billed as "Man/Woman of the Week" during the last season of Martin's variety show, and "Man/Woman of the Hour" for the specials. In 1974, the show moved from Los Angeles to the MGM Grand Hotel in Las Vegas for the remainder of the run. The 54 roasts ran until 1984, and Dino hosted all but one of them – "Mr Warmth" Don Rickles took over for Dean's turn in the hot seat."
Roasters include:
John Wayne

Dom DeLuise

Rich Little

Muhammad Ali

George Burns

Phyllis Diller

Art Carney

Bette Davis

Florence Henderson

Bob Newhart

Don Rickles

Milton Berle

Jonathan Winters

Roastees include:
Bob Hope

Johnny Carson

Jimmy Stewart

Sammy Davis Jr.

Jack Benny

Lucille Ball

Dean Martin

Kirk Douglas

Michael Landon

Jackie Gleason

Don Rickles

Joan Collins

Enter daily through the Rafflecopter form below: