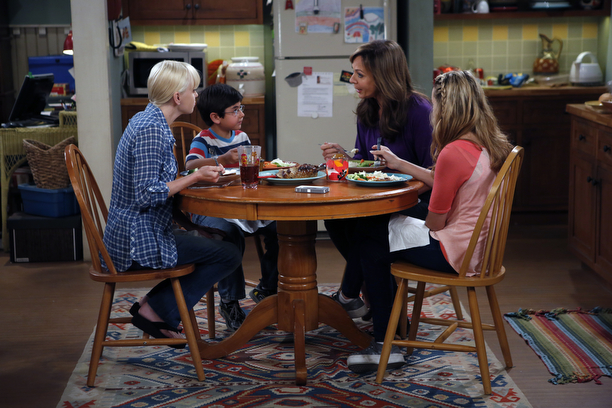 Last week I had the pleasure of visiting the set of the new CBS Mom series along with a group of bloggers.
The executive producer is Chuck Lorre, who knows a thing or two about producing hit sitcoms. He has three others that are currently airing – Two and a Half Men, The Big Bang Theory and Mike & Molly. Below is a preview to give you a taste of what's to come.
When I was growing up, I remember watching reruns of black and white family shows featuring the "ideal mom" – Ozzie & Harriet, Father Knows Best, Leave it to Beaver and others. They kept a tidy house, took care of the family and held it all together with style and poise.
This is not what you'll see on Mom.
Anna Farris plays a newly sober single mom of two. Allison Janney plays her passive-aggresive mother, who is also a recovering alcoholic. Naturally, these quirky characters get into some entertaining situations. In between laughs, these flawed, yet likable, characters can actually make you feel good about your own life. It's always good to be able to laugh at ourselves, but it's also nice to know that there are others who are imperfect, too.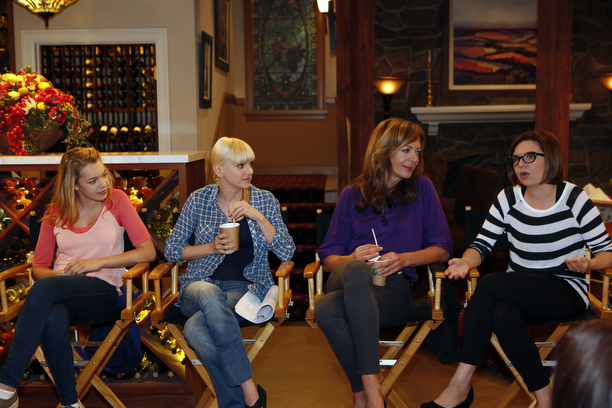 It was great to be able to chat with the cast. They seem to have a great working relationship and I wish them much success with the show!
Connect with the cast and show on Twitter: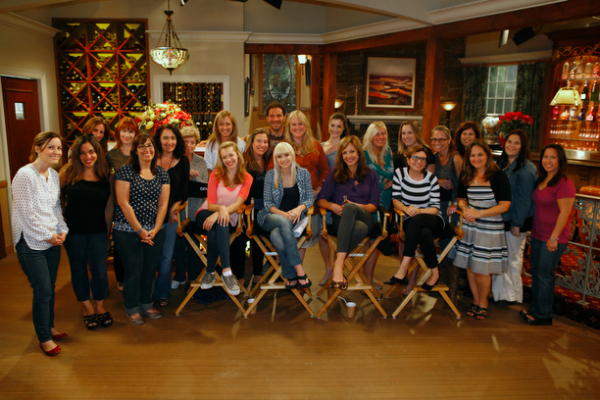 First row: (from left to right) Laura Clark (Mom.me), Caryn Bailey (Rockin Mama), Donna Schwartz Mills (Socal Mom), Sarah Auerswald (MomsLA), Sadie Calvano (series star, MOM), Anna Faris (series star, MOM), Allison Janney (series star, MOM), Gemma Baker (co-creator and producer, MOM), Beth Feldman (Role Mommy)
Second row (from left to right): Kim Goldman (Broadscast); Jackie Morgan MacDougal (Broadscast), Laura Hoffer (Evolving Stacey), Jenna McCarthy (JennaMcCarthy.com), Stacy Weckstein (Evolving Stacey), Joshua Berg (BizMommy), Valerie Mitchell (Sweeps4Bloggers), Jessica Hickam (She Knows), Kristin Flannery (Project You), Elizabeth Peterson (Traded My BMW for a Minivan), Kimberly Clayton Blaine (The Go To Mom), Yvonne Condes (Moms LA), Nicole Standley (Savvy Sassy Moms), Jennifer Miyagishima (Surf and Sunshine)