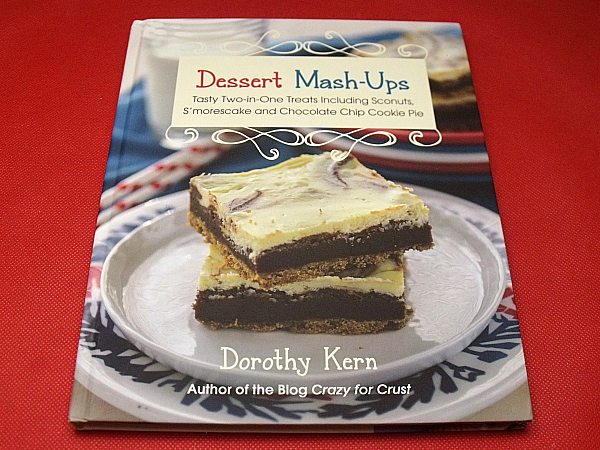 Do you ever have a hard time deciding which dessert you want? Apple pie or cookies? Carrot cake or cheesecake? Brownies or cake? Doughnut or croissant?
With the recipes in the Dessert Mash-Ups cookbook, you can have both at the same time! The tasty recipes are clever and full of fun. They add an extra twist to make the desserts unique and memorable. They're good for everyday desserts and would be especially enjoyable served at a party or given as an edible holiday food gift.
The cookbook is beautifully illustrated and organized well. You can use the index, search by topical chapters or just flip through the pages until one of the photographs calls out to you. The recipes are easy to follow and the author includes little personal tidbits about each one. It feels like you've got a friend helping you out in the kitchen.
Dessert Mash-Ups would be great to use during the holiday season or to give as a gift to a friend who likes dessert.

Dessert Mashups:
Tasty Two-in-One Treats Including Sconuts, S'morescake, Chocolate Chip Cookie Pie and Many More
by Dorothy Kern
isbn 978-1612433653
Pub. date 9/30/14
Description: "Why limit tonight's dessert to brownies or cheesecake when combining them into one absurdly flavorful concoction of brownie chucks floating in creamy cheesecake on a brownie crust can be the ultra decadent alternative. A creative compendium complete with beautiful color-photos, Double-Take Desserts shows readers how to combine two delectable desserts into one scrumptious confection. More than just smashing two desserts together, these recipes offer a way to refresh favorites into something that will wow everyone."
Enter daily through the Rafflecopter form below: