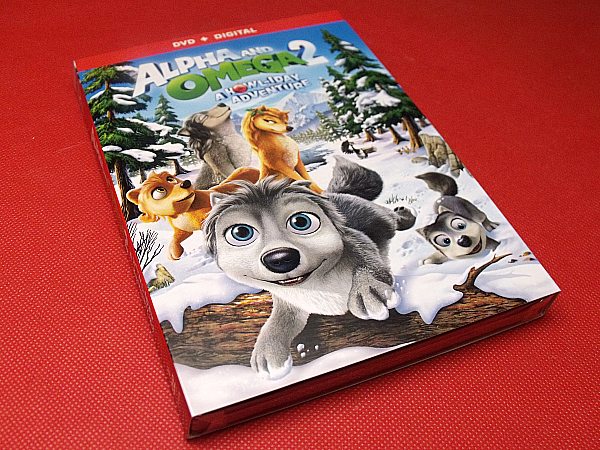 Every year I look forward to watching holiday movies and TV specials. OK…. I can admit that I break out my holiday collection other times of the year, as well. I've got old favorites on VHS and more recent releases on DVD and Blu-ray. It's always fun to add new titles to my video library.
Alpha and Omega 2: A Howliday Adventure is super sweet. The pups are adorable and mom and dad make a great team. There is action and a little bit of 'scary tension' throughout the adventure. Naturally, everything turns out in the end.
The movie has a common theme that I love. We learn, once again, that the holidays don't have to be "perfect" and that the love of family and friends is what is important.
Alpha & Omega 2
A Howl – Iday Adventure

Not Rated
Release date 10/7/14
Synopsis: "Kate and Humphrey and their three wolf cubs (Stinky, Claudette and Runt) are happily preparing to celebrate their first winter holidays together when their smallest cub, Runt, mysteriously disappears. They must now go on a journey across the wilderness to find and bring back Runt before the Winter festivities begin at home. While their adventure does not end esactly as intended, in the end Kate and Humphrey must make new holiday plans, but discover that "home is where the family is.""
The movie is just about 45 minutes long. Kids (and adults….) can also enjoy the many bonus features with a behind the scenes tour, personality quiz, trivia and a sneak peak into upcoming Alpha and Omega releases.
Enter daily through the Rafflecopter form below: