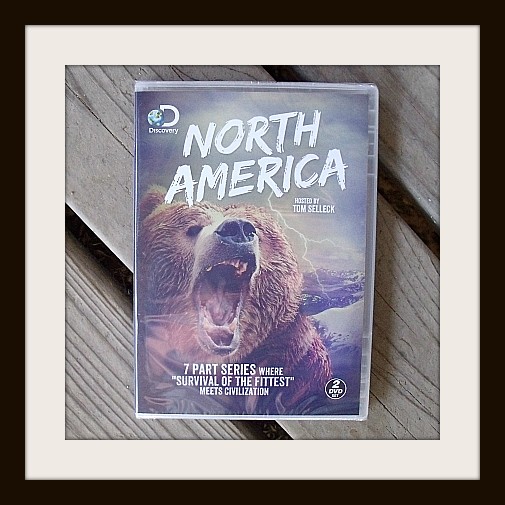 Back when I was a little girl, I developed a love for nature movies and TV shows. When I got a little bigger, I then developed a love for Tom Selleck. I can't exactly say that I ever outgrew either of these loves. Imagine my delight when I heard about this Discovery Channel nature series featuring Tom Selleck as the host. Yes, there were squeals of delight!
North America is a seven part series featuring amazing footage of expected and unexpected natural wonders. This is where "survival of the fittest meets civilization!"
The 2 disc set includes all 7 episodes as extended versions that are longer than the ones that originally aired. They are truly amazing. This is the kind of programming that I can watch in awe again and again. It really makes you appreciate the world around us.
Discovery Channel
North America DVD

Release Date 10/1/13
Synopsis: "Join the adventure as Discovery Channel journeys deep into a hidden world, crossing impossible mountains and endless deserts, diving into unexplored forests and crashing into rugged coasts to discover Earth's most spectacular wildlife. North America showcases the unforgiving and brutal, yet beautiful, continent and the boundless rewards it offers for those brave enough to take on this land and call her home."
Episodes include:
Born to be Wild

No Place to Hide
Learn Young or Die
The Savage Edge
Outlaws and Skeletons
North America Revealed
Top Ten
Enter daily through the Rafflecopter form below: