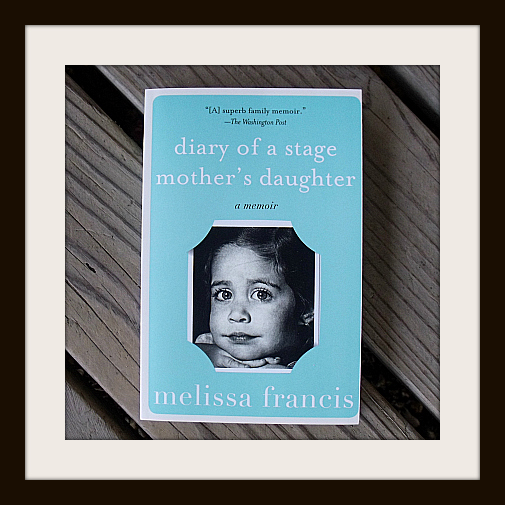 When I first saw the cover of this book, I recognized the sweet face and beautiful big eyes immediately. I've read the entire Little House series several times and watched each episode of the TV series multiple times. While I'm familiar with the cute little Melissa Francis who played Cassandra Ingalls on the TV show, I had no idea who she was today and what her childhood was like.
The book is absolutely fascinating.
In some ways Melissa's childhood was wonderful, but it many ways it was not. The pressures of being a working child can be huge. When there is a dysfunctional mother involved, results can be tragic for the child and others in the family. I'm fairly certain that this family would have had issues with or without acting, but the pressures and the money compounded the dysfunction.
Melissa survived and thrived despite her childhood difficulties. Her sister, who did not experience the same early successes, did not fare as well. The girls were treated differently and each child is unique in their ability to deal with adversity.
The intimate perspective makes the book uniquely personal. The author takes an honest look at her childhood and family. The personal and broader life lessons that she has learned are interesting and may have applications for yourself or people you know even if you are not an actor or stage mother.
Diary of a Stage Mother's Daughter

A Memoir
By Melissa Francis
isbn 9781602861725
Pub. date 9/10/13
Description: "When Melissa Francis was eight years old, she won the role of lifetime: playing Cassandra Cooper Ingalls, the little girl who was adopted with her brother (played by young Jason Bateman) by the Ingalls family on the world's most famous prime-time soap opera, Little House on the Prairie. Despite her age, she was already a veteran actress, living a charmed life, moving from one Hollywood set to the next. But behind the scenes, her success was fueled by the pride, pressure, and sometimes grinding cruelty of her stage mother."
Enter daily through the Rafflecopter form below: