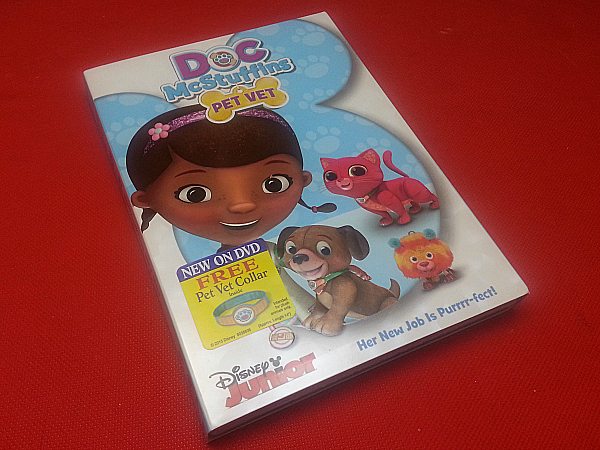 Do you have a Doc McStuffins fan in your house?
This wonderful show features a little girl who wants to be a doctor just like her mom. She has fun caring for her stuffed animal friends and learning about health and medicine. She is a great role model that inspires girls and boys to be helpful and use their brains for good.
The Pet Vet DVD includes 5 episodes and a bonus gift collar that your child can use with her stuffed animals.
Fetchin' Findo/Twin Tweaks
Three Goats a Cuddlin/Swimmer's Belly
A Dragon's Best Friend
Stuffy & Squibbles/Queen of Thrones
Take Your Pet To The Vet/Master and Commander
Play and imagination are important parts of a child's development. It's great when kids can also learn interesting facts and dream about their future while they are having fun.
Doc McStuffins

Doc Pet Vet
Release date 11/3/15
Synopsis: "Welcome to the new "McStuffins Veterinary Clinic"! Because not all toys can talk, Doc needs to use all her skills to figure out what's wrong and make them feel better — just like a real veterinarian! Join Doc as she fixes Findo so he can fetch again, untangles Farmer Mack's adorable baby goats, adopts a furry friend and much more! Packed with nearly two hours of song-filled fun, Doc McStuffins: PET VETis a purrr-fect way to help little ones discover the joy of keeping their pet friends happy and healthy!"
Click HERE for a free Doc McStuffins printable activity page.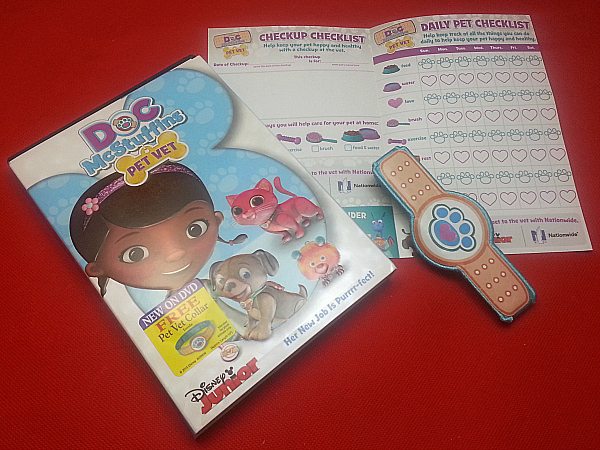 Enter daily through the Rafflecopter giveaway form below: