We're going to have to wait awhile for this one, but it looks like Disney Pixar's Incredibles 2 is going to be well worth the wait. In fact, you just may want to start working on your family's Incredibles 2 costumes for Halloween 2018 now.
Like the original movie, the sequel is a family movie that can be enjoyed by kids and adults. It looks like there will be laughter and fun for the whole family.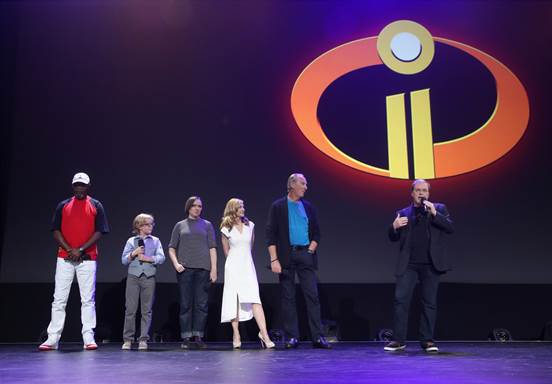 The movie is still in production, but they took time out to meet with fans at D23 in Anaheim.
Check out the hilarious sneak peak video below:
Description: "INCREDIBLES 2 director Brad Bird—who lends his voice to Edna—joined Lasseter on stage to welcome to the festivities the voices of Mr. and Mrs. Incredible (Craig T. Nelson and Holly Hunter), Violet (Sarah Vowell), Dash (newcomer Huck Milner) and Frozone (Samuel L. Jackson). Bird revealed details of the upcoming caper, which puts the family into an expanded universe that includes new allies and a brand-new villain. "'Incredibles 2' is really a family film, it's just that the family happens to have super powers," said Bird. "They may have super speed or super strength, but they experience the same problems as any family.""