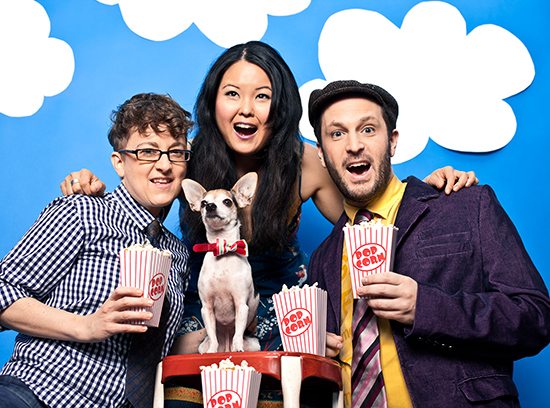 As you've probably guessed from the photo above, the Django Jones Band makes fun music for kids and families!
This is the debut CD for the band, but they are not new to the music scene. Before forming Django Jones, 3 of the members released many recordings and toured North America and Europe as Girlyman. This is their first venture into family music and it is a success.
The band consists of Doris Muramatsu, JJ Jones, and Nate Borofsky and was named after Doris' chihuahua. The music has the same type of harmonies that their previous band did mixed in with humor, catchy tunes and child-friendly lyrics. They clearly had fun making the CD.
D is for Django can be enjoyed by all ages. The first part of the CD is full of happy energy and then it winds down to relaxing tracks that can help kids settle down before bedtime.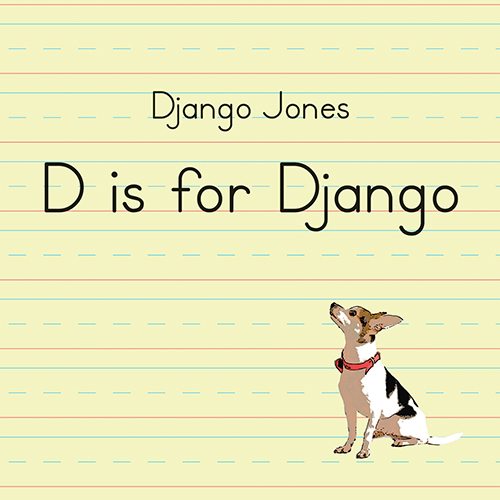 D is for Django
Django Jones
Release date 4/29/14 (available for pre-order now)
The CD has a variety of fun songs including:
All That I See

P-O-P
Jack of All Things
Counterpoint
Smallest Breed
Bigfoot
Potato Leek Soup
Breakfast
Germs
Bones
All Along
Every Day At This Time It Rains
Love You Like I Do
Lullabies
Long Time Sun
CONNECT – You can like Django Jones on Facebook and follow them on Twitter.
Enter daily through the Rafflecopter form below: