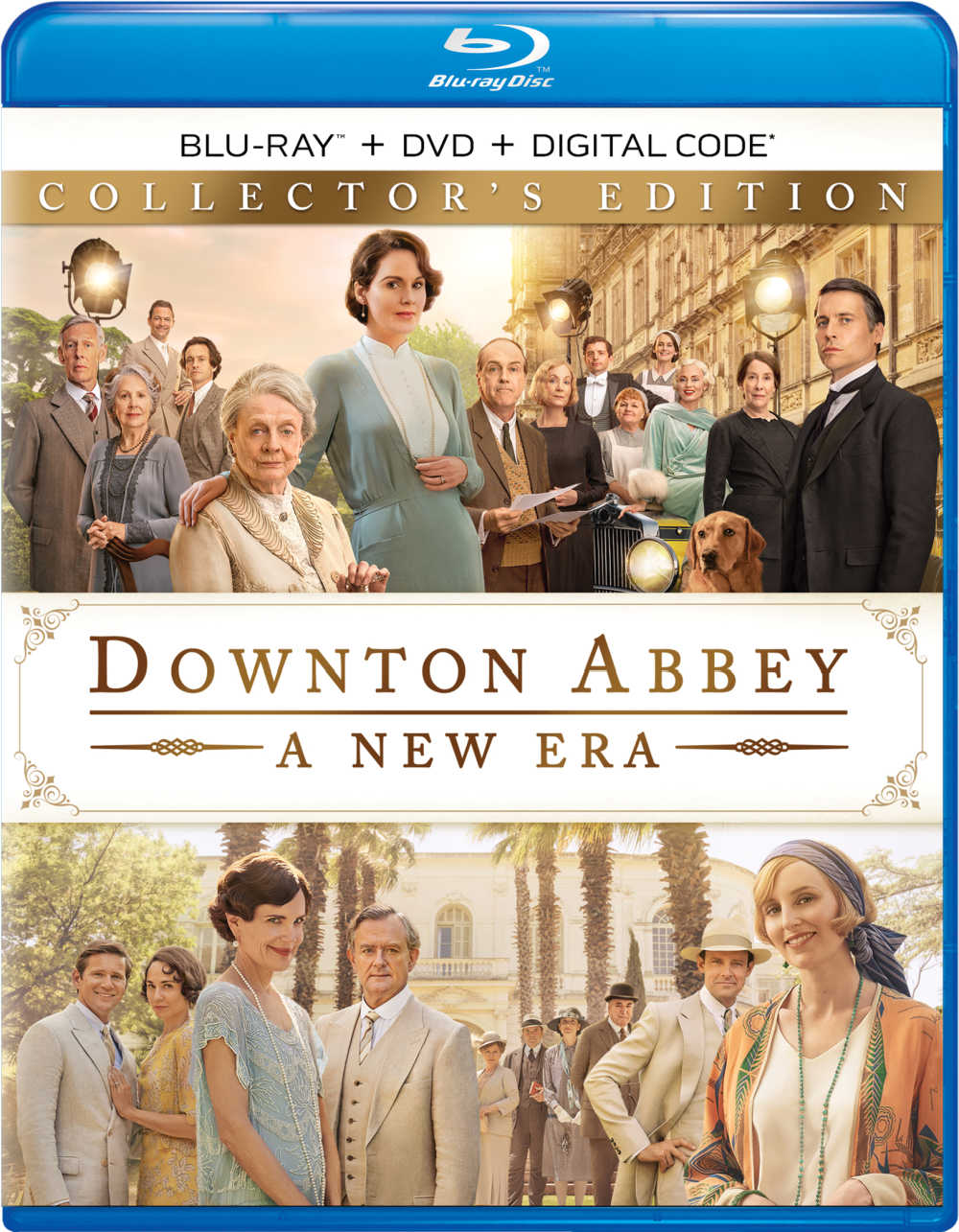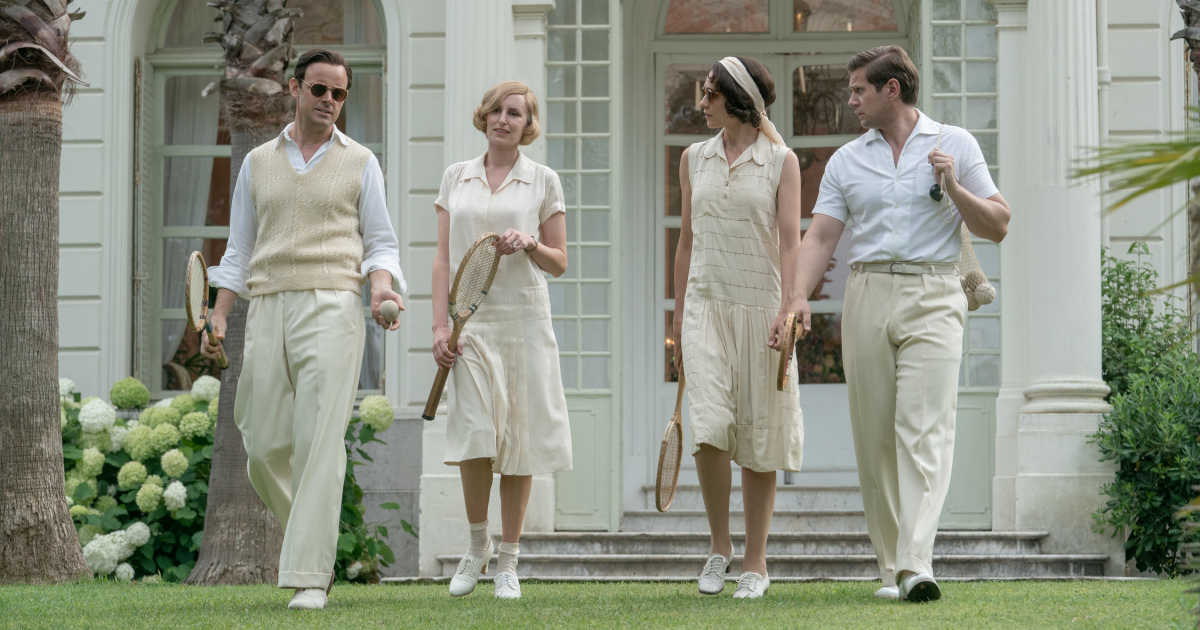 Finally, we can catch up with the family and staff we have grown to love, when we watch Downton Abbey: A New Era at home.
This fun new movie takes off where the series ended.
Whether you watched each episode of Downton Abbey as soon as it aired or caught up later, the six seasons of the series were amazing.
I am one of those people who binged the entire series, when I was staying home in 2020.
It was fun to get to know the Grantham family and household staff and to follow their lives throughout the years.
The stories in the period drama are fictional, but it gives us a personal look at what it would have been like to live during that time period.
No one is perfect, so we get to see the good and bad of the individual characters and the evolving times in which they lived.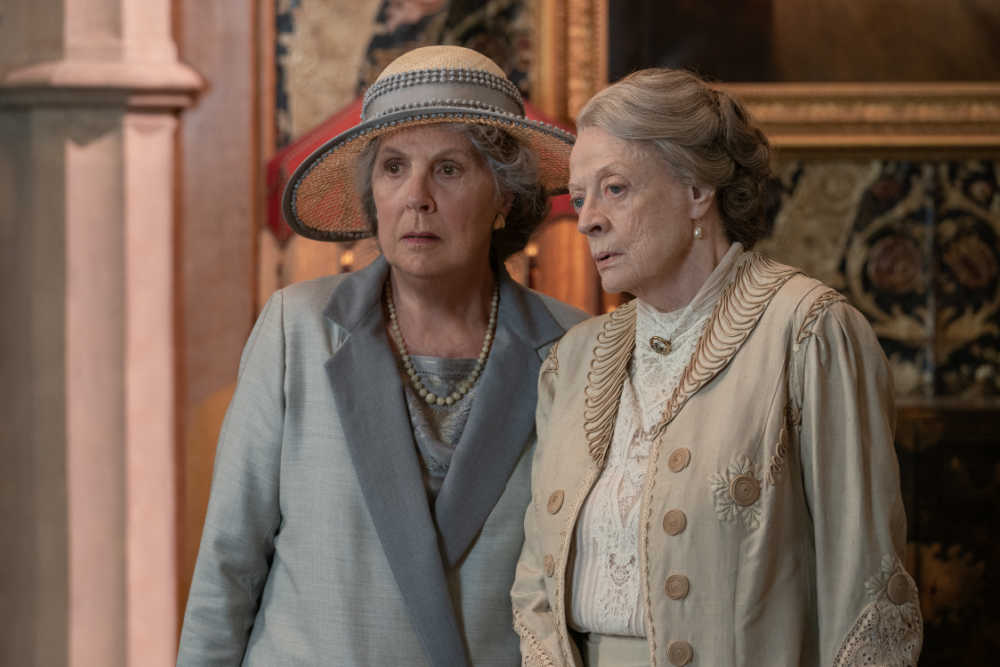 This is a great movie to watch more than once, so you'll want to add the collector's edition to your home movie library.
There is plenty of drama from the characters we already know well.
I loved it!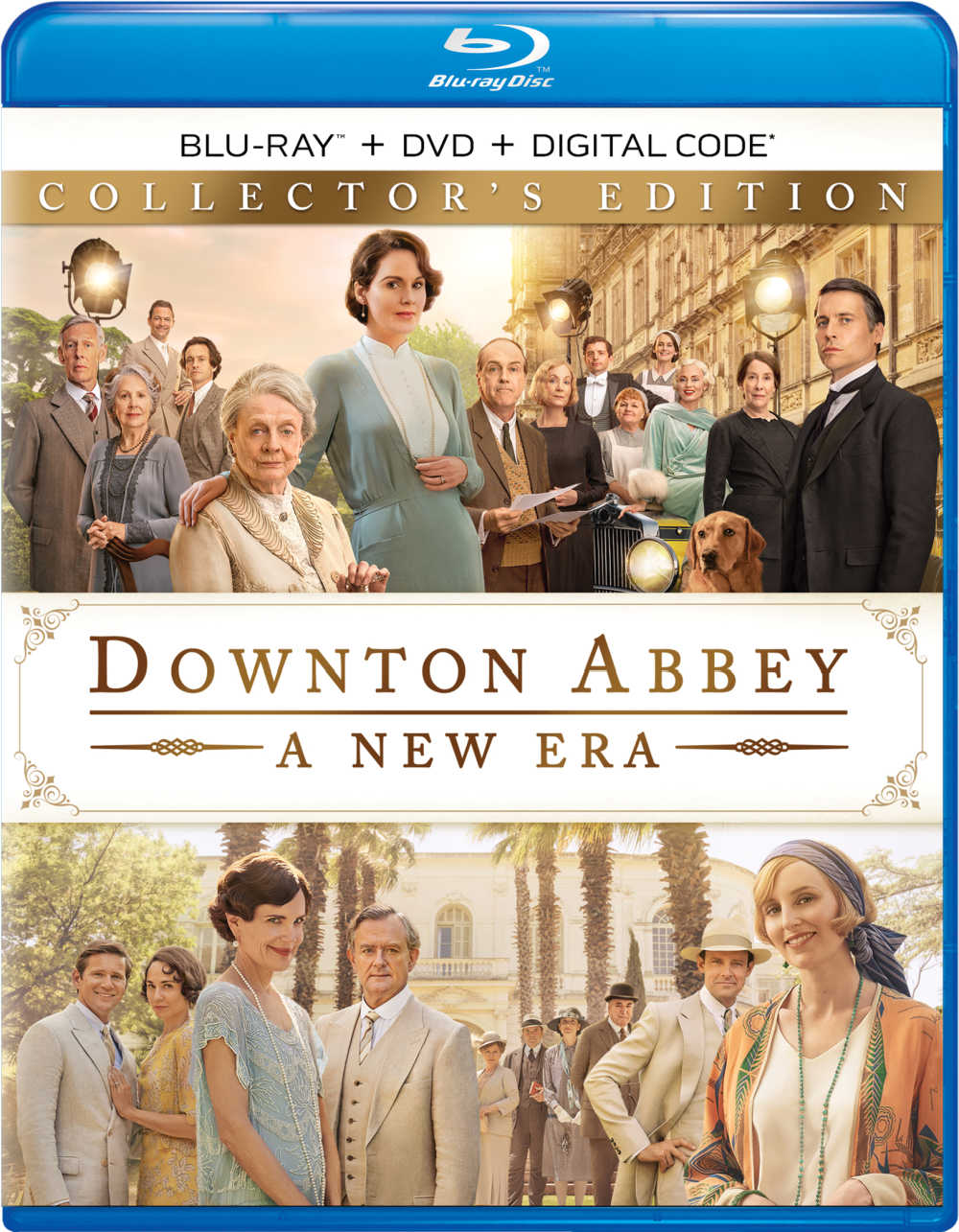 Focus Features
Rated PG
Release Date July 5th, 2022
Synopsis
The much-anticipated cinematic return of the global phenomenon reunites the beloved cast as they go on a grand journey to the South of France to uncover the mystery of the Dowager Countess' newly inherited villa.
It's 1928 and the family and household servants of Downton Abbey are all in attendance at the wedding of Tom Branson to Miss Lucy Smith, daughter of Lady Maud Bagshaw.
Since the decline in her health, the Dowager has moved back to Downton to be closer to the family.
Lord Grantham shares the news that the family's lawyer will be visiting Downton at the Dowager's request and that the whole family should be present.
Violet has inherited a villa in the South of France and in turn she wants to leave it to Lady Sybil and Branson's daughter, Sybbie, in her will.
This decision doesn't sit comfortably with Tom Branson.
With the question of why the late Marquis de Montmirail left such a generous gift to the Dowager hanging in the air, Lord Grantham receives an interesting phone call.
Mr. Barber, a film director from the British Lion film company, wants to set his latest silent film, The Gambler, at Downton Abbey.
Robert thinks it's a grotesque idea, but with an exuberant offer on the table and a quick tour of the
attics and roof with Lady Mary, he reluctantly concedes that Mary is in charge and should do what she thinks best.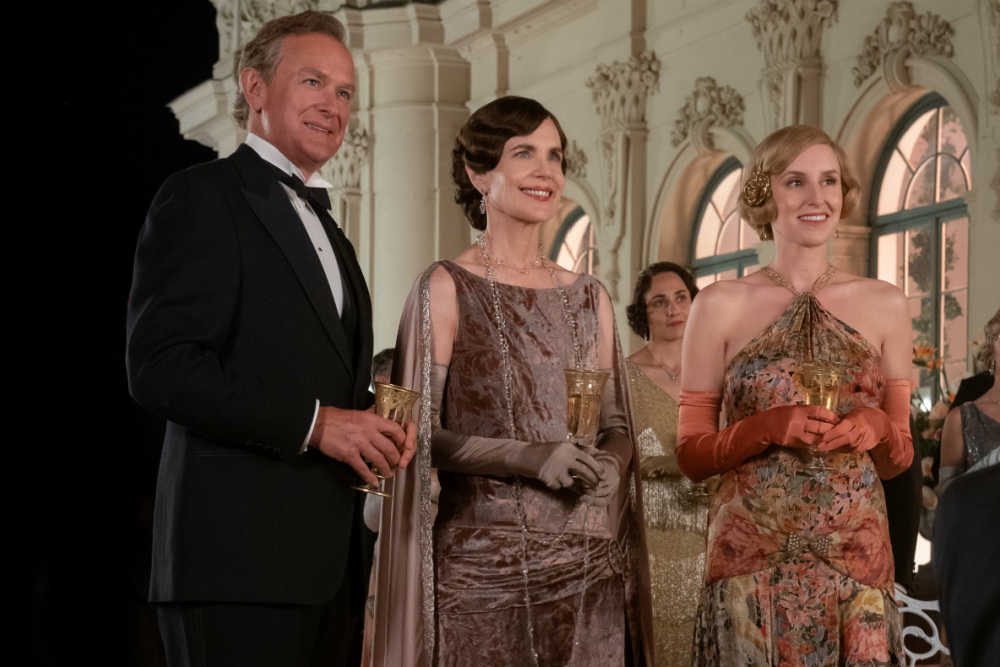 Director
Simon Curtis
Screenplay By
Julian Fellowes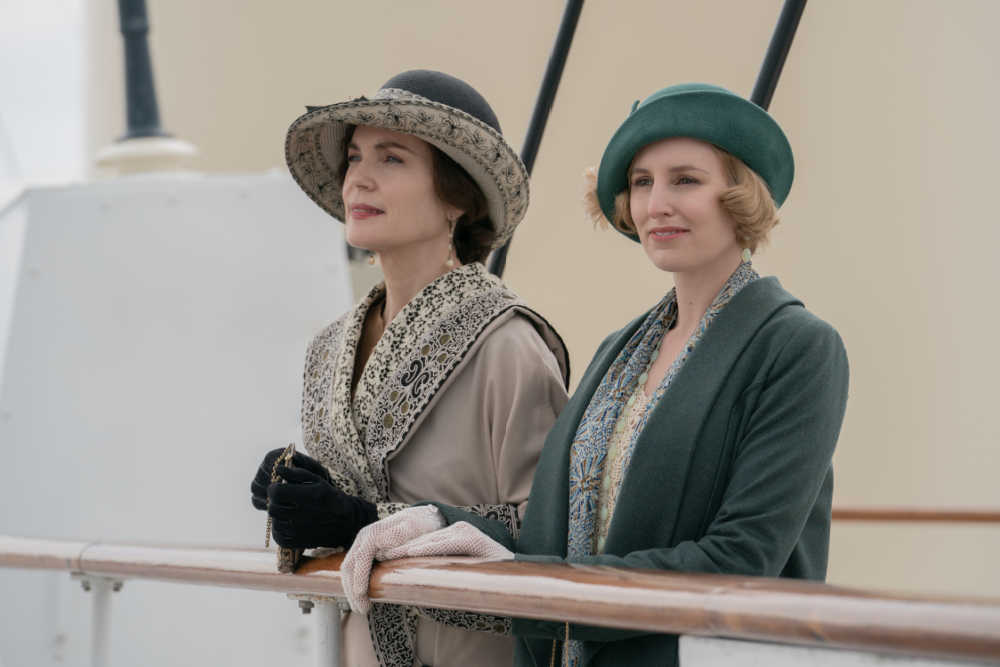 Producer
Gareth Neame
Liz Trubridge
Julian Fellowes
Executive Producers
Nigel Marchant
Cast
Samantha Bond as Lady Rosamund
Hugh Bonneville as Robert Grantham
Laura Carmichael as Lady Edith
Jim Carter as Mr Carson
Raquel Cassidy as Miss Baxter
Paul Copley as Mason
Brendan Coyle as Mr Bates
Michelle Dockery as Lady Mary
Kevin Doyle as Mr Molesley
Michael Fox as Andy Parker
Joanne Froggatt as Anna Bates
Harry Hadden-Paton as Bertie Hexham
Robert James-Collier as Thomas Barrow
Sue Johnston as Miss Denker
Allen Leech as Tom Branson
Phyllis Logan as Mrs Hughes
Elizabeth McGovern as Cora Grantham
Sophie McShera as Daisy Mason
Tuppence Middleton as Lucy Smith
Lesley Nicol as Mrs Patmore
Douglas Reith as Lord Merton
David Robb as Dr Clarkson
Maggie Smith as Violet Grantham
Imelda Staunton as Maud Bagshaw
Charlie Watson as Albert
Penelope Wilton as Isobel Merton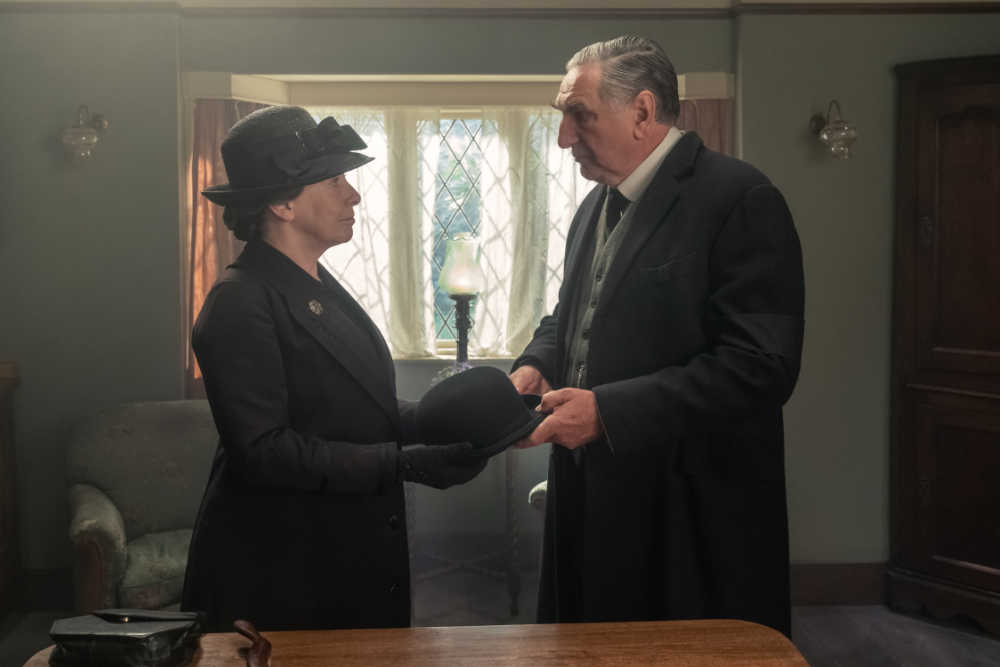 Genre
Drama
Official Trailer
Downton Abbey Movie
More from Mama Likes This
Take a look at my other entertainment articles, so you can keep up with the latest TV, movie and book news.
Free Printable Tea Time Activity Pages
Printable Activity Pages
Check out my free printables, when you are looking for fun activities to do at home.
Many are from Disney, Netflix and Shout Factory, so they feature movies, TV series and characters that your kids already know and love.
Some are educational, but others are just plain fun.
There are coloring pages, crafts, word puzzles, mazes, memory games and many other family friendly activities.