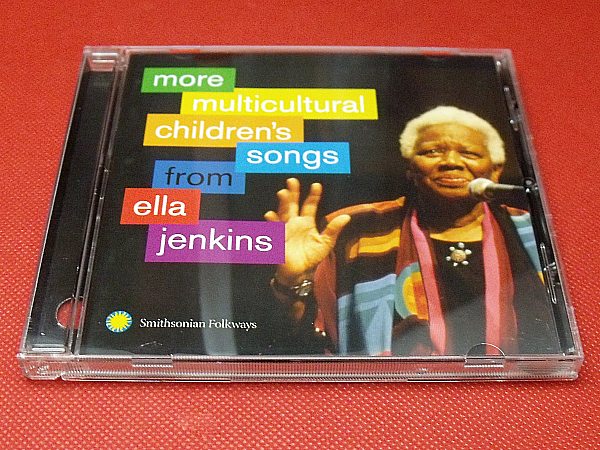 Happy birthday, Ella Jenkins!
This amazing woman who is known as 'The First Lady of Children's Music" is celebrating her 90th today with the release of a new CD – More Multicultural Children's Songs from Ella Jenkins.
Ella realized she had a gift for touching children with music many decades ago. She has spent her life spreading good messages and happy thoughts to children. Even when listening to a CD, kids will feel as if this special lady is singing right to them.
This songs on this CD will take kids on a trip around the world to experience a variety of musical styles and to learn cultural tidbits from the lyrics. The music is beautiful and perfect to sing along with.
More Multicultural Children's Songs From Ella

Ella Jenkins
Release date 8/5/14
There are twenty songs on the CD. You'll probably recognize at least a couple by name and will know others once you hear them.
Where is Mary?

Shabbat Shalom
Hukilau
Rushing Around in Russia
In The People's Republic of China
A Train Ride to The Great Wall
Count from One to Ten
I'm Going to Cairo
Que Bonita Bandera
Canadian Friendship
A German Counting Rhyme
Tee-Kan-Yas
Yemayah
A Taxi Ride
Differences
In Australia
The Australian Zoo / Kookaburra / Waltzing Matilda
Bim Bom, Bim Bom
My Little Blue Dreidel
Chotto Matte Kudasai

SOCIAL MEDIA – You can connect with Ella Jenkins and Smithsonian Folkways Recordings on Facebook. You can visit Ella's birthday page to leave her a personal birthday message.
Enter daily through the Rafflecopter form below: