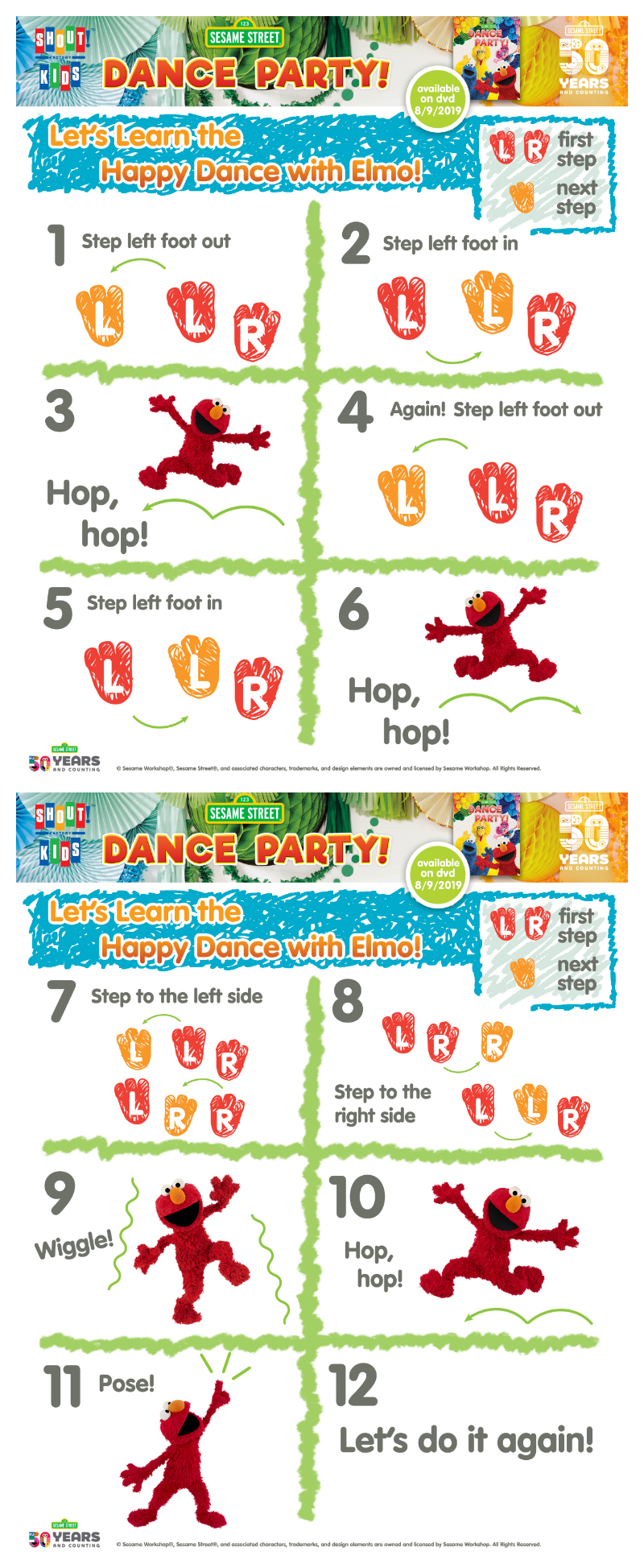 Elmo Dance Instructions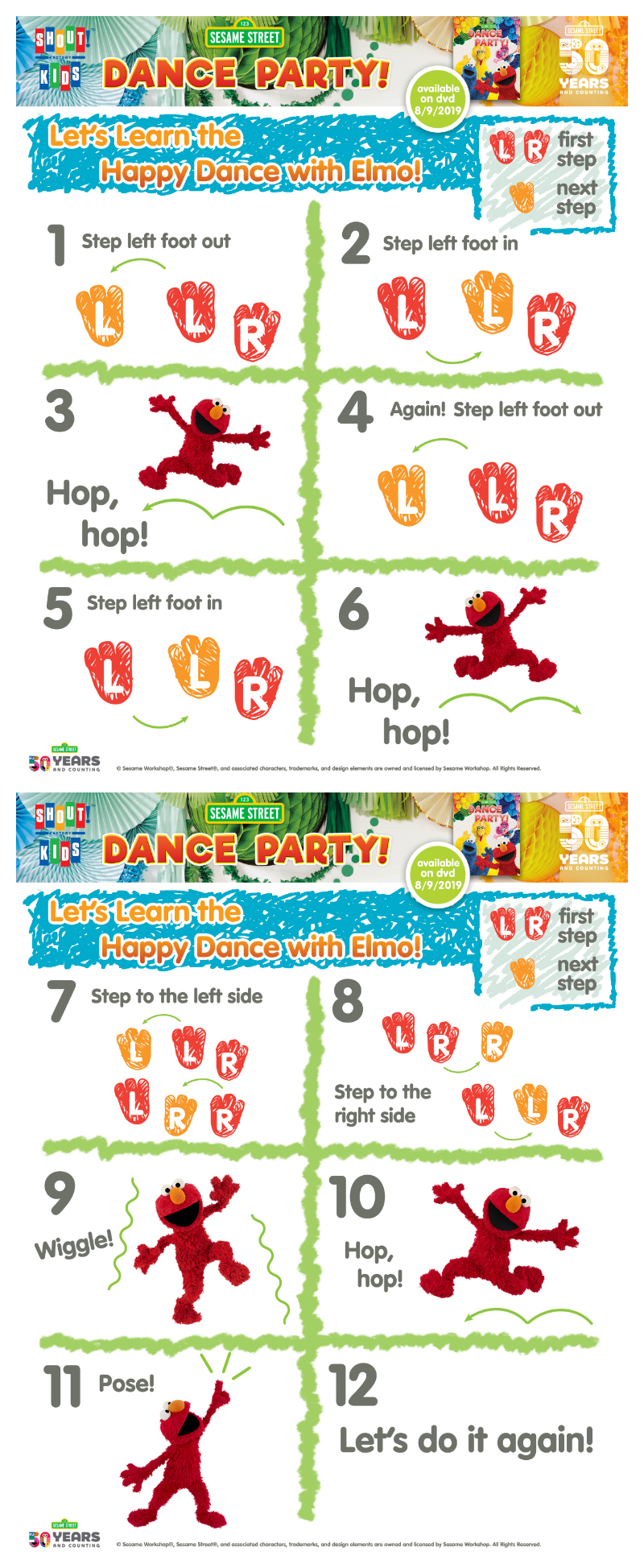 Click HERE to download the free Elmo dance instructions, so your kids can learn how to to the happy dance they've seen on Sesame Street.
Elmo sure is a cutie! He has been a fan favorite, since he first appeared on Sesame Street in 1971.
He is famous for his adorable laugh and, also, his happy dance moves. Both are infectious in a good way.
Kids of all ages can learn how to do the happy dance, when they follow this step by step tutorial.
Print it out or just save it to your computer.
The dance is fun, of course, but it is also educational for kids to follow the numbered instructions. They'll move their left foot, their right foot, and the rest of their body.
Have fun!
Not Rated
Release date 8/6/19
Synopsis
D is for dance – and this Dance Party is just getting started!
On "Dance Your Favorite Dance Day," Nina teaches her friends on Sesame Street the moves to dances from all around the world.
Next, kids will get their groove on with all their favorite characters, learning the "Do the Dinosaur Dance," the "Elmo Slide," the "Robot Dance," and "Head Shoulders Knees and Toes"!
The Feelingwells throw a family dance party, and when Zoe choreographs a ballet in "Snuffy's Dance," the dancers have to work together to figure out how to make Snuffy fly through the air.
Check out my free Sesame Street printables, so you can have more family fun!
Dance Printables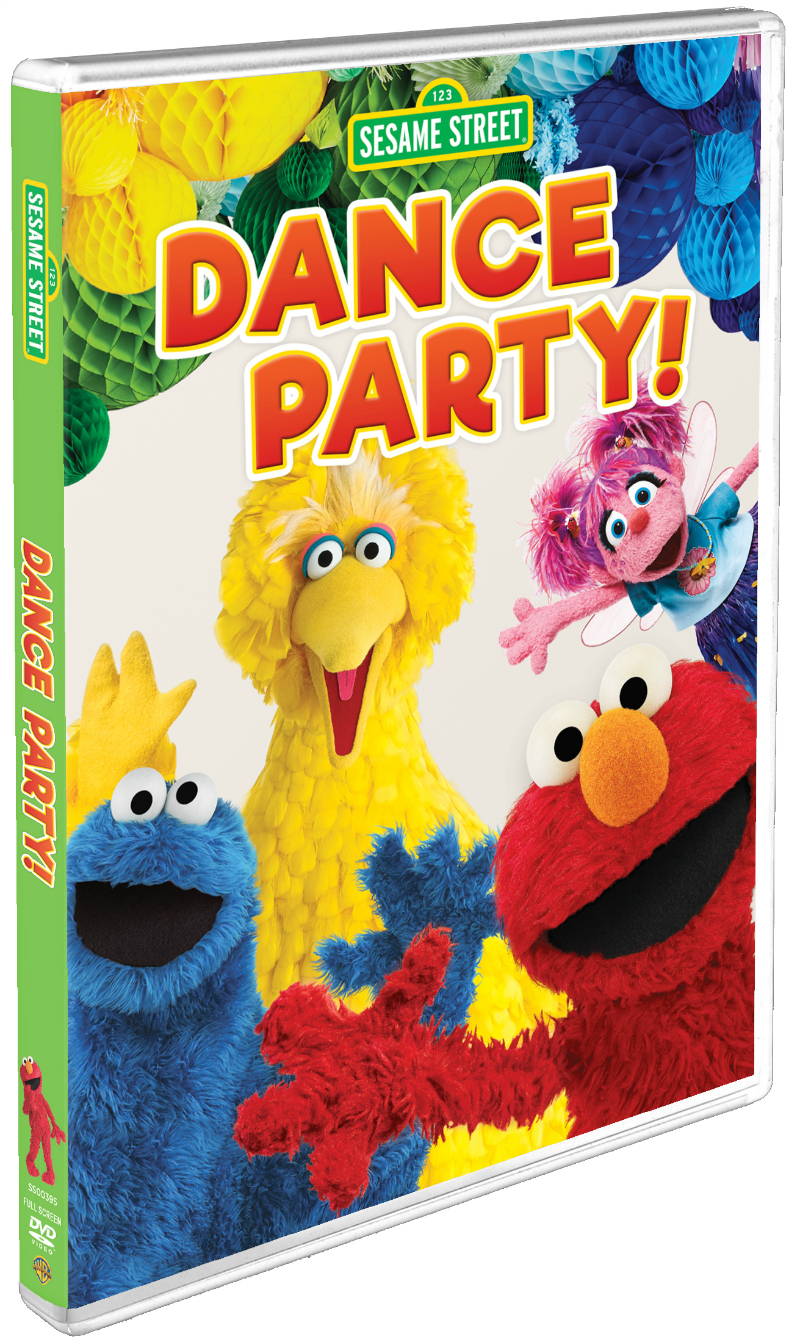 pic