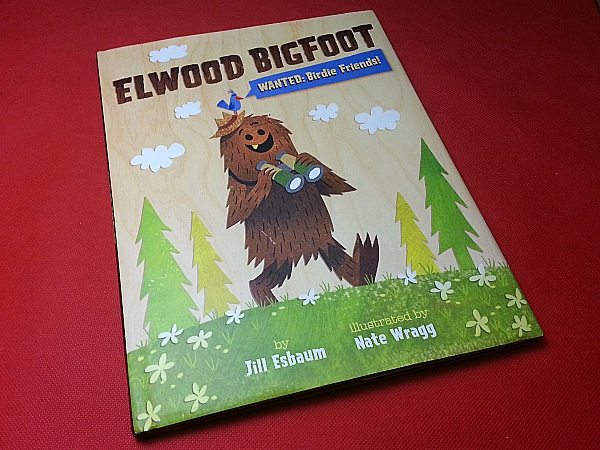 Do you have kids who like books?
Elwood Bigfoot is a wonderful storybook that is great for kids ranging from preschool to 2nd grade. The story and it's cartoon illustrations are fun, but along the way kids will learn about friendship and being true to themselves. It is especially timely this Fall as children are starting school and beginning new after school activities.
Bigger kids can read it themselves. Younger ones will enjoy it with an adult or older sibling reading the words while they look at the pictures. The book will surely spark some good conversations that will help your child adjust to new settings and new people.
Elwood Bigfoot is a book kids will want to read again and again!

Elwood Bigfoot

Wanted: Birdie Friends!
Authored by Jill Esbaum
Illustrated by Nate Wragg
isbn 978-1454908791
Pub. date 9/1/15
Description: "Elwood Bigfoot is big, clumsy, LOUD . . . and lonely. It's hard for him to make friends—especially with the tiny, delicate birdies he loves so much. Each flash of their feathers, each chirp and cheerful song, helps him feel less alone. But whenever a birdie swoops by, and Elwood hollers at it to STAY, the scared creature flies away. He tries everything: sitting on a branch, having a housewarming party, even building an amusement park with snacks and pools. But nothing helps—until Elwood finally learns how to make his bird dreams come true."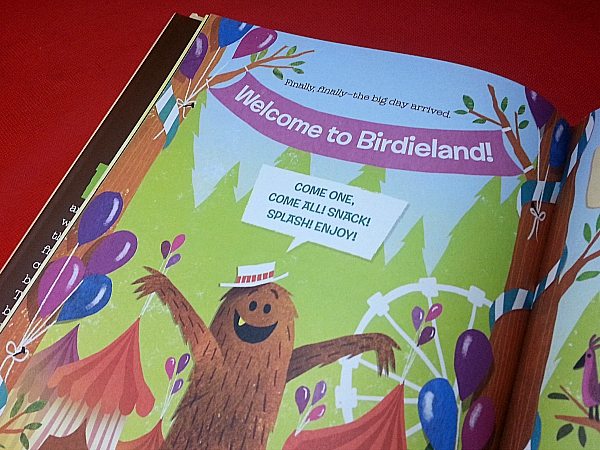 Enter daily through the Rafflecopter giveaway form below: