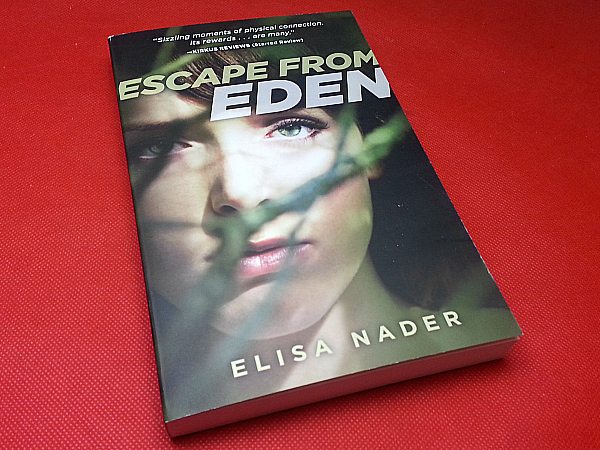 Dystopian fiction has always had a special appeal for young adults who are figuring out the world around them, wondering how they fit in, questioning authority and imagining different scenarios for how the world could look or maybe does look in a controlled cult or society.
Escape from Eden is a YA thriller about a rebellious teen who questions her parents and the 'perfect' world in which she exists. Her escape from this life and her journey to learn the truth is treacherous and thrilling.
The themes are mature, but the book is written in the style of a young adult book so it isn't as graphic as you might expect from a regular, adult book. I wouldn't recommend it for small children, but should be great for teens who are ready to think about mature subjects. It's also great for older adults.
The book is fast paced and hard to put down.
Escape From Eden

by Elisa Nader
isbn 978-1440582844
Pub. date 12/5/14
Description: "Mia has spent half her life rebelling against the iron-fisted fundamentalist preacher who brainwashed her mom into joining a compound of fanatics deep in the South American jungle. When Gabriel, a new boy, turns up, Mia sees the chance to run. But then Mia and Gabriel discover how the paranoid reverend is using faithful church members for his own gain, and how he has big plans to free his whole flock from this evil world while keeping their money to fund his way to a new "paradise" for himself. Love must take a back seat as Mia and Gabriel fight back against a criminal mastermind, because if they can't get the truth in time and live to tell it, hundreds of innocent people, including their own families, face certain death."
Enter daily through the Rafflecopter giveaway form below: