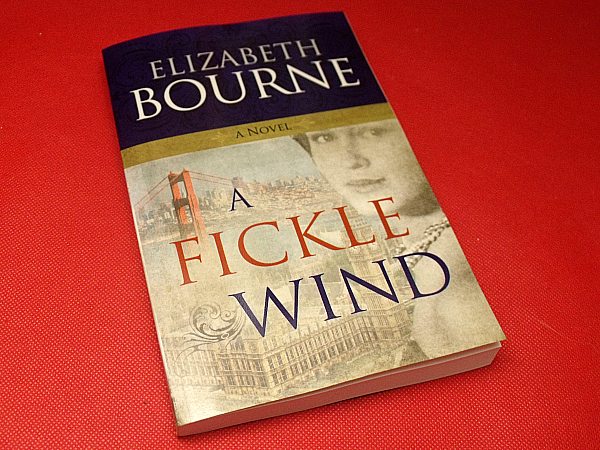 Are you ready for some inspiration? Do you believe that time and perseverance can make dreams come true?
A Fickle Wind will draw you right into the story of a British girl who knows that life can be full of difficult challenges "blown in by a fickle wind." She accepts the challenges, but knows that life also has wonderful things to offer. Giving up is not an option and her hope remains strong.
This is the debut novel for Elizabeth Bourne. She is a gifted storyteller who gives her characters depth and brings them to life. She, herself, lived in England as a child and now lives in North America. I would imagine that there is fact woven into this fictional tale.
A Fickle Wind is a quick read that will fill you up with hope and courage.

A Fickle Wind

by Elizabeth Bourne
isbn 978-0991241705
Pub. date 6/25/14
Description: "A rags to riches story, chronicled initially through the eyes of a child born into war-torn Britain who refused to accept that the lackluster life she knew would be all she could possibly expect. The escape route was via Canada, where the impossible seemed possible and her hopes were nourished and thrived. These were the transitional years, so different from the England into which she had been born, and preparing her for what was to come‹a life well lived, in the miracle called America. "
Enter daily through the Rafflecopter form below: