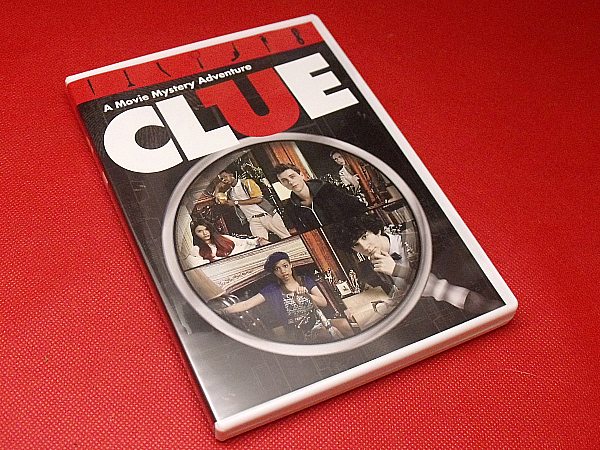 Do you like mystery movies and playing games?
Clue: A Movie Mystery Adventure brings the classic board game to life in this family friendly feature. The game itself is good for those of us with active imaginations, but this movie takes it another fun step further.
There are six teenage sleuths who were definitely inspired by the six characters in the game. Their personalities are quirky and unique. They work together to find clues figure out what they mean as they attempt to solve a mysterious crime.
The movie is not rated and is probably best for school age kids, tweens and teens. The plot is entertaining and will keep you guessing as you try to solve the mystery along with the teens. This would be an excellent choice for family movie night or for a group of kids to watch together at a slumber party.

Clue

A Movie Mystery Adventure
Shout! Factory
Release date 7/15/14
Synopsis: "Clue: A Movie Mystery Adventure features the beloved characters inspired by the world's most famous crime-solving board game, Clue. Follow six very different young sleuths as they embark on a mysterious adventure beyond their imaginations. As they work as a team to discover hidden treasures, decipher cryptic knowledge, and uncover a secret society, they learn they have more in common than they thought."
Enter daily through the Rafflecopter form below: