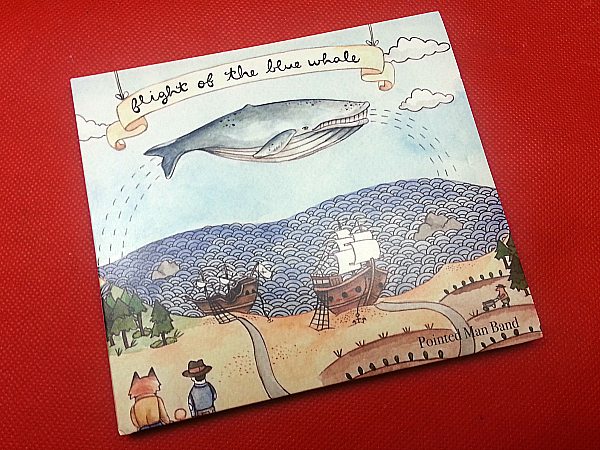 Have you and your kids heard the Pointed Man Band?
The music is fun with a unique sound and the songs tell stories. The style of the music is is both modern and eclectic. The album reminds me of the musical stories I used to listen to on my red plastic record player as a kid. It sounds different, but the feelings are the same in that I want to pay close attention to both the words and lyrics.
Some of the songs will make kids want to get up and dance. Others feel as if they could have been been played at an old time sideshow. It's creative and imaginative.
The Flight of The Blue Whale CD was produced as a result of a successful Kickstarter campaign. I can understand why the band already has a dedicated core of fans and wish them much success with the CD!
Flight of the Blue Whale
Pointed Man Band
Release date 4/24/15
There are fourteen tracks on the CD:
Red Fox
Moles on Parade
Valse de Taupier
The Plan
Swifts/Roll Call
Apodidae Reggae
Forget the Sea
Stewards of the Land
Tunneling to Paradise
Baleen Curse
Gypsy Whale Waltz
Flight of the Blue Whale
Drifting
Enter daily through the Rafflecopter giveaway form below: