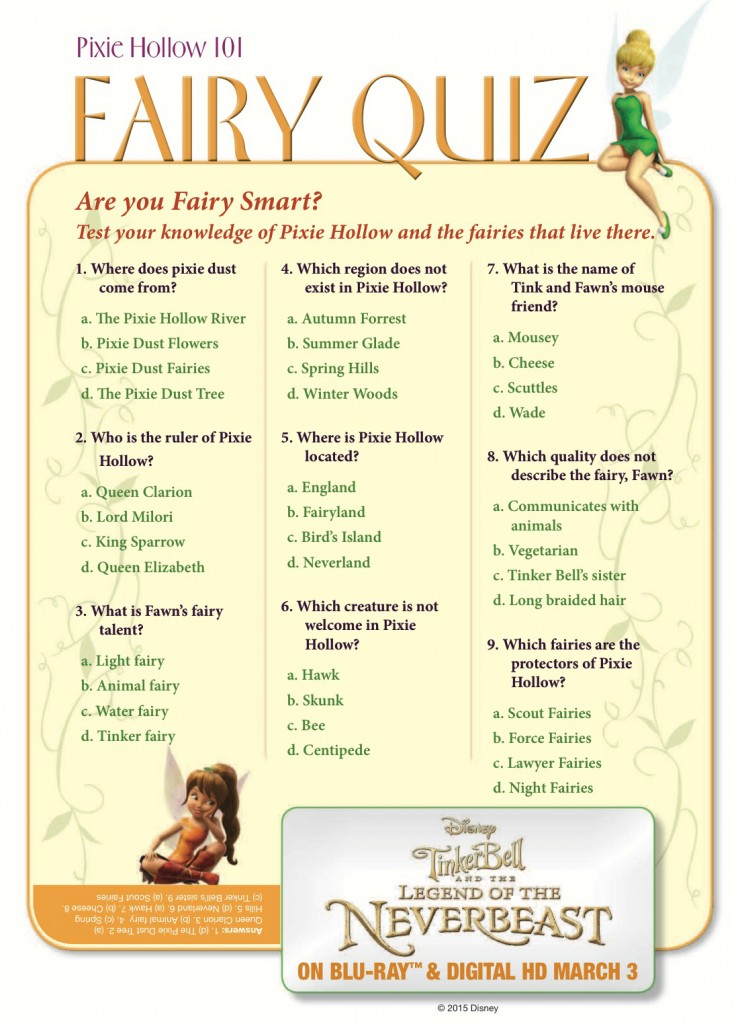 Click HERE to download the quiz. You can print it out now or just save it to your computer.
Is there a Tinker Bell fan in your household? Is it your child or you?
This Pixie 101 activity will help test your fairy knowledge about Pixie Hollow and the fairies who live there. The quiz would be a fun game for a Disney Tinker Bell and the Legend of the NeverBeast themed party or you can enjoy it anytime.