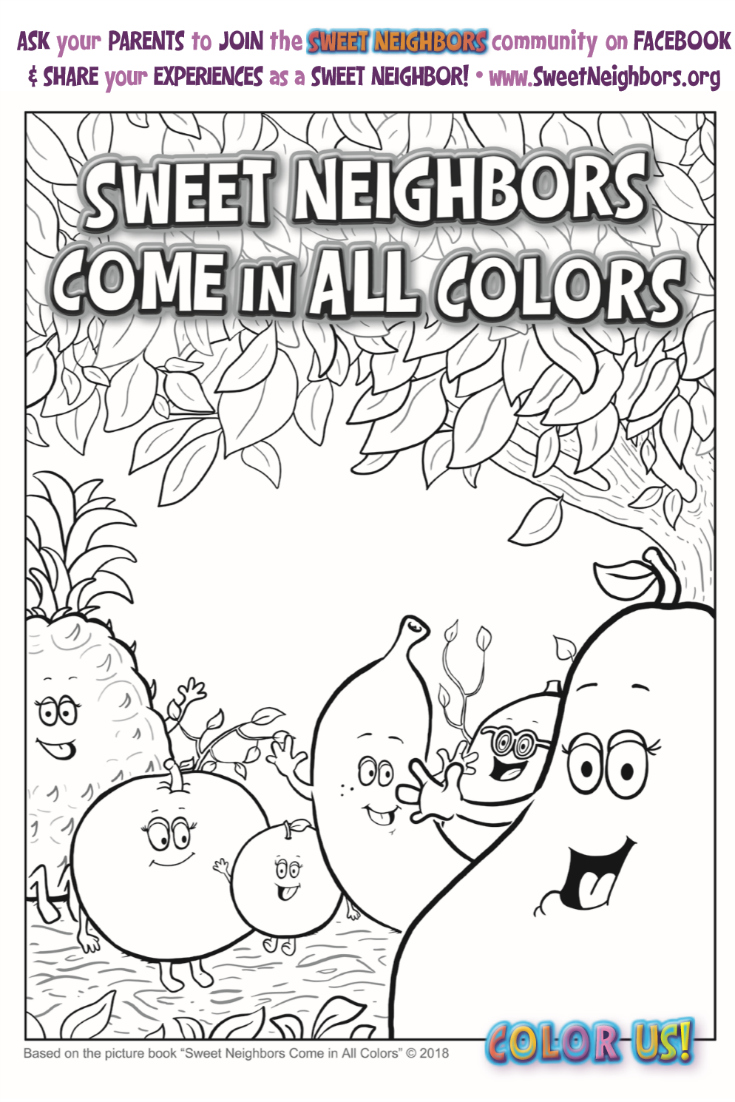 Free Printable Fruit Coloring Page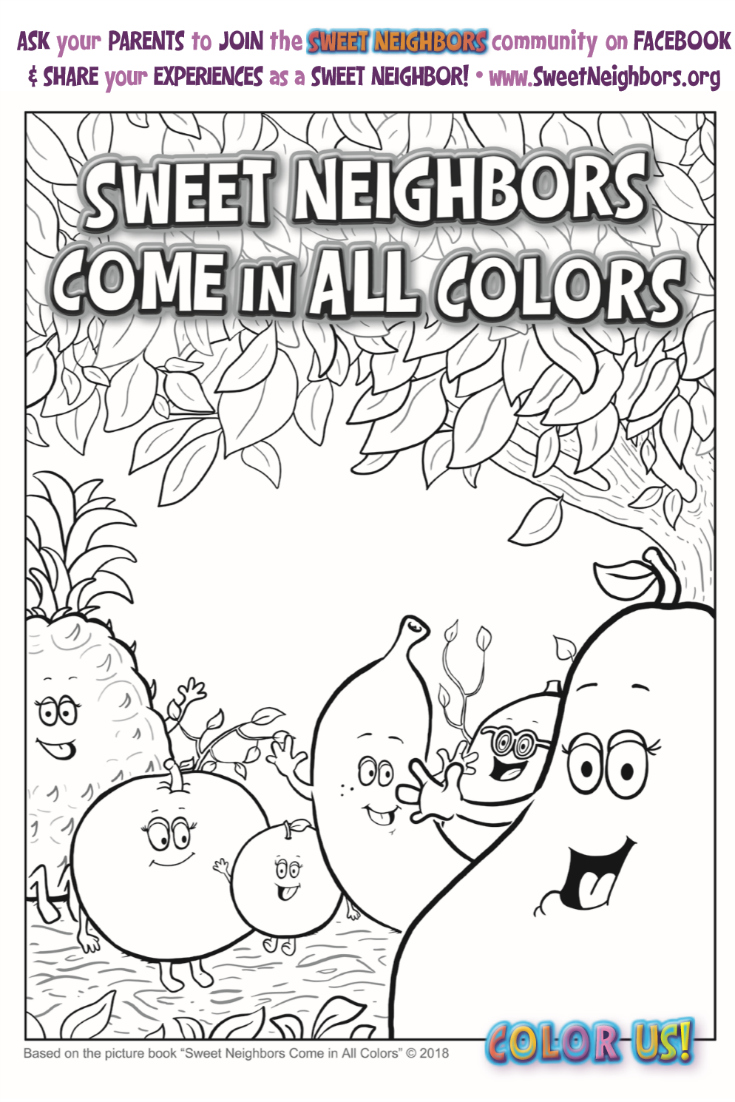 Click HERE to download the free fruit coloring page, so your kids can have rainbow colored fun.
The printable is courtesy of the Sweet Neighbors children's book, which has a beautiful message of diversity and inclusion. Kids will enjoy coloring it in, and they'll be reminded of the importance of love and acceptance of all.
Color it in, because it's fun and has a good message!
Sweet Neighbors Come in all Colors
by Lisa Blecker
isbn 9781618511287
Pub. date 10/5/18
Synopsis
Diversity and unity are hot topics, so the book is designed for parents to help their children ages 2-5 enjoy exploring what makes neighbors different, the same and lovable. The delightful colorful, medley of fantastic fruit seen in grocery stores all over the country and in the book is a great way to introduce early learners to colors of the rainbow!
Check out my other free printables, so you can have more family fun!