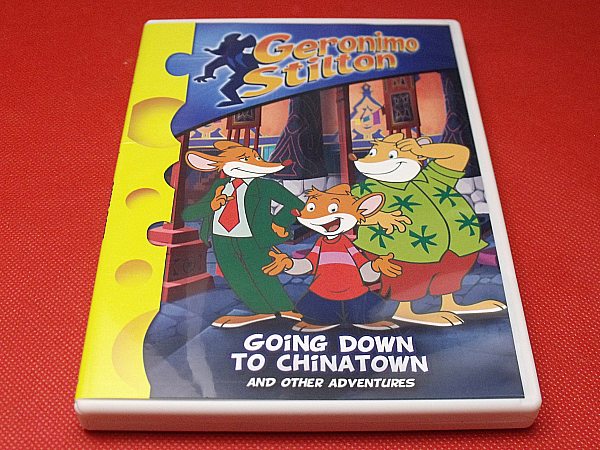 Do your kids enjoy reading Scholastic's Geronimo Stilton books?
This quirky, suave and hilarious mouse brings investigative journalism to a new and klutzy level. Geronimo is a journalist, but behaves more like a spy or detective as he follows clues and stirs up trouble in search of his stories.
The books were first published in Italy and have been translated into numerous languages. They have adapted for an American audience both in print and as an animated TV series that retains the charm of the Italian originals.
The hour and a half long DVD includes four episodes. The books are recommended for ages 6-12 and the DVD is great for those ages and younger kids. The stories have plots and humor that will keep older kids entertained in a family-friendly way.

Geronimo Stilton
Going Down to Chinatown and Other Adventures

Not Rated
Release date 7/22/14
Synopsis: "When Geronimo Stilton, the most famous New Mouse City journalist, receives a 40-year-old letter that contains part of a map and a puzzling set of clues, he can't help but investigate. Such is the adventurous life of everyone's favorite mouse hero, who also happens to be celebrating 10 years in print as part of Scholastic's smash book series!"
There are four full episodes in this DVD collection:
Going Down to Chinatown

Tea Story
Hypno Tick Tock
Clean Sweep
Enter daily through the Rafflecopter form below: