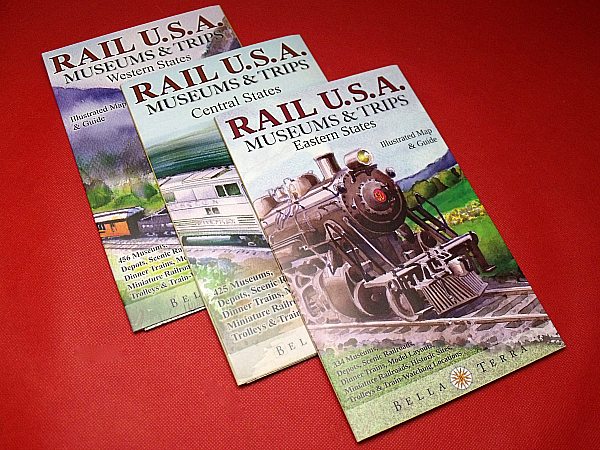 Every January when I was growing up, my grandparents came to visit us and enjoy the California sunshine. My grandma refused to fly in an airplane, so they took the 3 day train trip from Illinois to Los Angeles. I loved going to Union Station to greet them when their train came in.
I haven't ever been on a train trip, but it's on my bucket list. Some day ….
Bella Terra Rail USA maps and guides are a wonderful resource for anyone interested in railroads, history and travel. They would be invaluable for planning a trip and are fascinating for those of us dreaming of travel.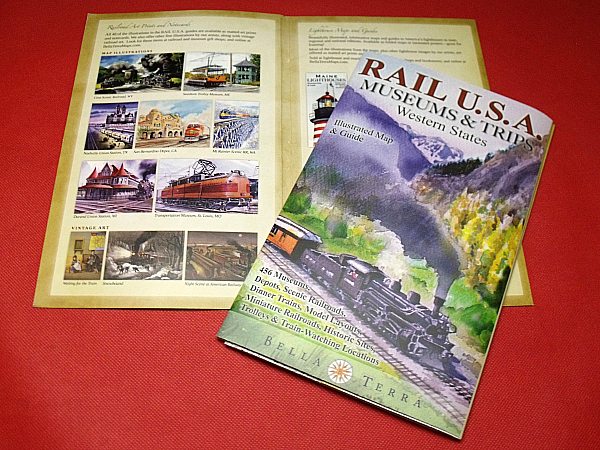 There are three different maps, each covering a different section of the Continental United States.
They can be purchased individually or as a complete set. On one side is a large map and on the other is a detailed list of attractions and points of interest along with coordinates, so you can locate them on the map. There are beautiful watercolor illustrations on both sides.
You can display the map on a wall when you are planning your trip and then fold it up to take it along on your journey.
Rail USA maps and guides are great for railway enthusiasts of all ages.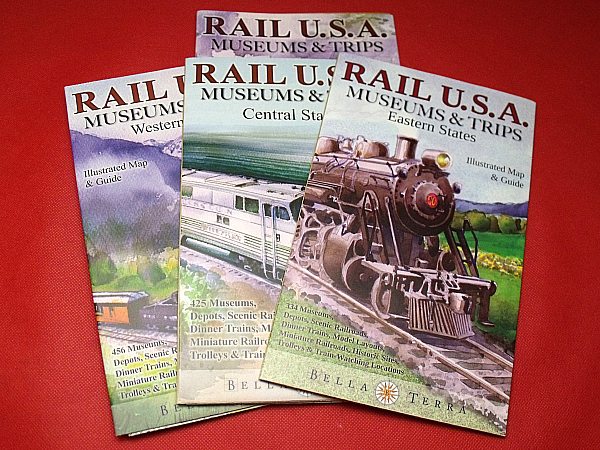 SOCIAL MEDIA – You can connect with Bella Terra Maps on Facebook and Twitter.
Enter daily through the Rafflecopter form below: