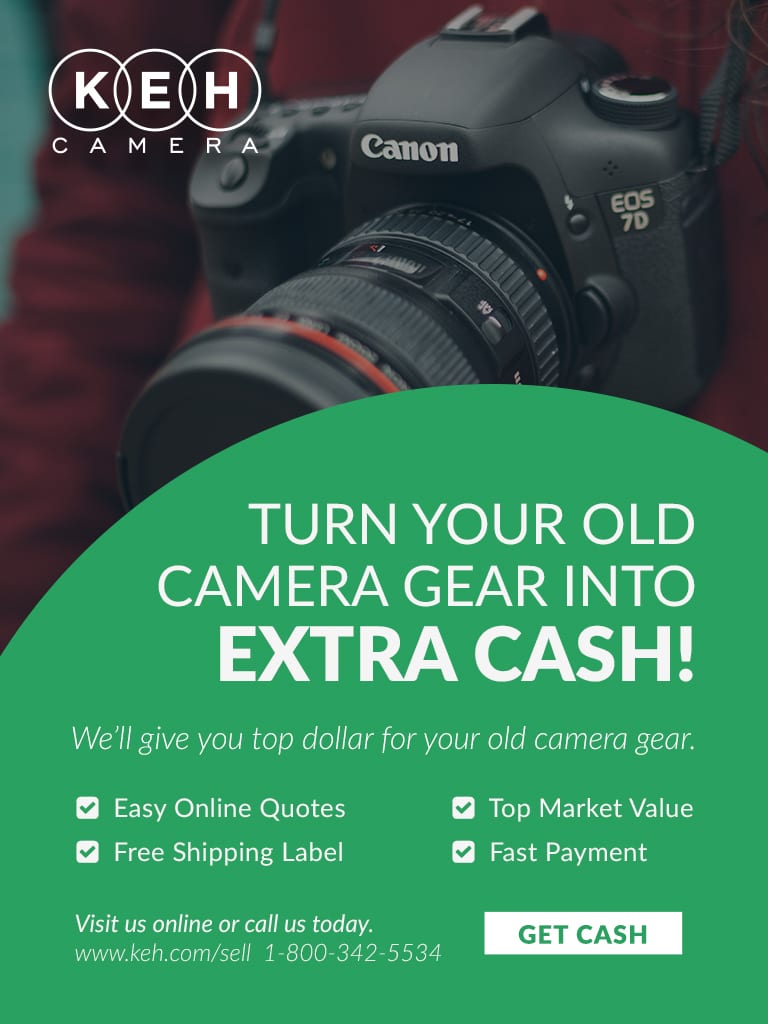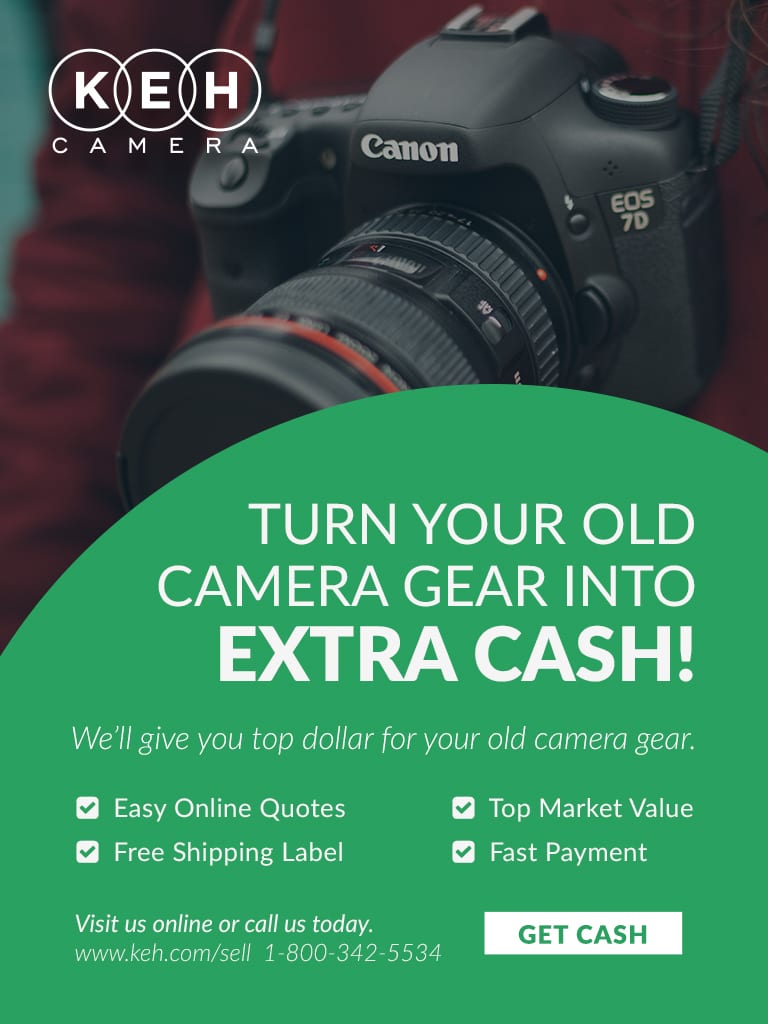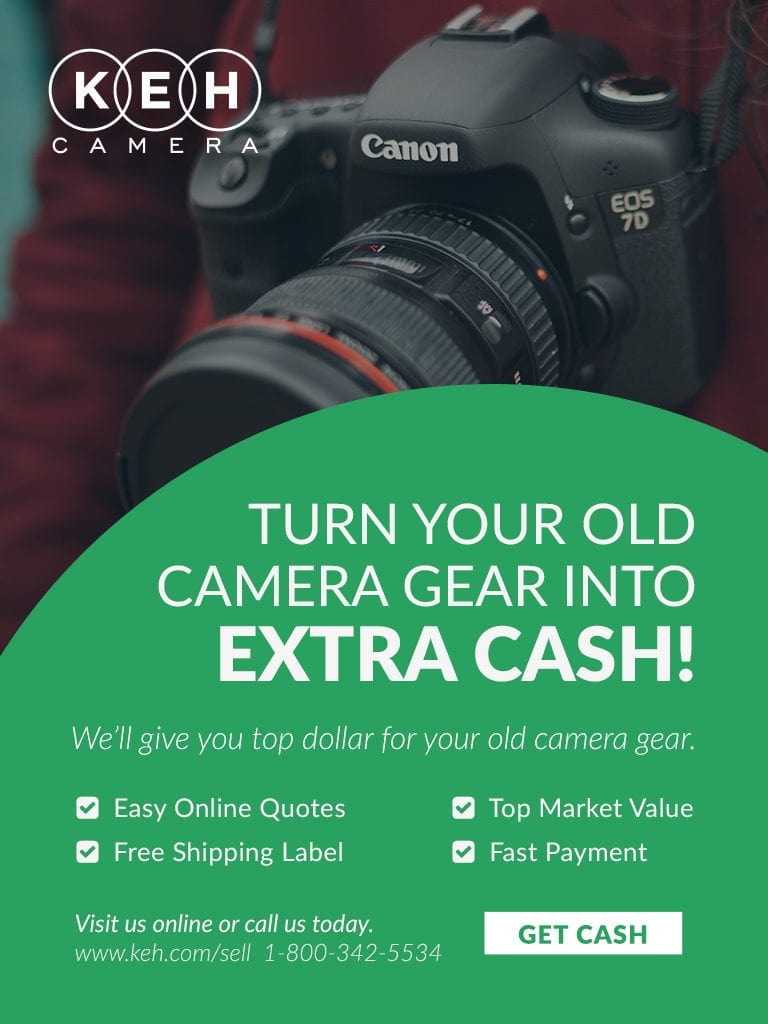 Do you have old camera gear that you no longer use? Well, now is the time to get cash for camera gear, and it's easy to do.
KEH wants your used equipment and they'll pay you for it. This is a fantastic way to clear out the clutter, and we can all use some extra cash this time of year.
Check out how easy it is to get cash for your used gear!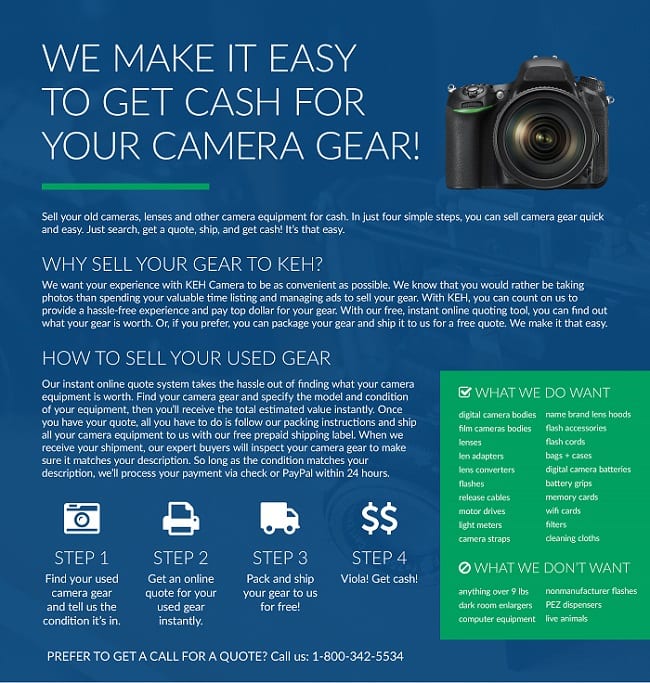 Also, check out these other shopping articles for great ideas and savings on products you want and need.