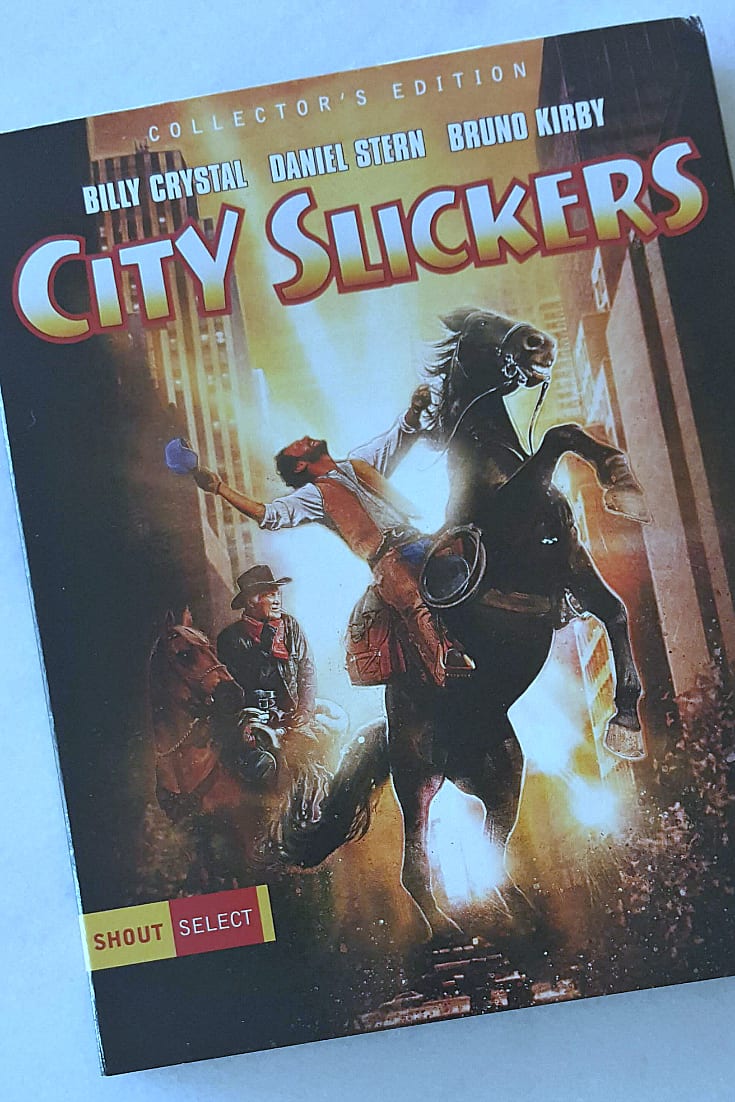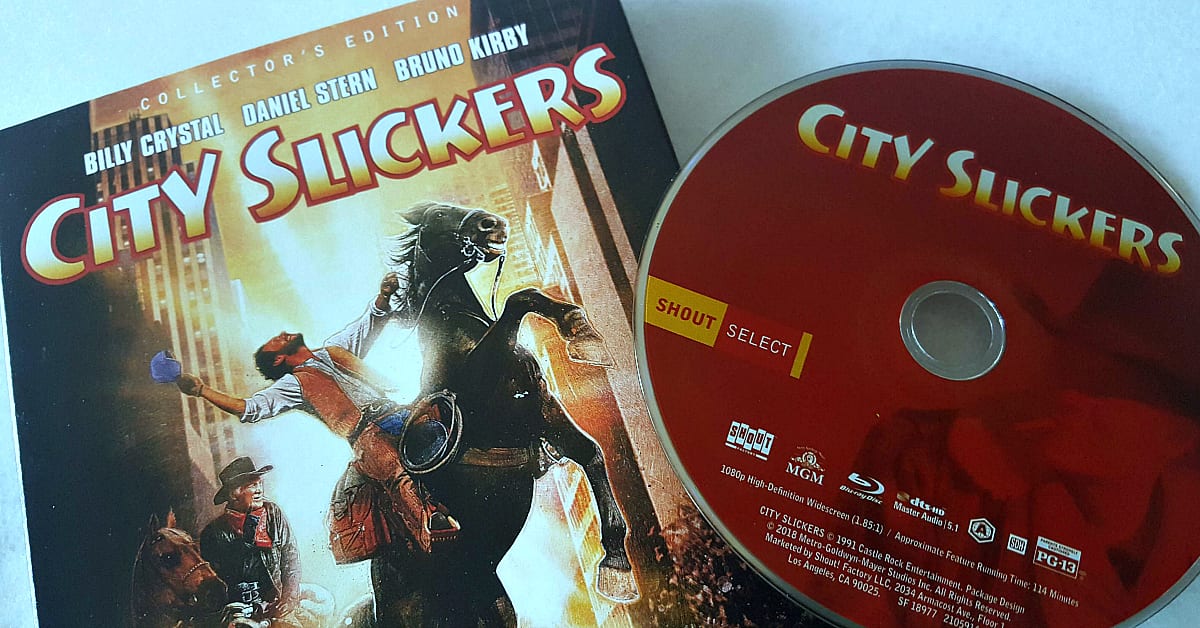 I remember seeing City Slickers, when it first came out in 1991. I laughed then, and I laughed again watching the new Collectors's Edition Blu-ray from Shout Factory.
This is the kind of ridiculous humor that is a great escape from the stresses of reality.
The movie is a signature role for Billy Crystal, and makes good use of his personal style and comedic skills. Jack Palance is his polar opposite, which leads to memorable hilarious scenes. Add in his quirky friends, and this is a recipe for the perfect buddy movie.
You can watch this funny clip now. Then, enjoy the whole movie and the bonus features when you get the new collectible blu-ray.
City Slickers
Collector's Edition
Shout! Factory
Rated PG-13
Release date 10/16/18
Movie Synopsis
It's the insightful, delightful film about cowboys, careers and midlife crises starring comic genius Billy Crystal and Oscar winner Jack Palance.
Thirty-nine-year-old New Yorker Mitch Robbins (Crystal) is tired of his job and bored with his life.
So he and his two best friends (Bruno Kirby and Daniel Stern) trade their briefcases for saddlebags and set out to find freedom and adventure herding cattle under the wide New Mexico sky.
But what they discover instead is scorching sun, sore backsides … and more about themselves and each other than they ever thought possible.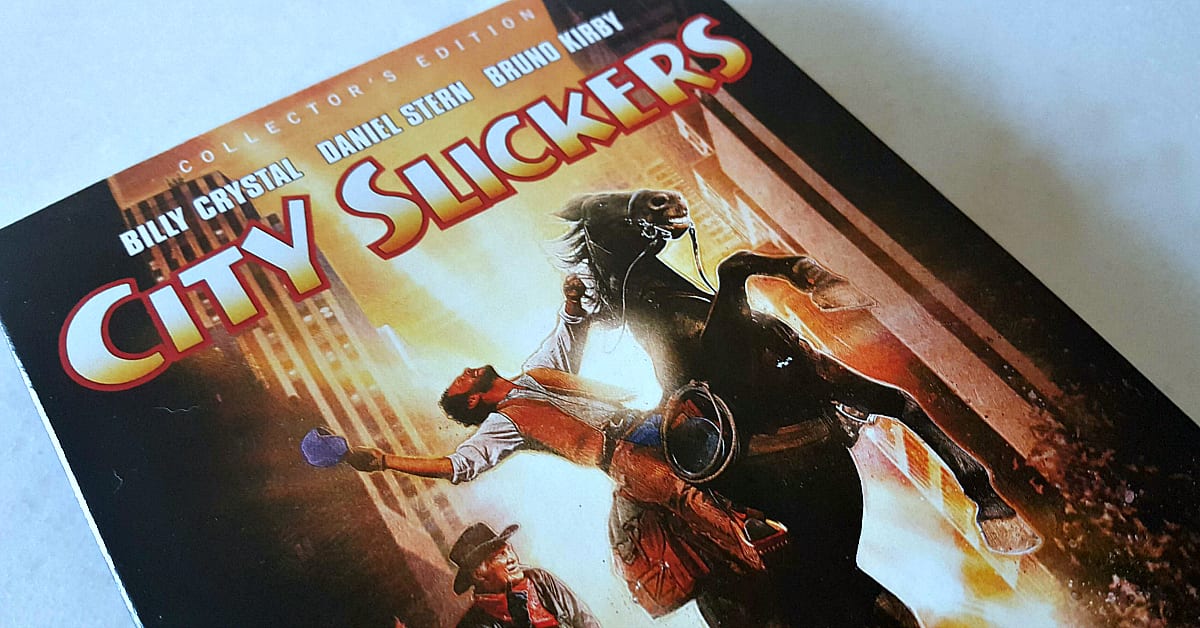 Classic Comedy
Want a chance to win more prizes? Then, check out my other giveaways!