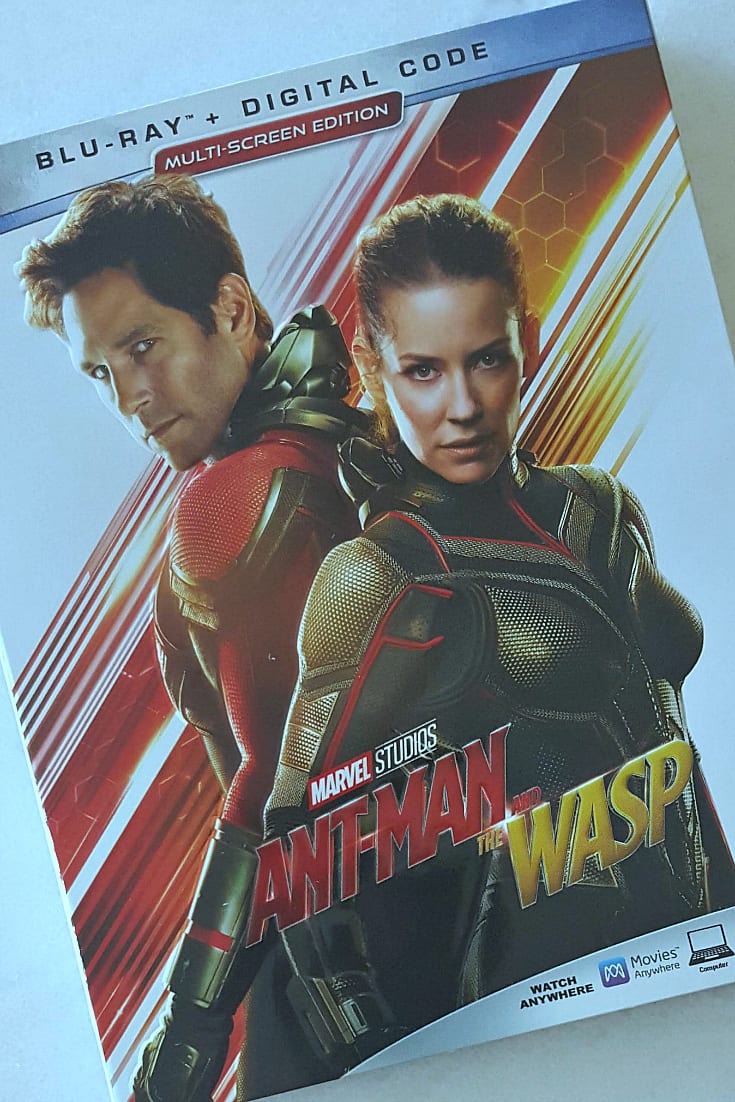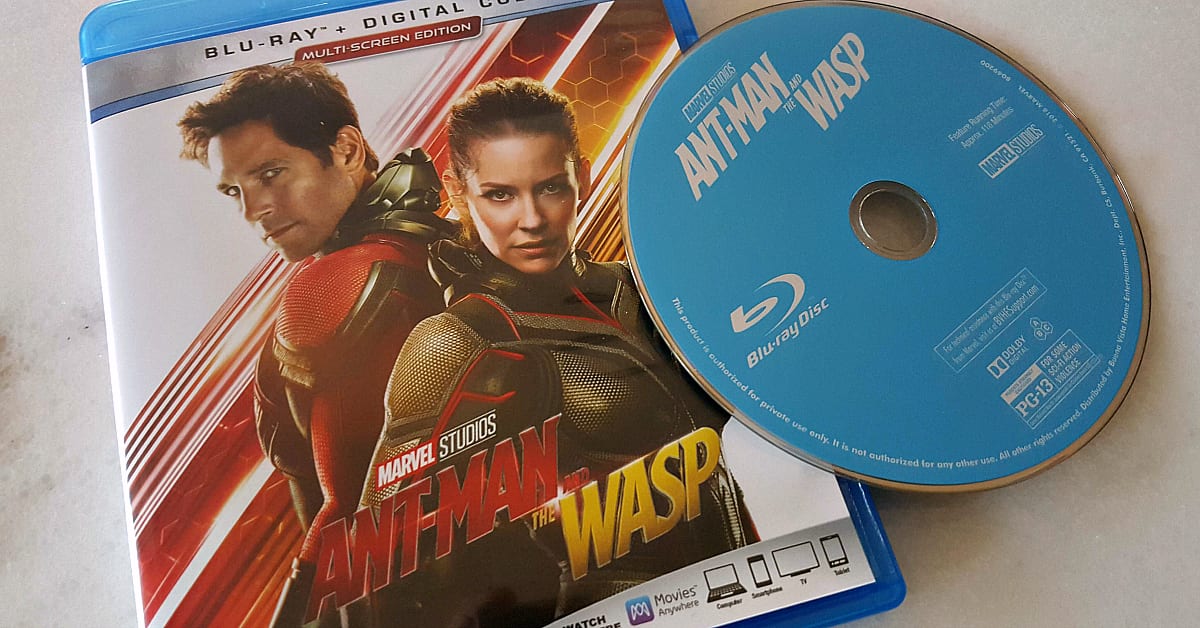 How many times did your family see Marvel Studios Ant Man and The Wasp in theaters this Summer? This is one of those movies that is fun to see again and again.
Somehow, I didn't make it to a theater to see it, so I'm excited that I was finally able to see it at home. The action, story and the relationships between the characters are fantastic. I liked it so much, that I've already seen it twice.
This is a movie with heart … and action.
Official Trailer
Marvel Studios
Ant-Man And The Wasp
Rated PG-13
Release date 10/16/18
Movie Synopsis
In the aftermath of Captain America: Civil War, Scott Lang grapples with the consequences of his choices as both a Super Hero and a father.
As he struggles to rebalance his home life with his responsibilities as Ant-Man, he's confronted by Hope van Dyne and Dr. Hank Pym with an urgent new mission. Scott must once again put on the suit and learn to fight alongside The Wasp as the team works together to uncover secrets from their past."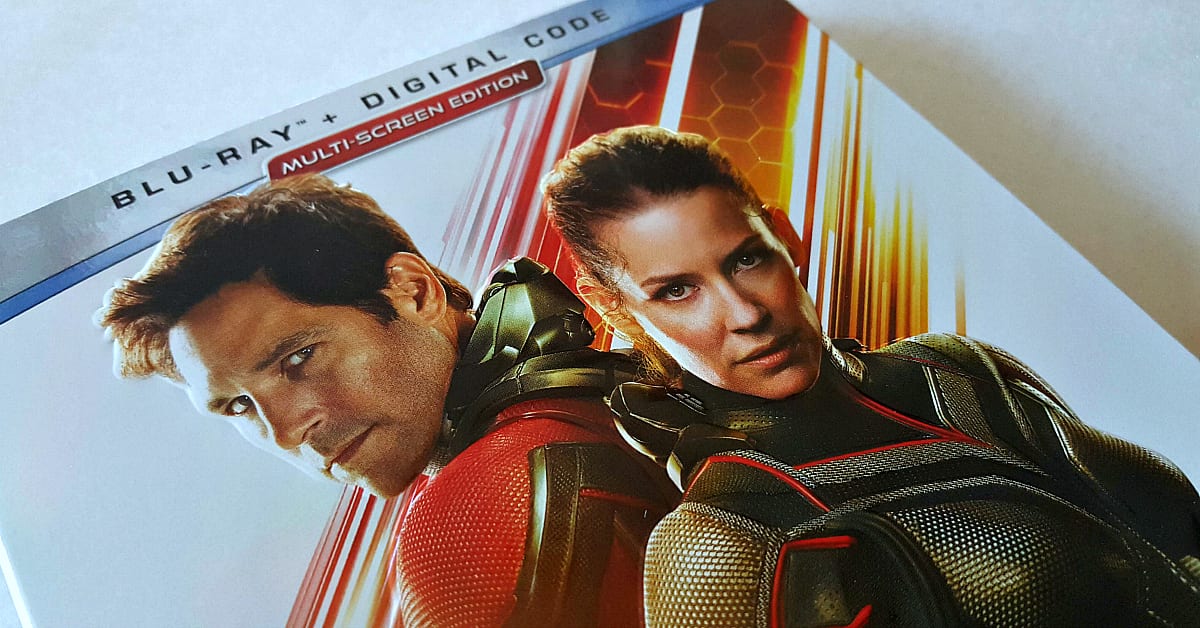 Want a chance to win more prizes? Then, check out my other giveaways!