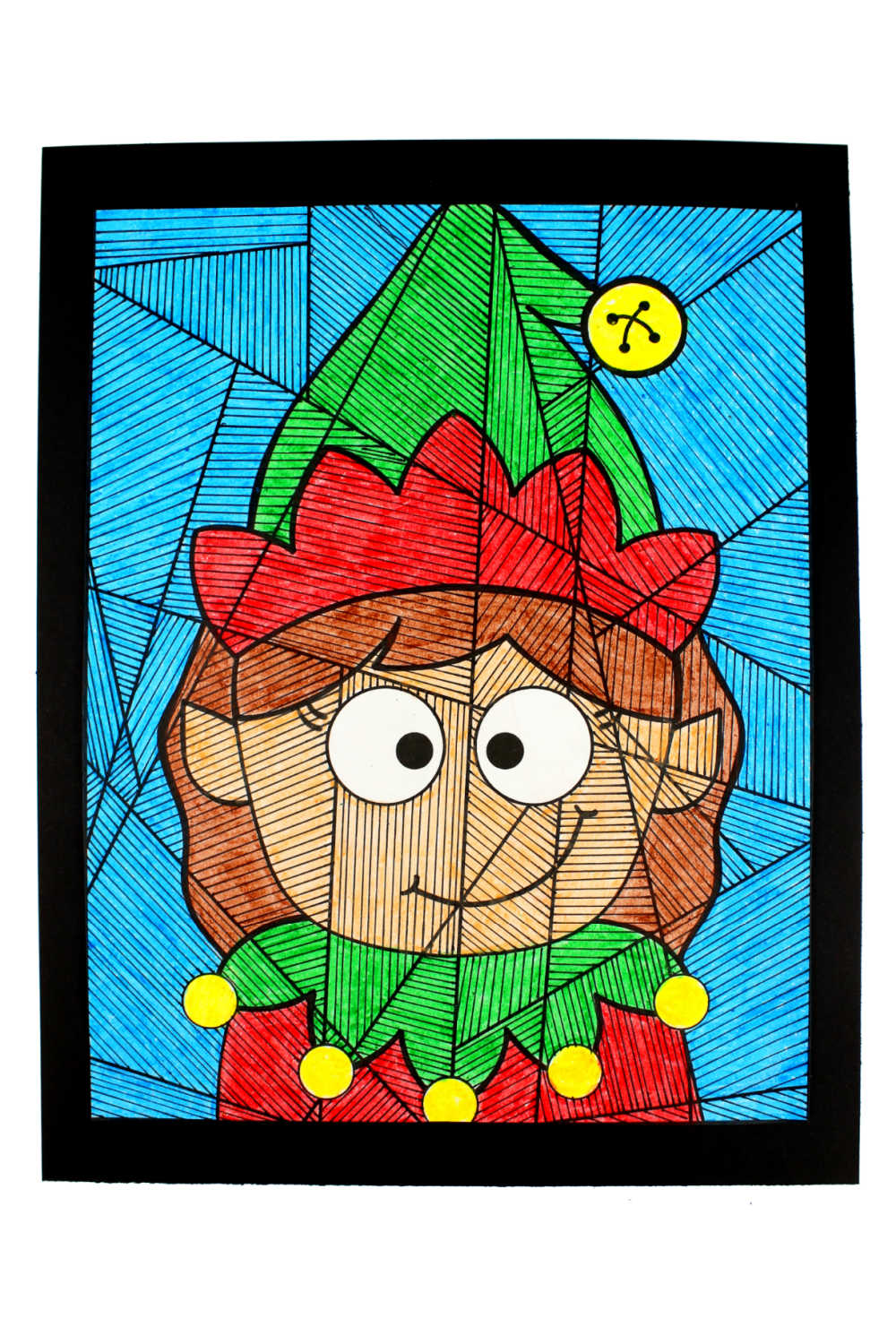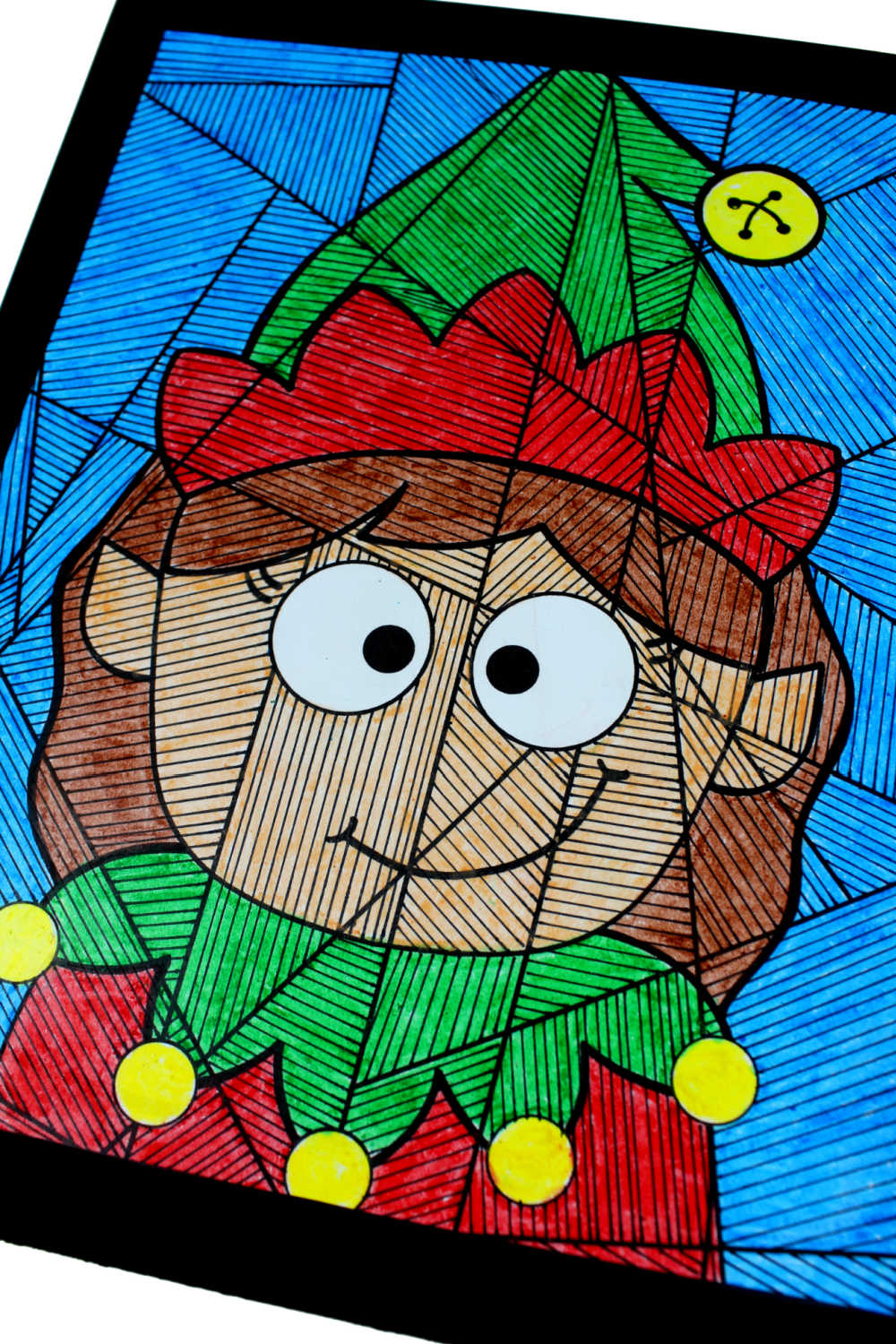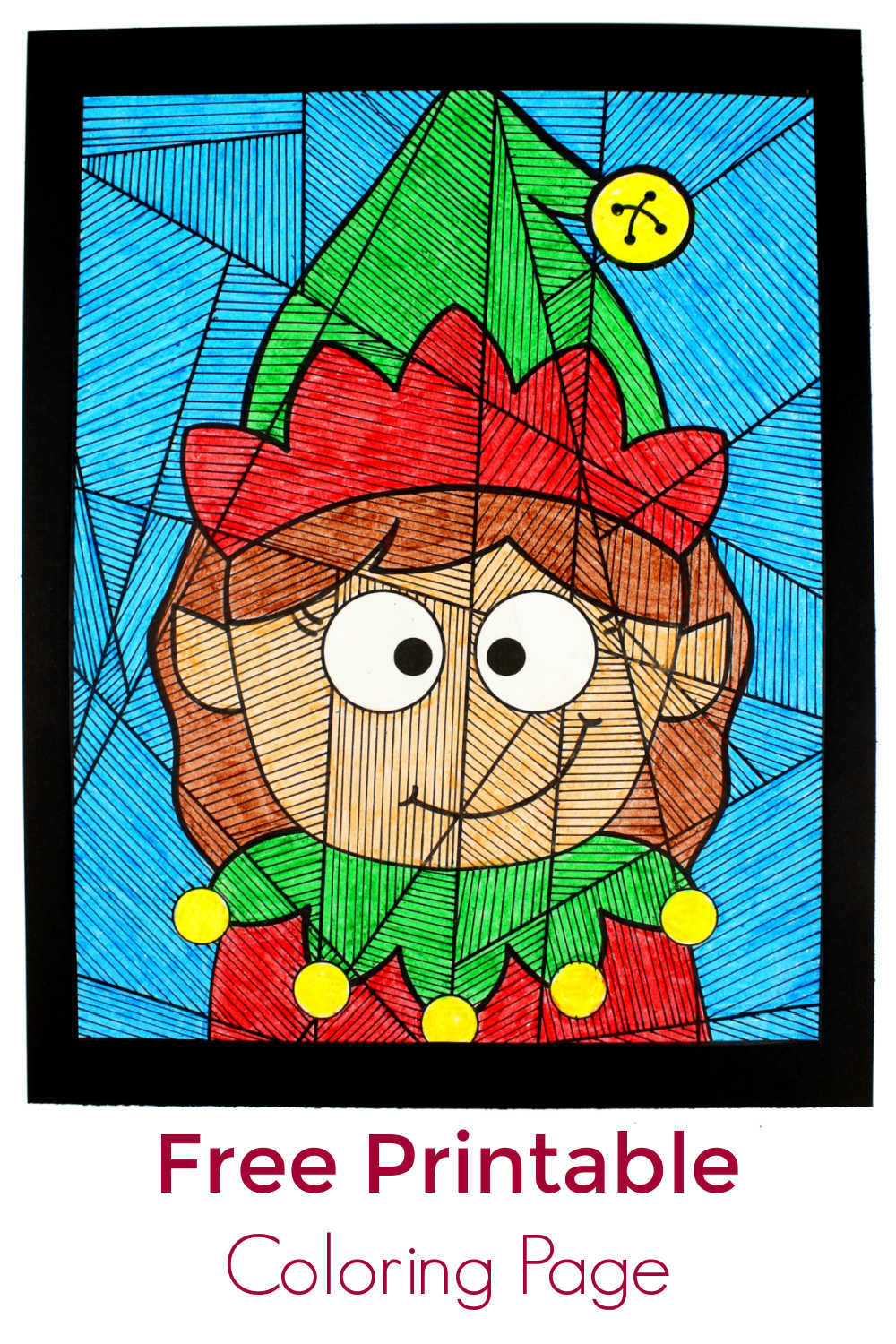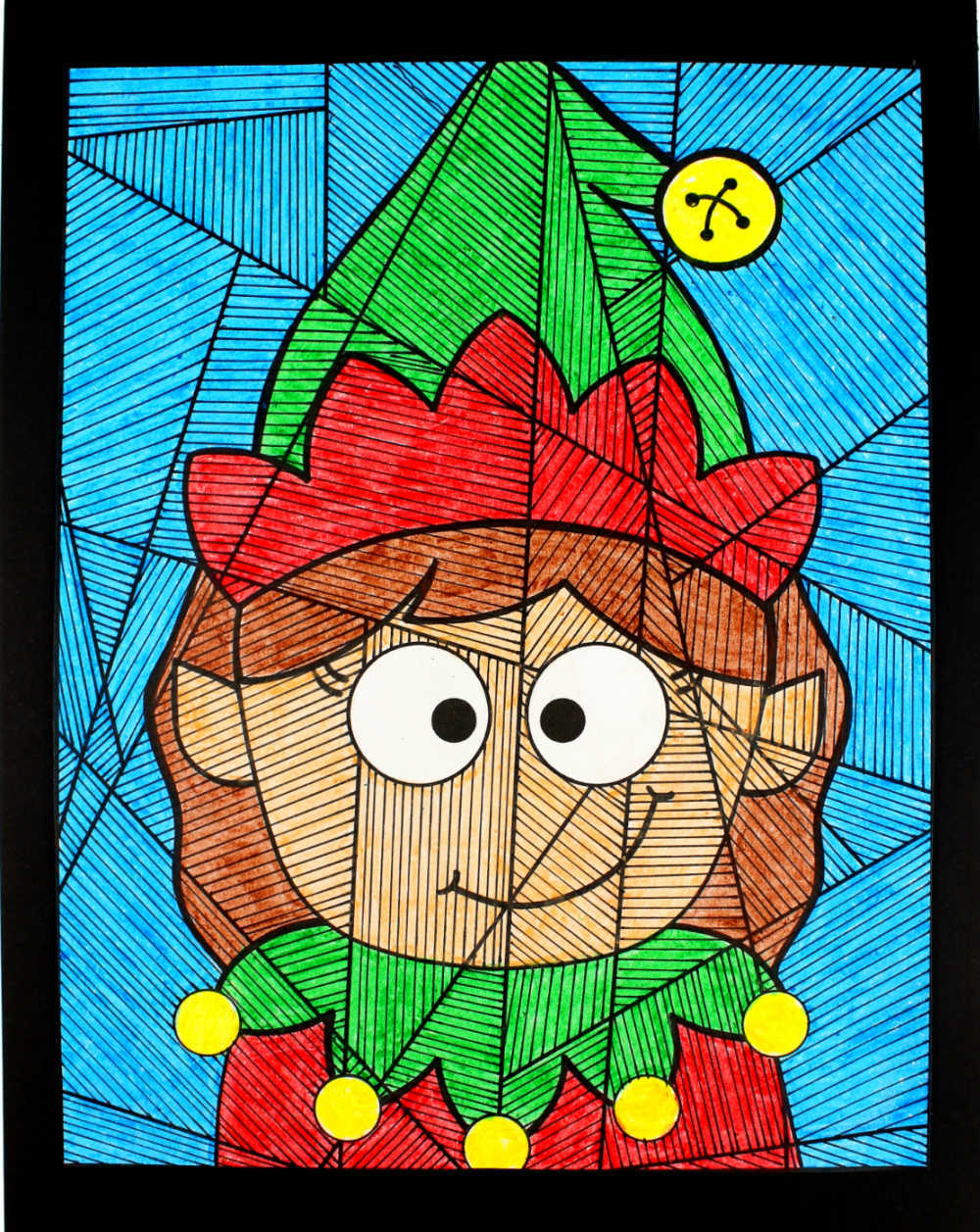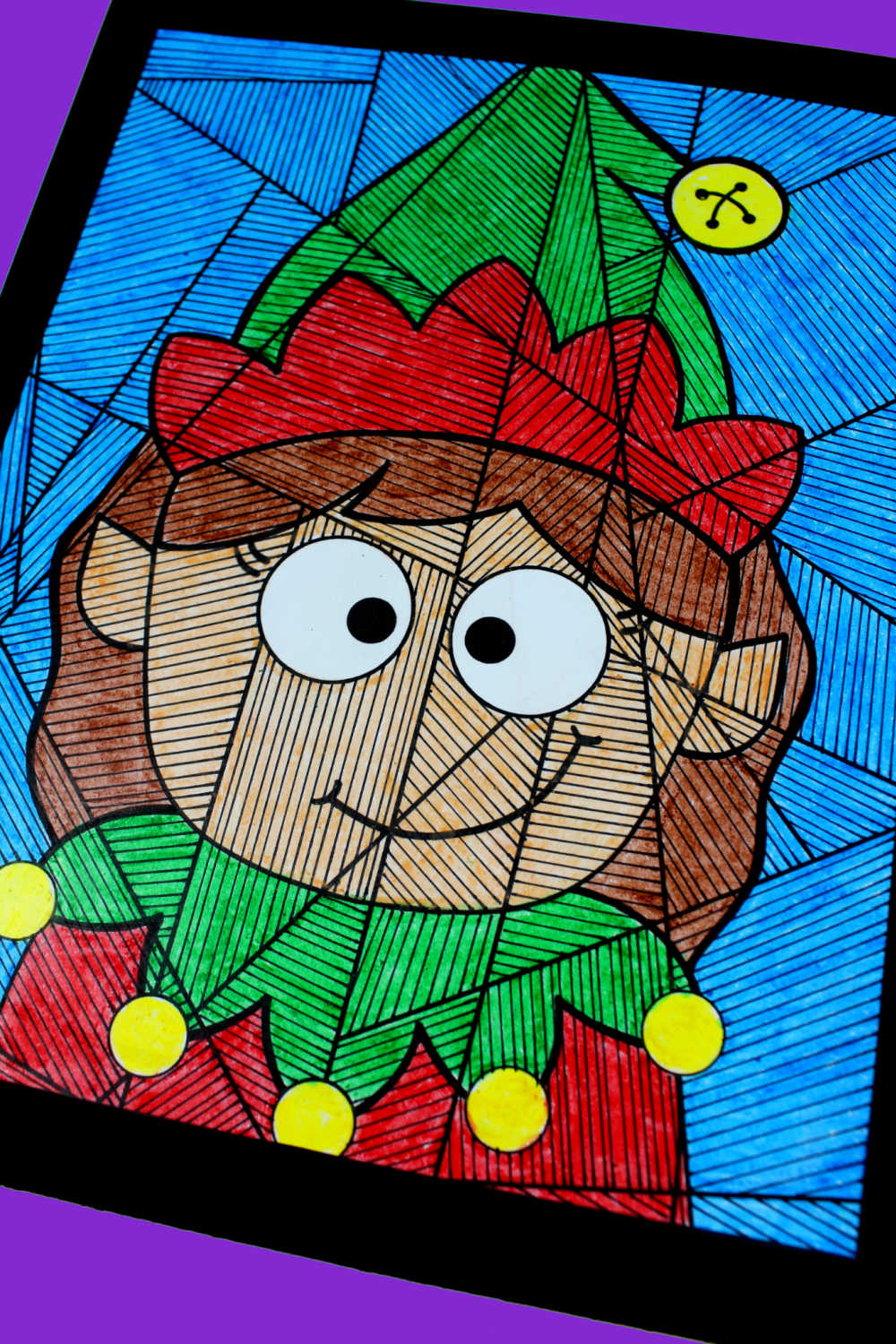 Elf Girl
Free Printable Line Study Art Activity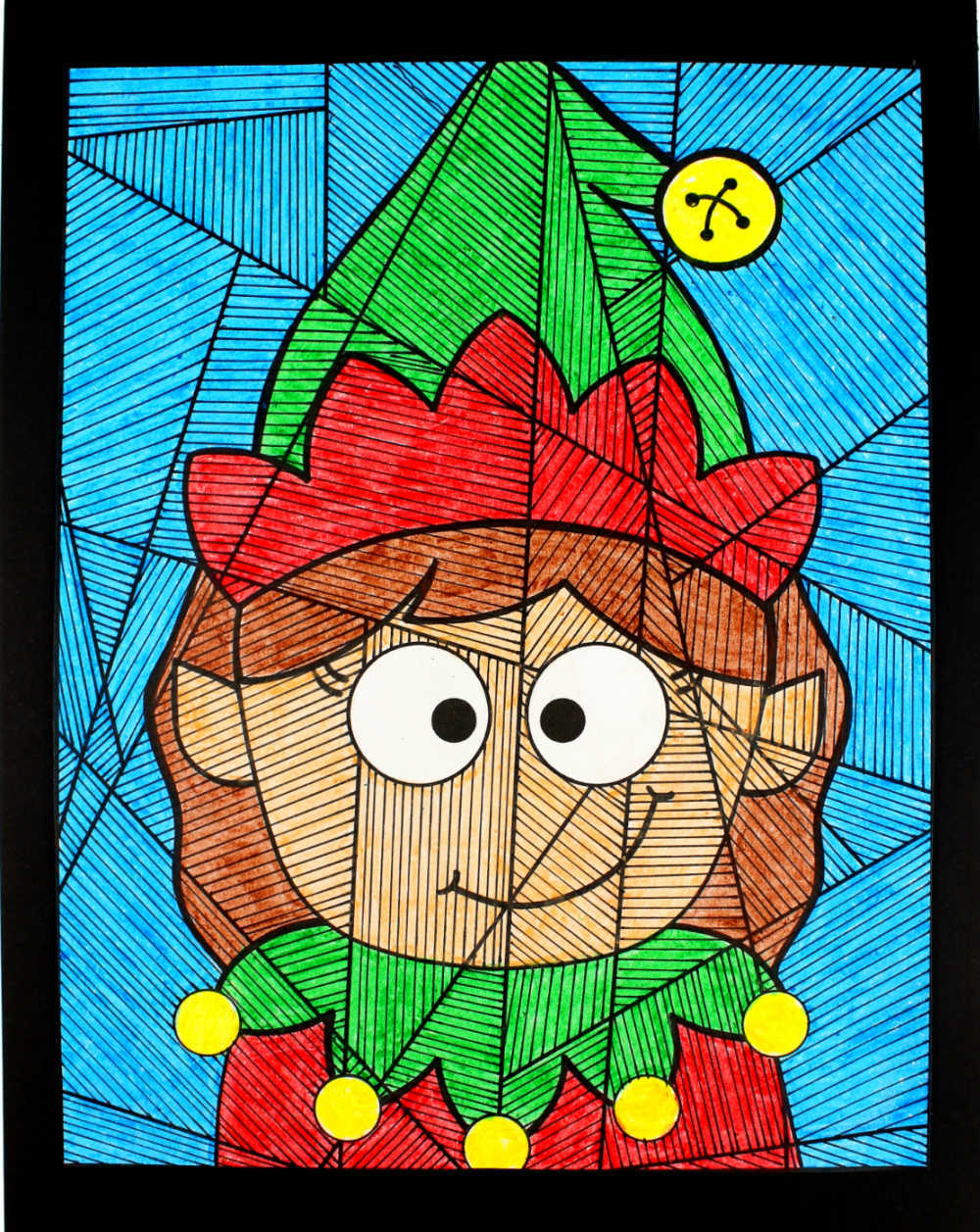 Download this free printable girl elf coloring page, so that you or your child can create a unique piece of Christmas art to display in your home.
It's a coloring page, but it is much more than that.
There are lines added, which look great and add to the whole relaxing coloring experience.
Also, the completed picture is mounted on black cardstock, so it is a piece of art, instead of "just a coloring page."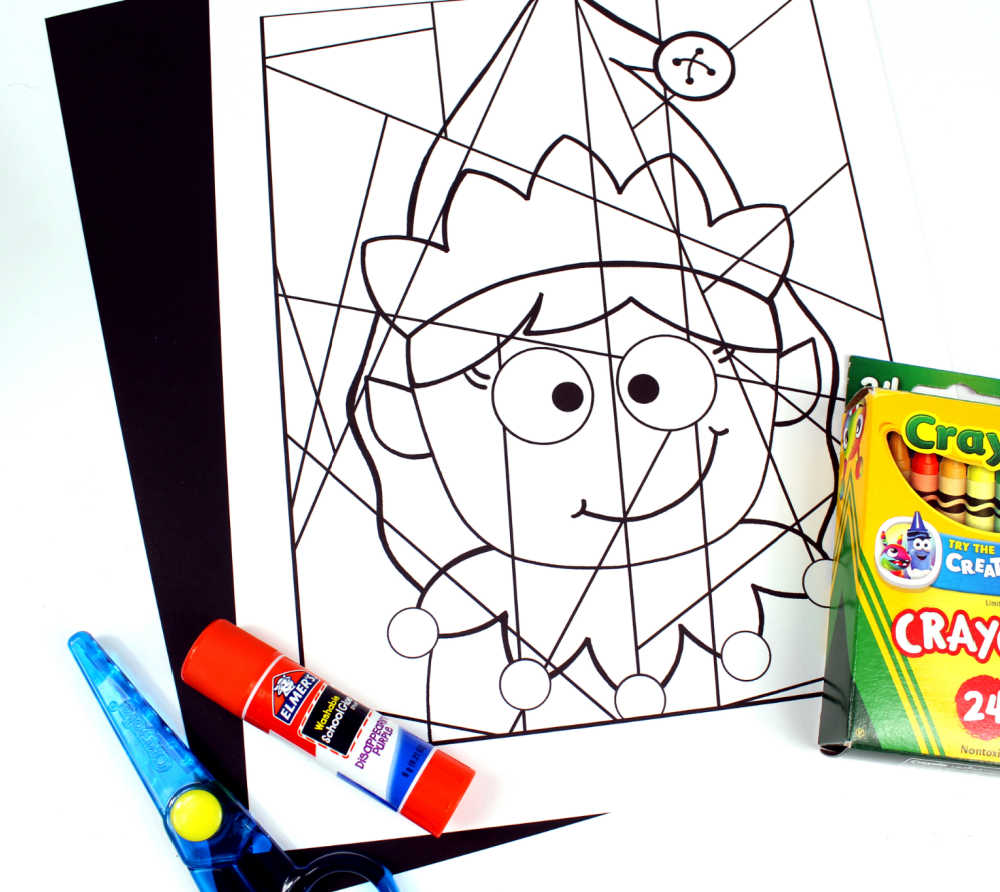 This cute Christmas elf picture is ready for you to add your own artistic touches.
I used crayons, but colored pencils or markers would work fine, too.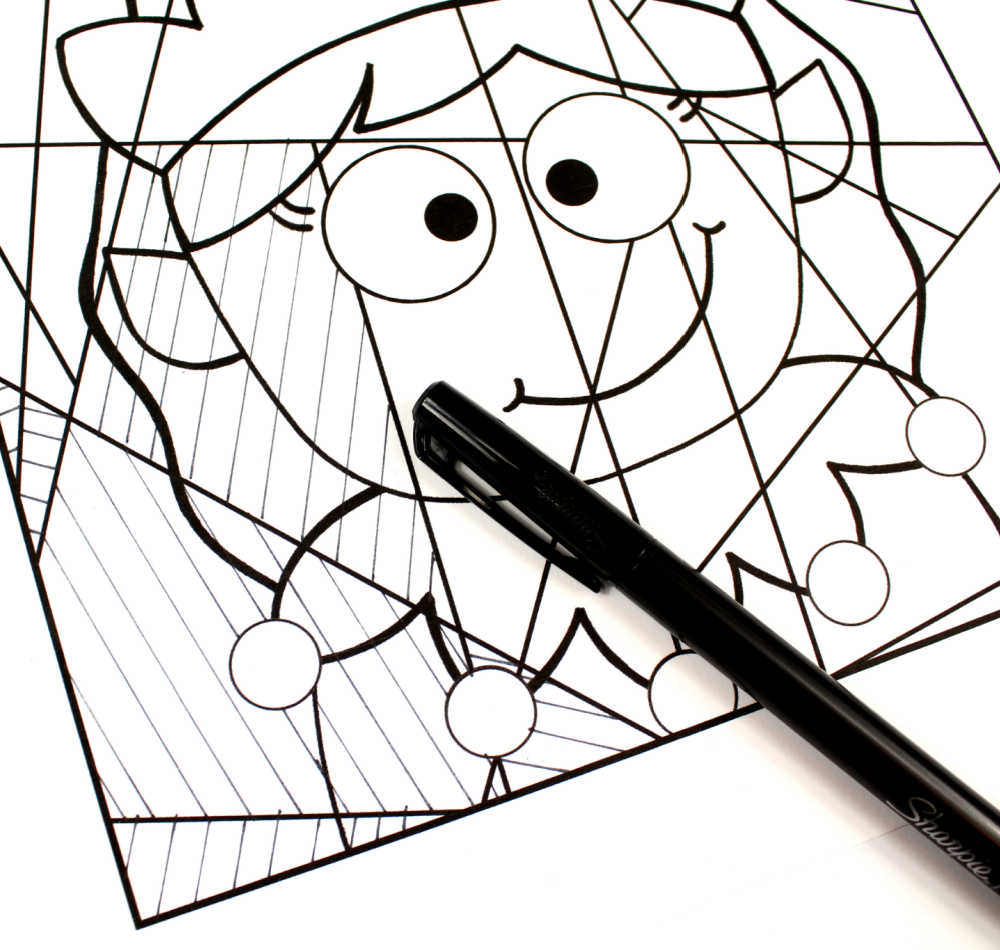 Start by adding angled lines to each of the sections with a fine tip black pen.
Mix up the angles and don't worry about making them "perfect."
When they are unevenly spaced and a bit crooked, it just adds to the character of the picture.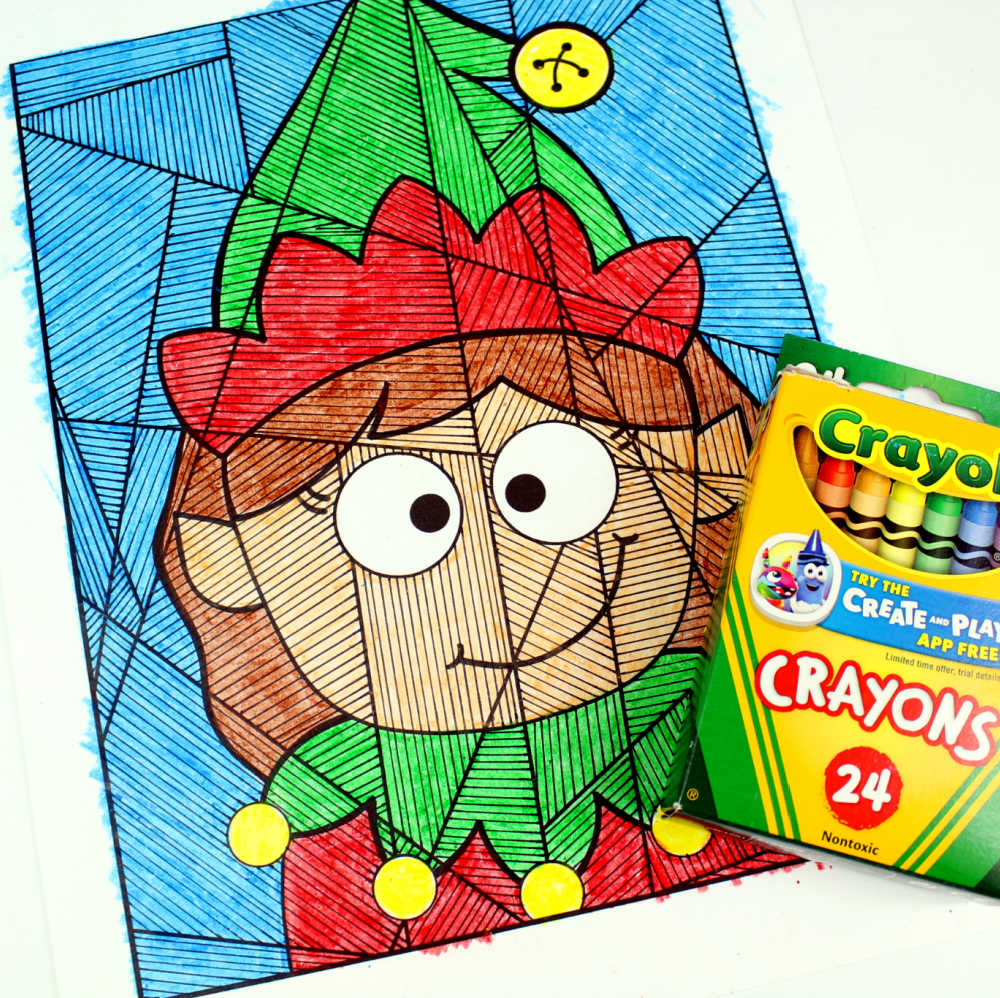 Use the same colors as mine or come up with your own unique color combination.
You could even match the elf's hair and skin colors to yourself or a loved one, if you'd like.
Have fun and enjoy the process of making this elf art as much as you enjoy the finished picture.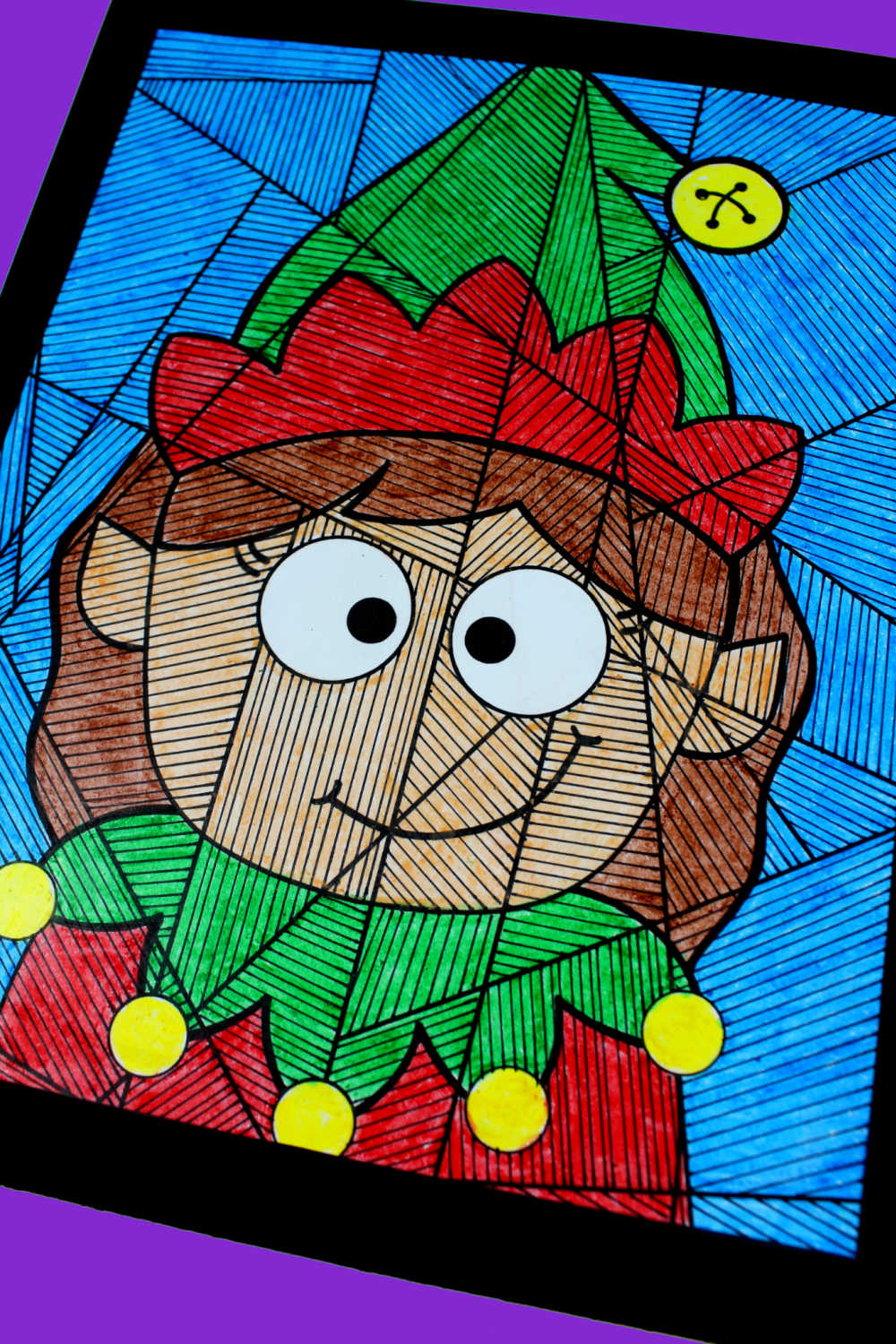 Girl Elf Coloring Page
Supplies
Free Download – Elf Girl PDF
White Cardstock
Black Cardstock
Fine Tip Black Marker
Crayons or Markers
Glue Stick
Scissors or Paper Cutter
Instructions
1) Download the elf girl pdf.
2) Print the pdf on white cardstock.
3) Draw rows of lines in each of the separated areas. Mix it up, so the different angles will make your artwork unique. Leave the eyes and the jingle bells plain, without lines.
4) Color yours like mine or choose your own color combination.
5) Cut off the excess white border around the picture with scissors or a paper cutter.
6) Glue your artwork to the center of the black cardstock, so that the black frames the art.
7) Display the festive elf in your home or give it as a gift.
Download the free printable girl elf coloring page, so that you or your child can enjoy a fun holiday art activity.
More from Mama Likes This
Yes, there is a free printable boy elf, too!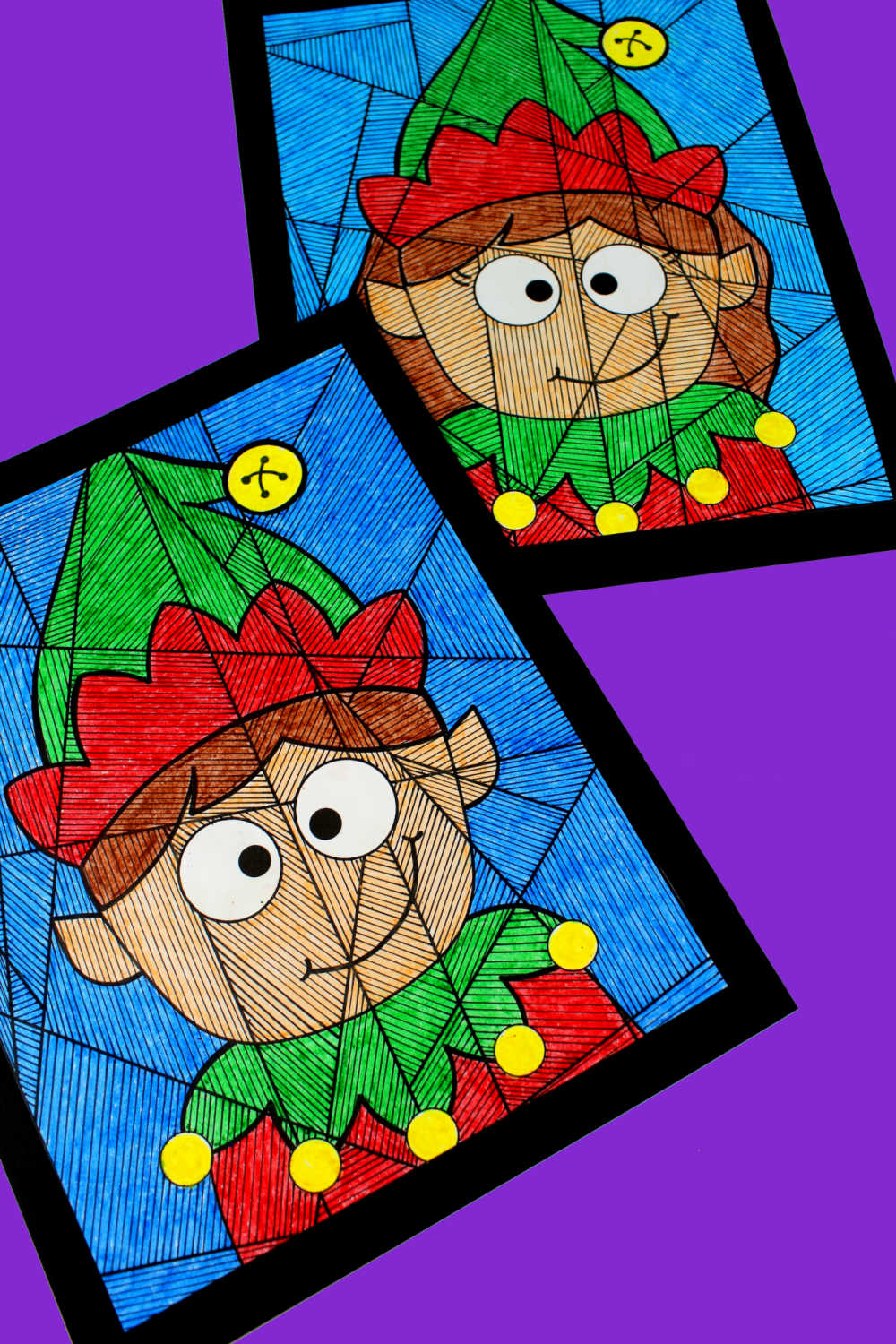 Take a look at my other Christmas printables and my year round printables.
All of the downloads are free, of course.
Many are from Disney and Shout Factory, so they feature movies, TV series and characters that your kids already know and love.
Some are educational and some are just plain fun. There are coloring pages, crafts, word puzzles, mazes, memory games and other family friendly activities.