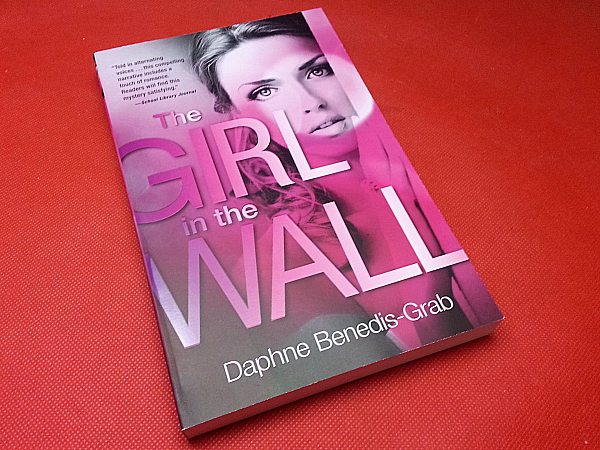 Do you or your teen like YA books? YA does stand for 'young adult,' but I know that I am not the only 'no longer young adult' who enjoys reading them.
The Girl in The Wall is a YA thriller that is a bit toned down from the typical adult novel in the genre. The characters are teens that attend a prep school together. Along with the thrills, they are dealing with regular teenage interpersonal issues.
The book is an entertaining quick read. I like to step back into fictional high school stories and enjoyed this one. It's a bit edgier and more intense than some of the other YA books I've read and and can be a great choice for a middle schooler or high schooler who doesn't normally like to read. It will be easy for teens to relate to the characters and also fun for adults.
The Girl In The Wall

by Daphne Benedis-Grab
isbn 978-1440582820
Pub. date 10/3/14
Description: "Ariel's birthday weekend looks to be the event of the season, with a private concert by rock star Hudson Winters and all of Ariel's elite prep school friends in attendance. The only person who's dreading the party is Sera, Ariel's former best friend and current school pariah, whose father is forcing her to go. Despite their many differences, both Ariel and Sera can certainly agree on one thing–facing each other at the party is going to be the absolute worst thing that has ever happened. Both girls could not be more wrong. Only moments after the concert begins, things turn deadly when the entire party is taken hostage. Suddenly the girls are forced to take very different paths, using any method they can find to ensure their survival. While Ariel escapes into the hidden tunnels of the family mansion, Sera forges an unlikely friendship with Hudson Winters. And as the hostage plan begins to unravel and the death toll climbs, both teens find themselves racing against the clock to simply make it through the night."
Enter daily through the Rafflecopter giveaway form below: