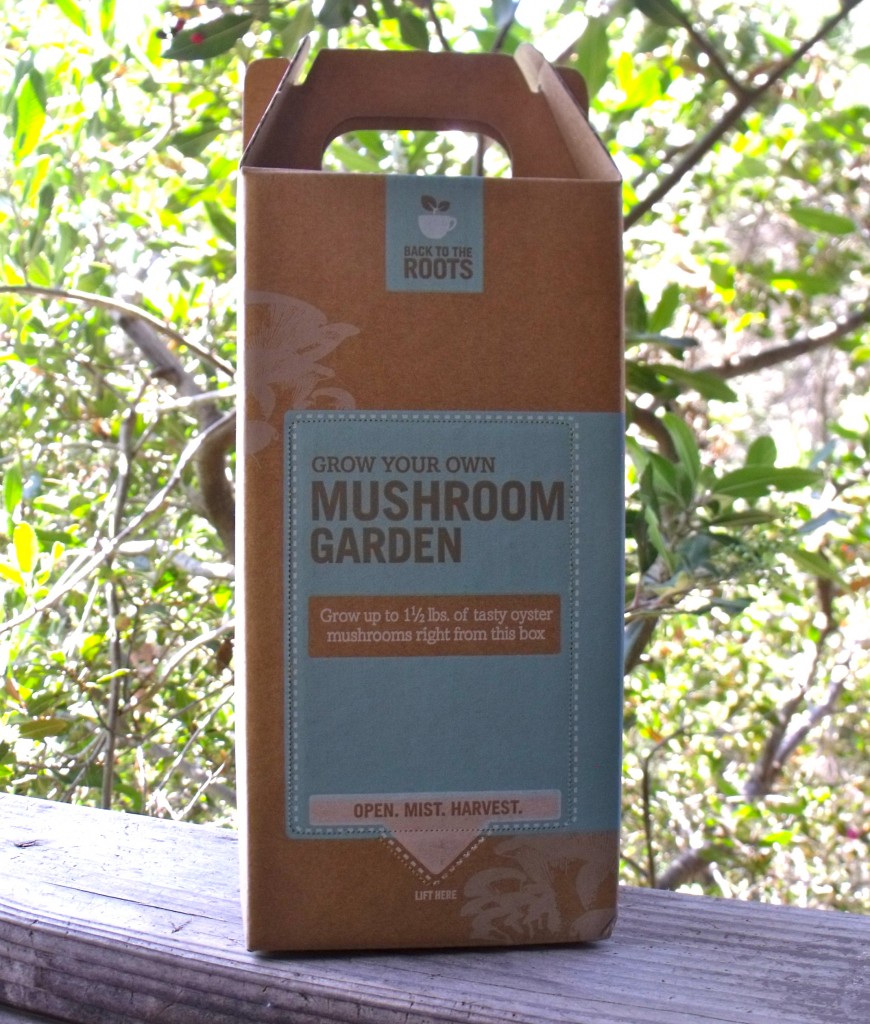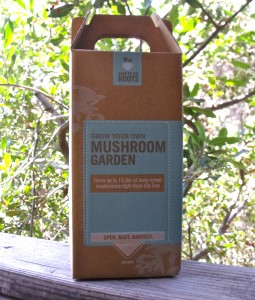 About: Back to the Roots was founded by Alejandro Velez & Nikhil Arora during their last semester at UC Berkeley in 2009. Two months away from graduation, and heading into the corporate world of investment banking & consulting, they came across the idea during a class lecture of being able to potentially grow gourmet mushrooms entirely on recycled coffee grounds. Inspired by the idea of turning waste into wages & fresh, local food, they experimented in Alex's fraternity kitchen, ultimately growing one test bucket of tasty oyster mushrooms on recycled coffee grounds. With that one bucket, some initial interest from Whole Foods & Chez Panisse and a $5,000 grant from the UC Berkeley Chancellor for social innovation, they decided to forget the corporate route, and instead, become full-time urban mushroom farmers!
This kit is so much fun! I've always wanted to try growing mushrooms, but the kits I had seen were big, pricey and had to be tucked away in a dark room.
The BTTR Mushroom Garden is different. It looks great, can sit in plain site, is reasonably priced and is doing a good eco-friendly job of reusing coffee grounds – amazing!
The Kit grows pearl oyster mushrooms – a delicate flavored and versatile mushroom. It's a fun project for yourself or for the family to do together.
First, we got excited and started quickly without the instructions. We were supposed to cut a + into the front of the kit – we had already cut around the edges. It still worked fine, but our shrooms were not centered in the kit. We just had to spritz it with water from the included spray bottle a couple times a day.
Day 1 July 4th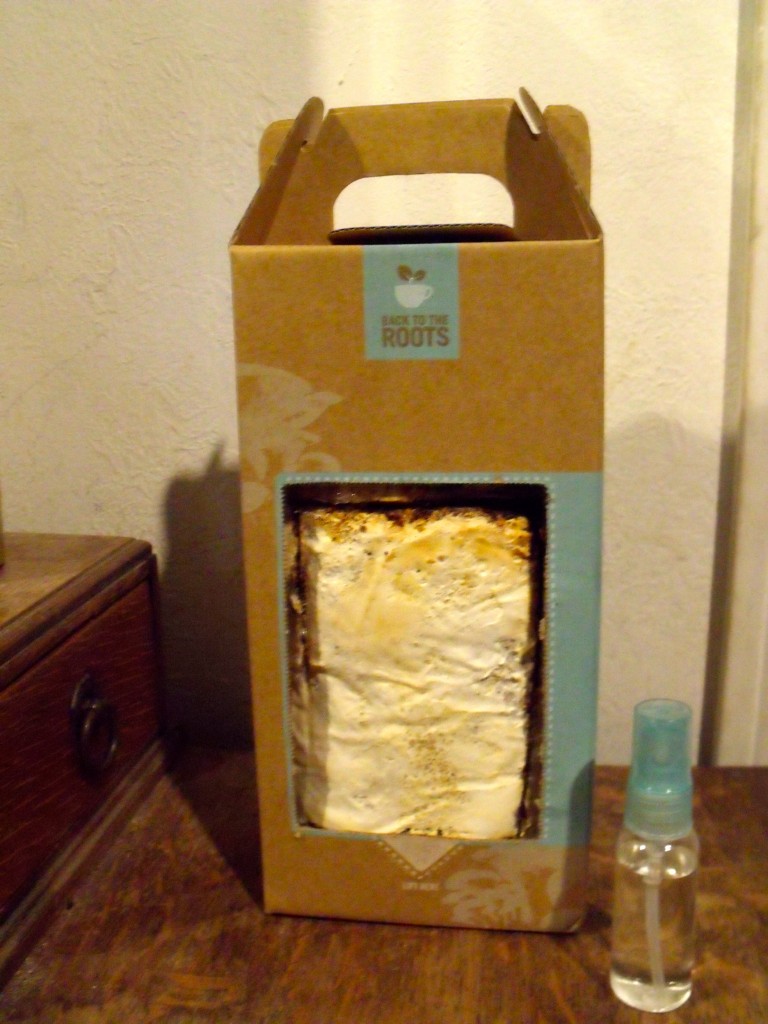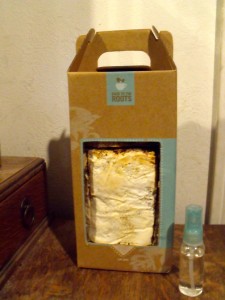 Day 5 July 9th AM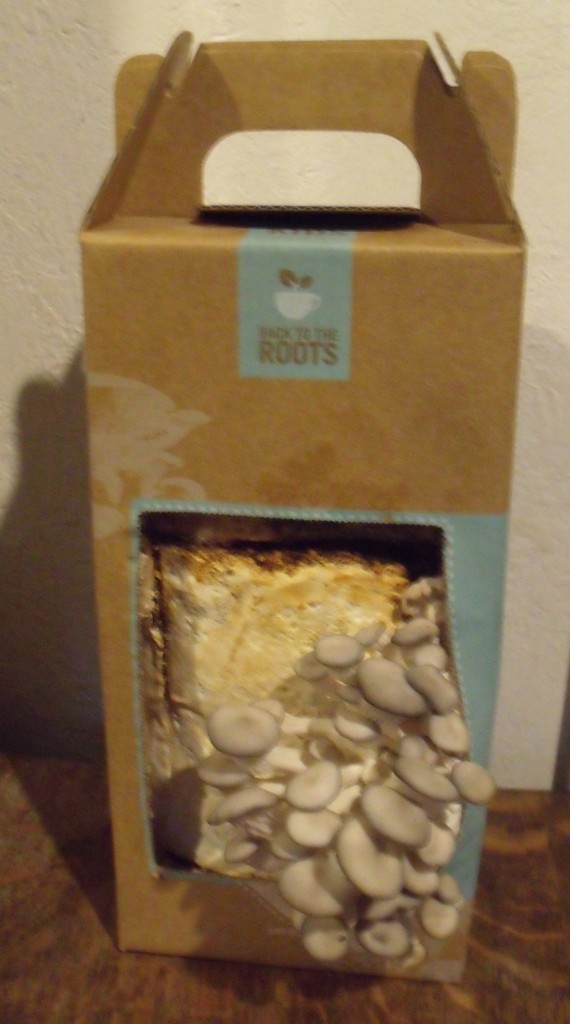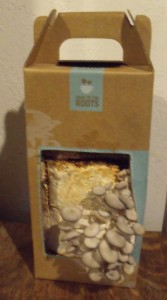 Day 5 July 9th PM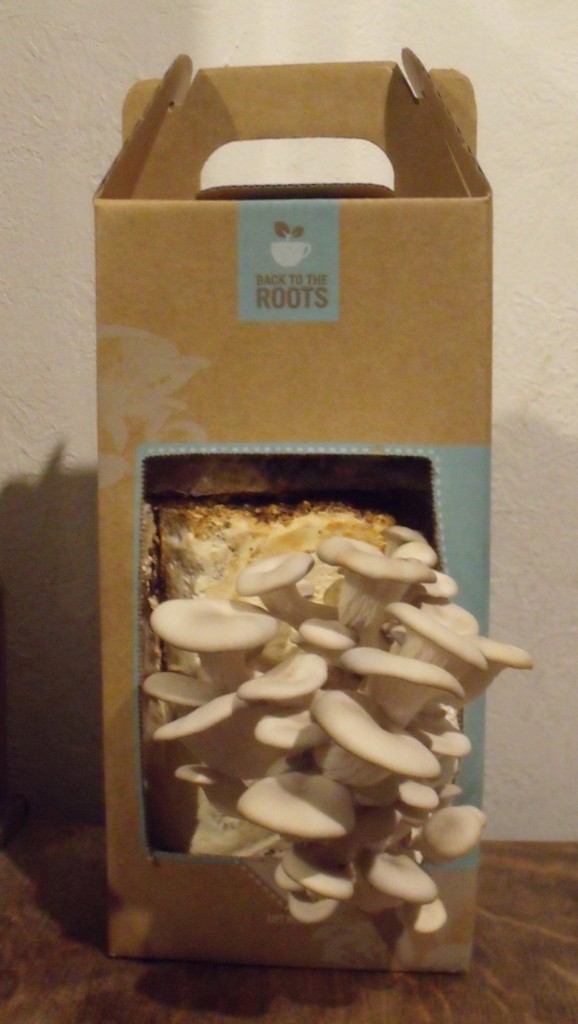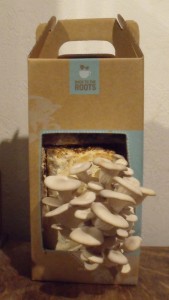 Day 6 July 10th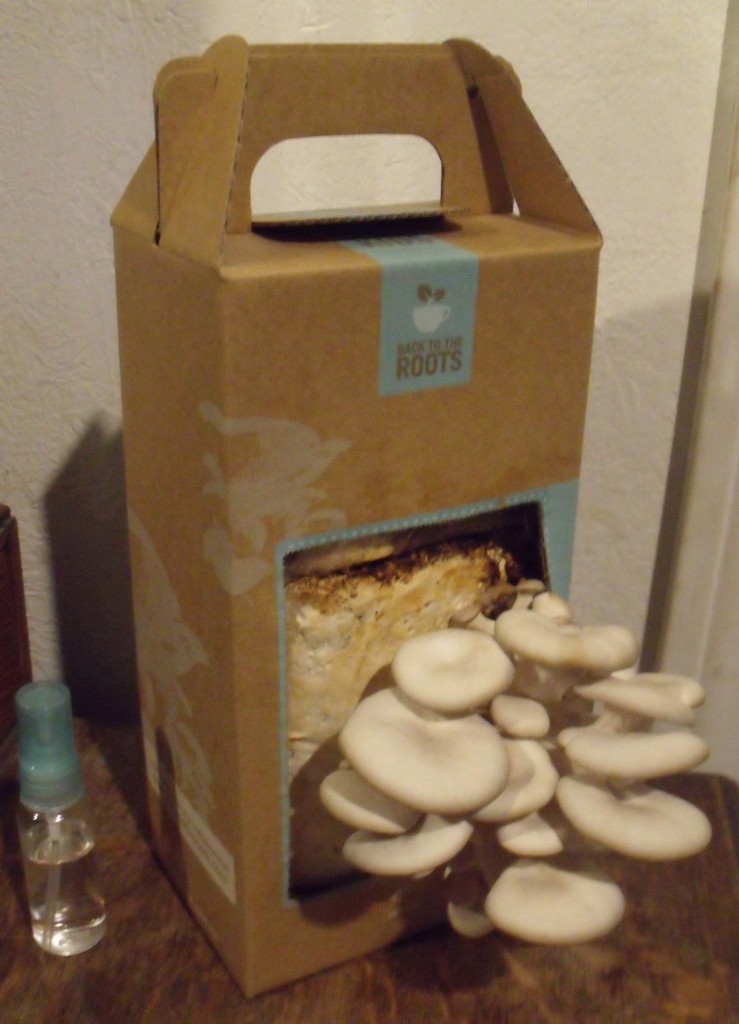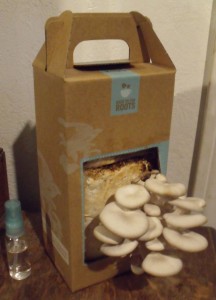 Day 7 July 11th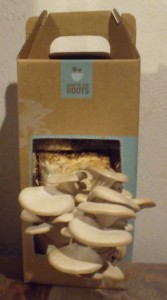 Day 8 = SOUP!!!!!
The kids and I made a simple soup (water, fish sauce, soy sauce, ginger and mushrooms). It tasted fabulous. And…. the soup was consumed before I remembered to take a picture.
We already have plans for the next batch of mushrooms. Yes, we get to grow another crop (maybe even a few more) of mushrooms from the same kit.
This is and tasty family project. It's also great that the company has focused on doing something good for the environment.
HOW TO CONNECT – You can like Back to the Roots on Facebook and follow them on Twitter.
PRIZE – Back to the Roots would like to give a mushroom garden kit to 1 of you (ARV $20)
Here's what you need to do to enter to win ….
***MANDATORY ENTRY: Leave a comment – just say something nice ***
Optional Bonus Entries: (must do mandatory entry first- post a separate comment for each bonus entry)
* Like Sweeps4Bloggers on Facebook
* Subscribe to Sweeps4Bloggers by email (green sidebar button)
* Subscribe to Sweeps4Bloggers by reader (Orange sidebar button)
* Post my button on your blog and comment with the link
* Follow Sweeps4Bloggers on Twitter
* Tweet about the giveaway and comment with the link to your tweet (you may TWEET DAILY for 1 bonus entry each day)
* Post on your blog/website about the giveaway and comment with the link (5 entries, leave 5 comments)
* Check out Giveaways4Prizes– add one of your giveaways to a linky or look at what's listed (2 entries, leave 2 comments)
* Like Back to the Roots on Facebook
* Follow Back to the Roots on Twitter
* Enter the Clifford the Big Red Dog giveaway (ends 7/27)
* Enter another current Sweeps4Bloggers giveaway and let me know which one you entered (enter as many as you'd like, but only 1 bonus entry)
Giveaway ends July 28, 2011 at 8pm Pacific Time. Giveaway is open for residents of the US only. No purchase necessary – void where prohibited by law. Winner will have 48 hours to respond to notification with shipping info and claim prize – if no response, another winner will be chosen . Subject to the official rules. Disclaimer/Disclosure: Sample and prize provided by the giveaway sponsor.