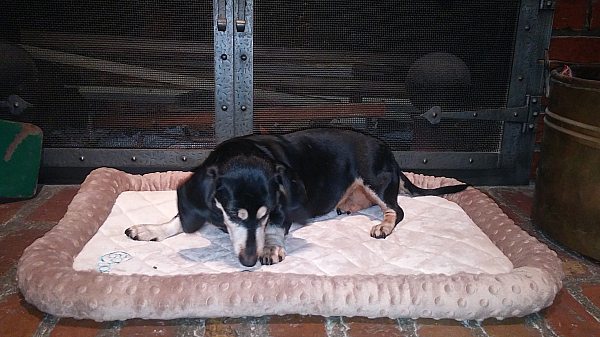 Doesn't Gaby look comfortable on her new bed?
It looks great and, as you can see, she is quite happy with her early Christmas gift.
This is the GoDog BedZzz from Quaker Pet Group. The pet bed can be used by dogs and cats either inside a crate or just on the floor. It can be used at home or when you're traveling.
The bed is available in 6 sizes ranging from XS (18″ x 13″) to XXL (49″ x 30″) to fit most standard sized crates. It's lightweight and looks nice.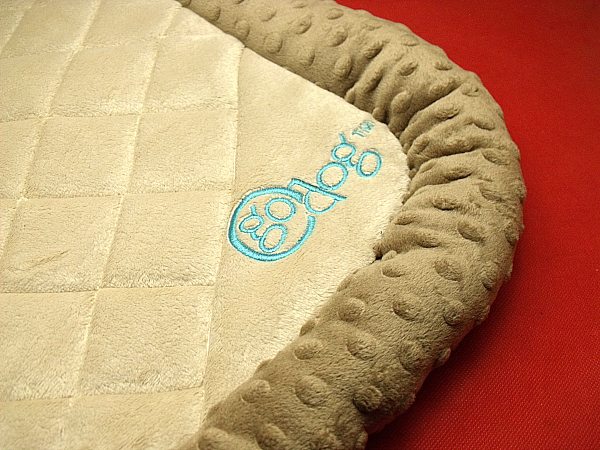 At a glance, this just looks like a plush mat. It is soft and plush, but there is a durable tear resistant lining inside that uses their "Chew Guard Technology." This process results in a bed that will last longer than a standard plush bed. They even guarantee it.
GoDog BedZzz is a great holiday gift for a dog or cat who sleeps in a crate at home or when they are riding in the car. It's also nice for a pet who likes to have a special spot in the house that is just for them.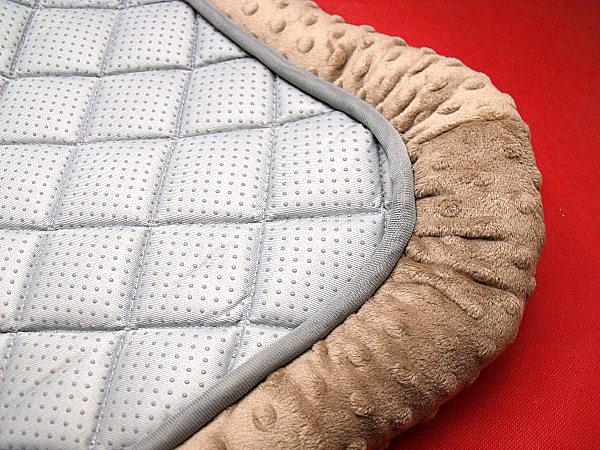 SOCIAL MEDIA – You can connect with Quaker Pet Group on Facebook and Twitter.
Enter daily through the Rafflecopter form below: