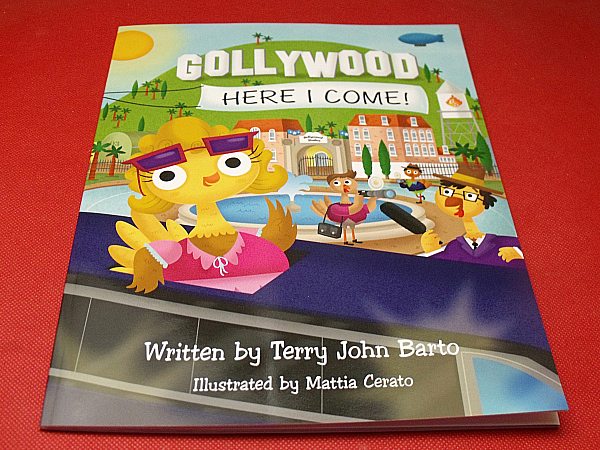 Do you know a child who has dreams of being a star? I think most of us have had that dream, even those of us without any musical or acting abilities. With American Idol, The Voice, X Factor, America's Got Talent and other competition shows, even more kids dream of making it big.
In Gollywood, Here I Come!, we get to follow along as a cute and talented little turkey makes her way to the turkey version of Hollywood. Kids will have fun reading about her journey from small town Gobbleville to starring in a movie in the big city. They'll learn how important it is to work hard and follow their dreams.
The book is 32 pages long and beautifully illustrated. Older kids will want to read it on their own and younger ones can have an adult or older sibling read it to them.
Gollywood, Here I Come!

by Terry John Barto
isbn 978-1496935090
Pub. date 8/23/14
Description: "Growing up in the small town of Gobbleville, Anamazie studied acting, singing and dancing while basking in the local spotlight as a star baton twirler. Opportunity comes knocking when the competition Gobbleville's Got Talent gives Anamazie her shot at being discovered. With her mom Henrietta at her back, she makes it all the way to the finals, but falls short of the top prize. That is where her path to stardom truly begins as she is discovered by a talent scout, is cast in her first movie and declares "Gollywood, Here I Come!""
SOCIAL MEDIA – You can connect with Gollywood Here I Come on Facebook and Twitter.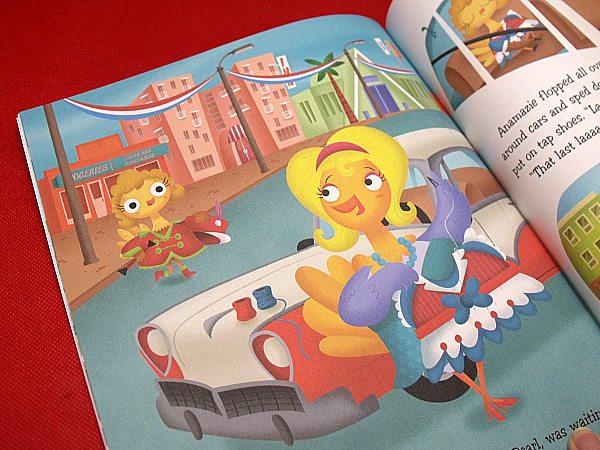 Enter daily through the Rafflecopter form below: