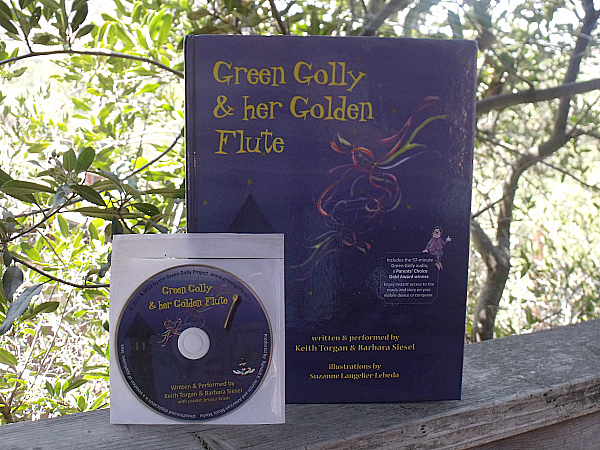 Green Golly and Her Golden Flute is a book and a musical experience. When I was growing up, I had storybook records that I would play on my little red and white plastic record player. I loved them and I'm happy to see that kids can now have a similar experience in a more modern way.
The story is an updated version of the classic and familiar Rapunzel tale. Of course, Green Golly has beautiful and extremely long hair. While locked away in a high tower she plays lovely music on her golden flute.
The illustrated hardcover book is nice on it's own, but it also has an audio bonus available as a CD or digital download. The audio includes classical music that is woven into the story. The book and audio portion turn Green Golly into an full and enriching experience.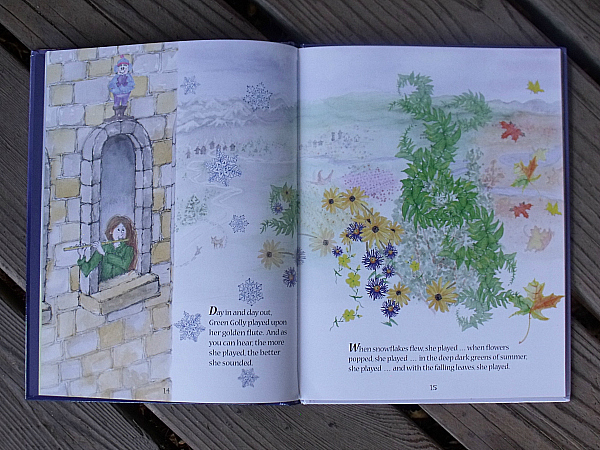 Green Golly & Her Golden Flute
Written by Keith Torgan and Barbara Siesel
Illus. by Suzanne Lebeda
isbn 978-1936172610
Pub. date 10/18/13
Description: "Green Golly & her Golden Flute introduces children to the magic of classical music via a whimsical re-working of the traditional tale of Rapunzel. A keen observer of all that whizzes by her tower window, Green Golly is inclined to rely on her musical abilities to help unravel the mysteries of life in this funny, engaging tale of romance and rescue, interwoven with works of Mozart, Mendelssohn, Schubert, Gossec, Elgar, Bizet, Chopin, and Copland."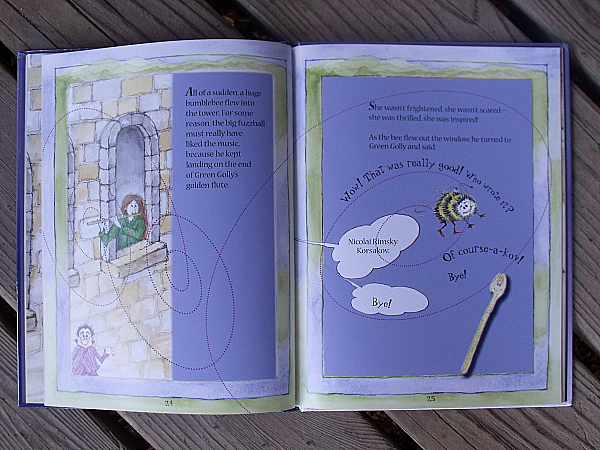 Enter daily through the Rafflecopter form below: