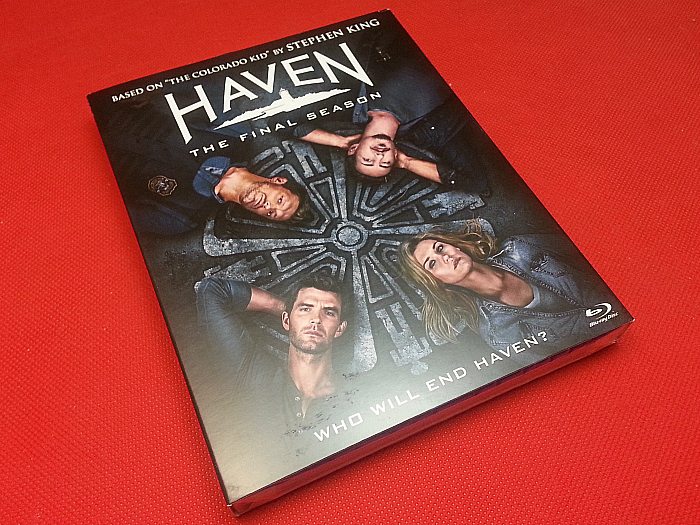 Have you been watching Haven on Syfy?
The TV series is based on Stephen King's novel, The Colorado Kid. The story is set in Haven, a unique fictional town in Maine where the residents have supernatural abilities. The fifth and final season pulls the storyline together and wraps up the series with some unexpected plot twists.
There are 13 episodes on the 3 disc Haven: The Final Season blu-ray set. Bonus features include featurettes, audio commentary, interviews, livestream segments with the cast and crew, and more!
Haven: The Final Season
Entertainment One
3 Discs
Release date 4/19/16
Synopsis: "The Final Season presents our heroes with challenges unlike any they've ever faced. Cut off from the world by a mysterious fog bank, Haven is on its own. Through journeys into the past, the future, and the very fabric between worlds, events in Haven hurtle towards a cataclysmic showdown. Tensions rise, allegiances shift, and in a harrowing closing chapter, the myster of "Croatoan" is finally revealed."
Enter daily through the Rafflecopter giveaway form below: