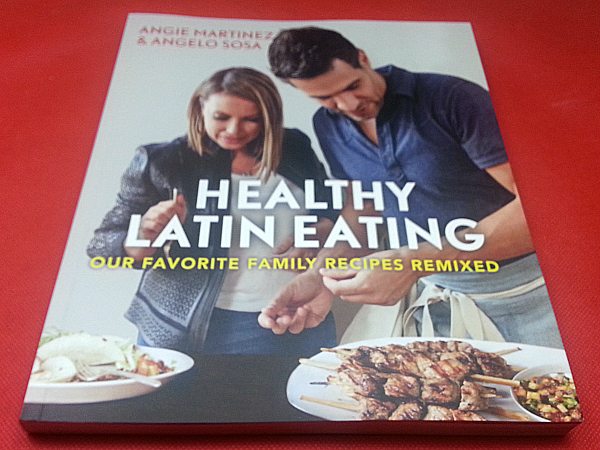 Are you familiar with Angie Martinez and Angelo Sosa?
Angie is an entertainment personality, spokesperson and actress. Angelo is a chef who was runner up on Bravo's Top Chef. Both have a love for food, tradition and healthy living.
Healthy Latin Eating is a wonderful compilation of recipes from both authors, their families and other celebrities. It is a celebration of culture that captures the flavors that we love to prepare and eat together in a modern way. Recipes have been reworked, so that they are healthy and still authentic.
With some cookbooks, I enjoy reading them and looking at the pictures even though I know I'll never actually create any of the recipes. That isn't the case with this one. The recipes use fresh ingredients and will please everyone in my family.
Here are a few of the recipes that I'll be recreating in my home:
Grilled Corn on The Cob
Roasted Spiced Sweet Potatoes
Avocado and Jicama Salad
Slow Roasted Plantains
Tres Leches Shake
Healthy Latin Eating

Our Favorite Family Recipes Remixed
by Angie Martinez and Angelo Sosa
isbn 978-1909487185
Pub. date 1/2/15
Description: "Over 100 delicious and healthy takes on Latin classics including contributions from John Leguizamo, Jorge Posada, Robinson Cano, Rosie Perez, Fat Joe, Henry Santos, Adrienne Bailon, DJ Enuff, the estate of Celia Cruz, and Angie and Angelo's own family members."
Enter daily through the Rafflecopter giveaway form below: