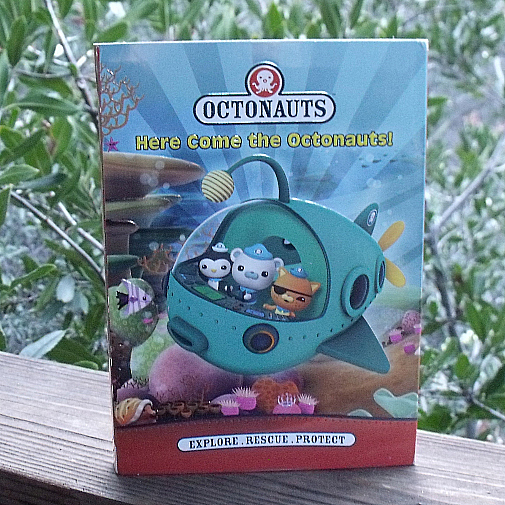 Octonauts! Have you seen them, yet?
These adorable little characters are sweet, silly and adventurous. They also do a wonderful job of teaching kids about sea creatures, science and the importance of protecting our marine life and our natural resources. Kids are entertained and they actually learn good things, too!
The Octonauts is a TV series that is based on a series of children's books by Vicki Wong and Michael Murphy. The program can be seen weekdays on Disney Junior. It's even been nominated for an Emmy.
The show does a great job of keeping pre-schoolers entertained. They'll want to watch the episodes again and again and you might be surprised how much science they pick up and they are watching these cute, animated characters on their adventures.
Here Come the Octonauts

Release date 1/7/14
Synopsis: "Dive into adventure with your favorite underwater explorers the Octonauts! Join brave Captain Barnacles daredevil ex-pirate Kwazii and medic Peso Penguin along with the other Octonauts as they explore the world's oceans rescue the creatures who live there and protect their habitats – above and below the waves! On this exciting DVD Captain Barnacles tangles with a Colossal Squid who has his hooks in the Octopod Peso babysits a bunch of penguin chicks stuck in a blizzard Kwazii has a shocking encounter with an Electric Torpedo Ray and much more!"
Here Come the Octonauts includes 6 episodes and an educational bonus:
Sea Snakes

Adelie Penguins
Colossal Squid
Walrus Chief
Electric Torpedo Ray
Crab & Urchin
Bonus: Learn More About Marine Life
Enter daily through the Rafflecopter form below: