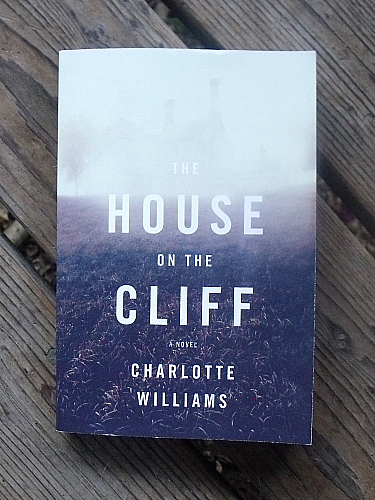 Psychological thrillers just may be my favorite genre. I love it when I can pick up a book and get instantly wrapped up in the story. That is exactly what happened with The House on the Cliff.
The novel by Charlotte Williams was published in the UK earlier this year and is now available in the US in paperback. The story takes place in Wales, which gives it a unique feel and now I know more about the area even though this is fiction.
The lead character is a psychotherapist who also has troubles of her own. This adds an extra layer to the psychological aspects of the novel. We get to know and analyze the doctor's patient and her own personal life.
The House on the Cliff is a quick read that is enjoyable!
The House on the Cliff

A Novel
By Charlotte Williams
isbn 978-0062284570
Pub. date 1/7/14
Description – "Jessica Mayhew is a sharp, successful therapist with a thriving practice and a loving family at home. But actor Gwydion Morgan's dramatic appearance at her office coincides with a turbulent moment in her life: her husband has just confessed to a one-night stand with a much younger woman. Gwydion, son of the famous stage director Evan Morgan, is good-looking and talented but mentally fragile, tormented by an intriguing phobia. When his mother phones to say he is suicidal, Jessica, determined to trace the cause of his distress, decides to make a house call. The Morgans live in a grand clifftop mansion overlooking the rocky Welsh coast. It seems to be a remote paradise, but there's something sinister about the place, too."
Enter daily through the Rafflecopter form below: