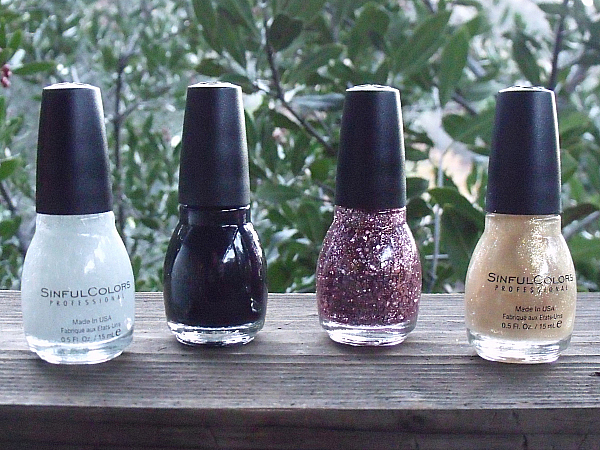 SinfulColors knows how to keep nails interesting! They regularly introduce new shades and new formulas that make it easy to play and try out new looks. My fingernails are usually bare, but my toenails are another story. I like to go bold and fun with my toes.
There are two new lines that are just perfect for holiday parties, New Year's celebrations and any other time you need some fun.
The Holiday Tinsel collection features 6 shades that provide full coverage and give off plenty of shimmer and sparkle. There is glitter mixed right into the polish. These colors will get your nails noticed!
The Sheer Luster Glitter colors are top coats with sparkle. They are meant to be worn on top of other SinfulColors polish. You can use them with the Holiday Tinsel shades or any of their others. It adds extra glitz and glam for a unique look.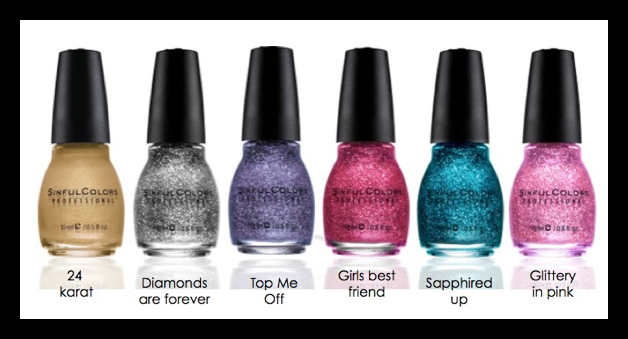 Both of these SinfulColors collections are available at Walgreen's for just $1.99 per bottle. It's easy to stock up and have fun with your nails when the shade are so reasonably priced!
Which ones do you think you would like the best?
CONNECT – You can like SinfulColors on Facebook and follow them on Twitter.
Enter daily through the Rafflecopter form below: