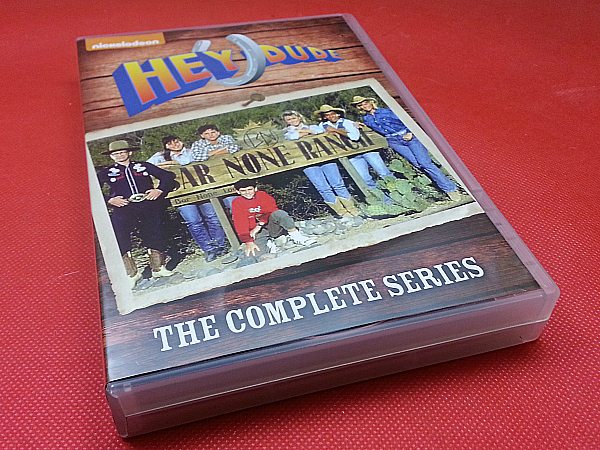 Do you remember Hey Dude?
The sitcom originally aired on Nickelodeon from 1989 to 1991 with re-runs airing for many years after that. Shout Factory is now releasing the entire series in one DVD box set that is available exclusively at Walmart. Those of you who enjoyed the show when you were younger can now share it with your own family.
The program has a very obvious "Nickelodeon vibe" to it. The show isn't an earth shattering drama for adults. It's a campy comedy for teens and tweens. The situations are still relevant and the retro-90's styles and stories are entertaining for all. Hey Dude is fun!
The DVD set includes all 65 episodes and bonus interview features.
Hey Dude: The Complete Series
Available at Walmart
Release date 3/10/15
Synopsis: "Come on down to the Bar None Ranch, where well-meaning owner Mr. Ernst (David Brisbin) tries his best to ride herd on his teenage staff, who always seem to be getting into some sort of scrape or other as they work and play on the range. Hey Dude stars Christine Taylor as lifeguard Melody, David Lascher as senior staff member Ted, Kelly Brown as horse trainer Brad, Joe Torres as the easygoing Danny, Debra Kalman as ranch hand Lucy and Josh Tygiel as Ernst's son, Buddy."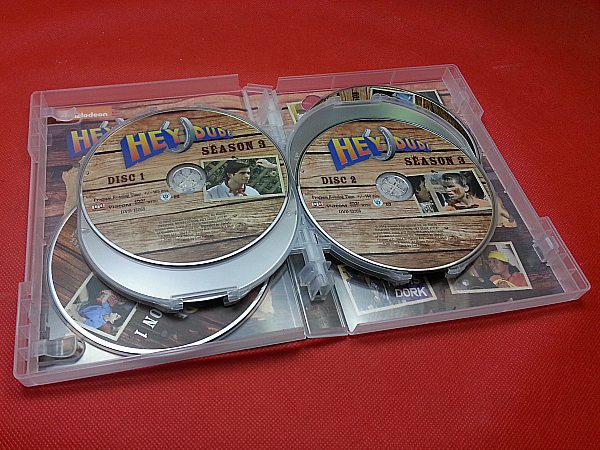 SOCIAL MEDIA – You can connect with Shout Factory! on Facebook and Twitter.
Enter daily through the Rafflecopter giveaway form below: