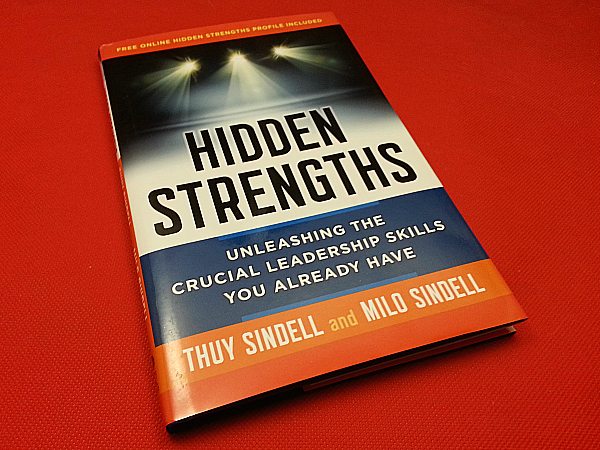 We are all individuals and we all have strengths. Often these strengths are obvious to those who know us well and those who just know us casually. Chances are good that you have been working and behaving in ways that bring out these strengths.
In addition to the obvious, we've all got hidden strengths that we may not be tapping into. With a little bit of work, we can bring these talents out and use them to our benefit.
Thuy and Milo Sindell will help you find your hidden strengths and put them to work for you. Once you've identified them, you can learn how to use them to your advantage at work and in your personal endeavors.
Hidden Strengths

Unleashing the Crucial Leadership Skills You Already Have
by Milo and Thuy Sindell
isbn 978-1626562837
Pub. date 5/18/15
Description: "Relying on what worked well yesterday is a trap for leaders seeking to build a better tomorrow. News headlines are full of examples of leaders who held onto old beliefs and behaviors that used to be effective but in the end, let them down. Hidden Strengths provides a path for ongoing leadership success by uncovering and developing hidden strengths.? This fast, action oriented book includes a free online assessment to help the reader identify and transform their leadership capabilities."
Enter daily through the Rafflecopter giveaway form below: